Posted by Superhairpieces on Jun 27, 2022
It's extremely important to be aware about various skin conditions and what adhesives are best to use for your hair replacement system. This is because anyone dealing with sensitive skin conditions or scalp abrasions could not only find further irritation once their hairpiece is attached, but possibly have a serious allergic reaction. This blog post will help guide you along the way if you're someone who is in this situation.
Most common skin conditions for hairpiece wearers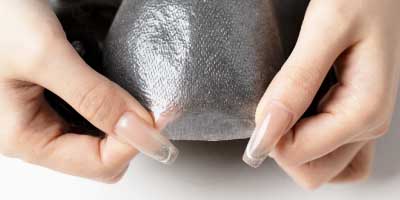 There are certain skin conditions that are either not compatible with any sort of hair system attachment, or that require careful attachment. Additionally, knowing what skin condition you have is vital because it can help you figure out which kind of hair system as well as method of attachment will work best for your particular needs.
Here are some of the most common skin conditions:
#Alopecia areata - Alopecia areata is an autoimmune disease that causes large patches of hair to fall off the scalp or other parts of the body. It can grow back as it's not fully permanent, but in some cases, many experience continual hair loss. This is what most people who wear hair systems, hair toppers or wigs deal with.
#Seborrheic eczema - Also known as dermatitis, seborrheic eczema is one of the most common skin conditions that usually involves flaky or scaly patches on the skin, particularly on the scalp area. The resulting flakes that fall off are dandruff and this condition can potentially cause irritation with a hair system.
#Psoriasis - Another common skin condition, psoriasis affects the skin and mainly the scalp. It mainly causes red, scaly or dry patches and can be very itchy and discomforting.
#Tinea capitis - This is a fungal skin infection that can cause ring-like patches on the skin. Also known as ringworm, this can arise due to skin-to-skin contact with an infected individual.
#Head lice - Head lice is when you have lice and/or their eggs residing within your hair follicles. This can cause irritation while there is also a chance of an allergic reaction due to bites.
#Lichen planus - Lichen planus is a not-so-common disorder that can affect not only the skin, but one's scalp, nails, oral cavity, genitals or esophagus. It causes itchy, purple lesions or bumps to develop and spread over a period of time on the affected area and can be painful.
#Scleroderma - Scleroderma is an autoimmune disease which causes texture and appearance changes on the skin, mainly with the skin thickening. This is caused by an increase in collagen production.
#Leishmaniasis - Leishmaniasis is a parasitic disease which infects sand flies. Sand flies are generally found in tropical environments and if one is infected by these sand flies as a result of their bites, it can cause crusting skin lesions.
#Temporal arteritis - Temporal arteritis can occur when arteries supply the head with inflamed or damaged blood. This usually results in increased sensitivity on the scalp.
If you are dealing with or feel you have any of these conditions, we highly advise seeing your dermatologist first and figuring out the next steps. In addition, you can also inquire as to whether a hairpiece would work given any specific condition. From there, you can consult with our many hair specialists to determine what the best system, attachment and wear would be for you.
Always perform a patch test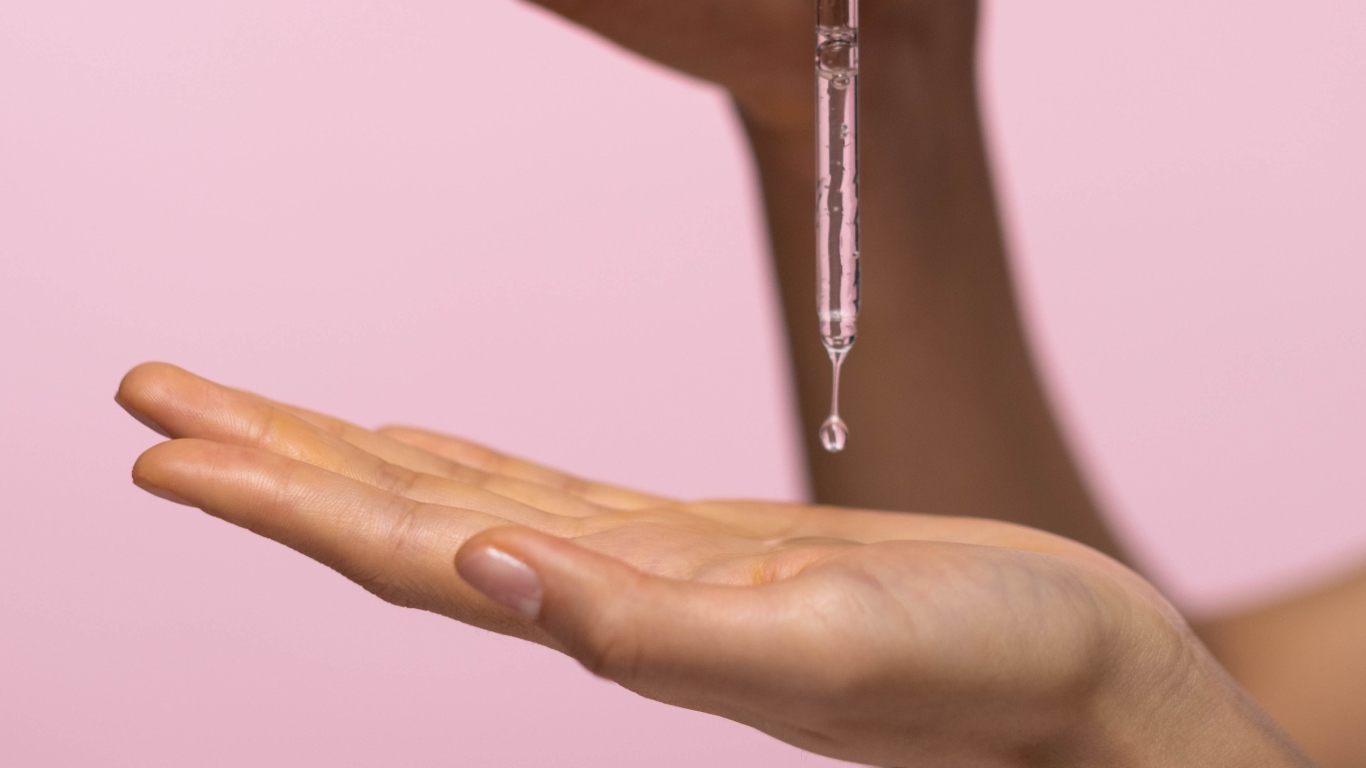 Whether you are planning to attach your hairpiece with glue or tape, it's always important to perform a skin patch test first. This will allow you to know, as well as feel, whether the adhesive is irritating for your skin or causes redness or a reaction. After all, it's best to find out on a small patch of your skin on your arm rather than your entire scalp.
As for why this is the case, the simple answer is everyone's skin is different. Just like with skincare products, certain chemicals in these adhesives may not gel with your skin. That doesn't mean every tape or glue won't work for you! Try others out and you may find one that works well with your skin.
READ: How to do a skin patch test at home before applying your hair system
Alternatively, if you are just using clips or using the tabs on a wig without the use of an adhesive, get a feel of the hair system base material and assess whether it is comfortable on your scalp before wearing it on a permanent basis. We would recommend full lace hair systems in particular as they are not only breathable, but very comfortable to wear. You can also use monofilament bases or a lace system that makes use of poly skin material on the sides and back.
Invest in a scalp protector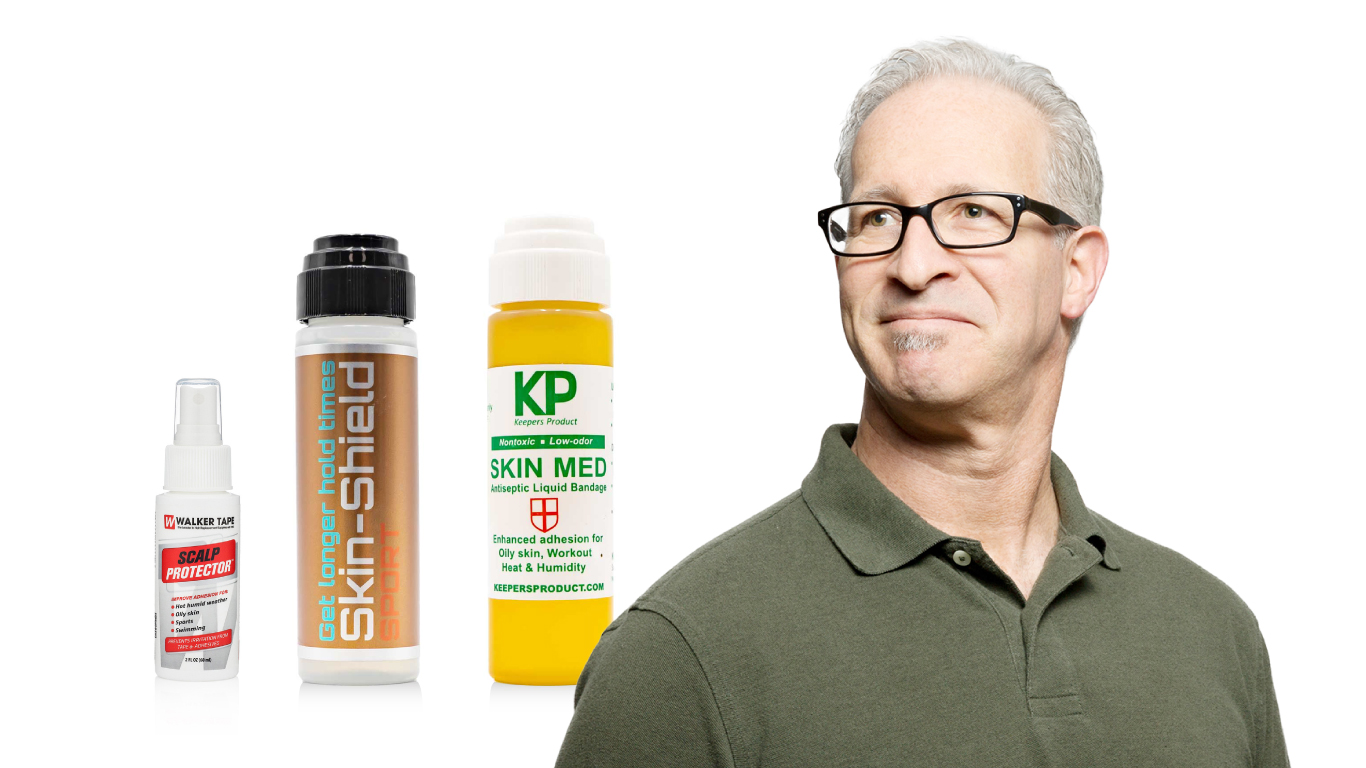 One must-have product if you've been dealing with skin problems is a scalp protector. One should apply this product before applying any adhesives on their scalp. Why? Scalp protectors form a protective barrier against the oils produced by the scalp, making it ideal for those who are active, sweat a lot or have an oily scalp in general. Additionally, they help in preventing irritation and itchiness from glues and tapes. An added benefit is they also help improve adhesion, giving you a much better and secure fit for your hairpiece!
Some of the scalp protectors we recommend and offer at Superhairpieces include KP Skin Med, Skin Shield and Walker's Scalp Protector.
Look to use hypoallergenic or water-based adhesives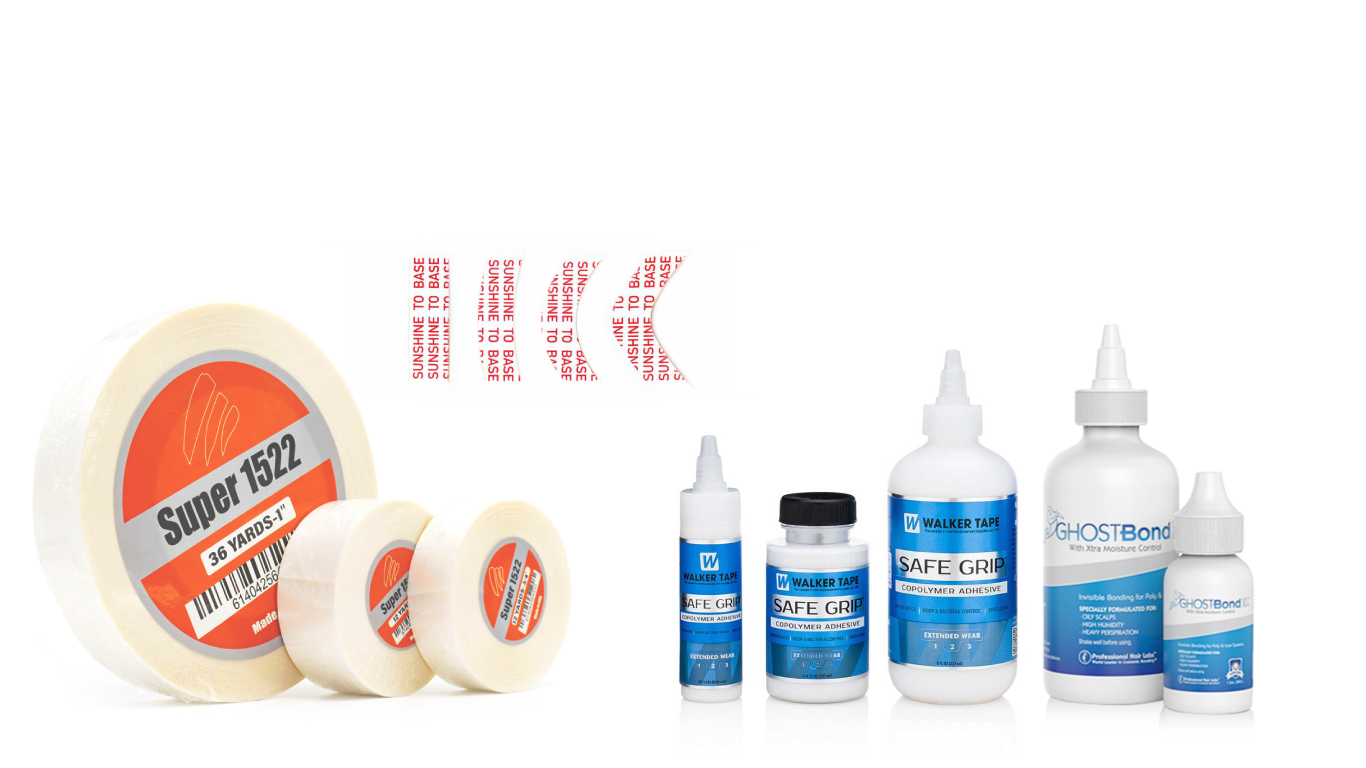 For the safest results, you should always opt for products that are either hypoallergenic or water-based. Hypoallergenic products are essentially those that contain fewer allergens than the average product. This means there is a smaller chance of you suffering from an allergic reaction or developing rashes or redness on your skin.
Some notable tapes we offer that are hypoallergenic are the Super 1522 Tape, Pro-Flex Tape II and the No Shine Tape. Of course, it should be noted that some companies and consumer brands can simply label anything as hypoallergenic. So if you want to be extra safe, check the ingredients on the product label to see whether there are any substances that have typically caused you problems in the past or don't mesh with your skin.
Alternatively, you can look towards water-based adhesives and glues. These glues are particularly safe for sensitive skin, and some popular options include the famous Ghost Bond liquid adhesive. Another option is the Safe Grip glue. These glues also dry quickly, are clear once cured and don't get gummy either, which is why they're a popular choice for many, including our own stylists here at Superhairpieces.
READ: What tape or glue is best for your men's hair system?
Perform regular maintenance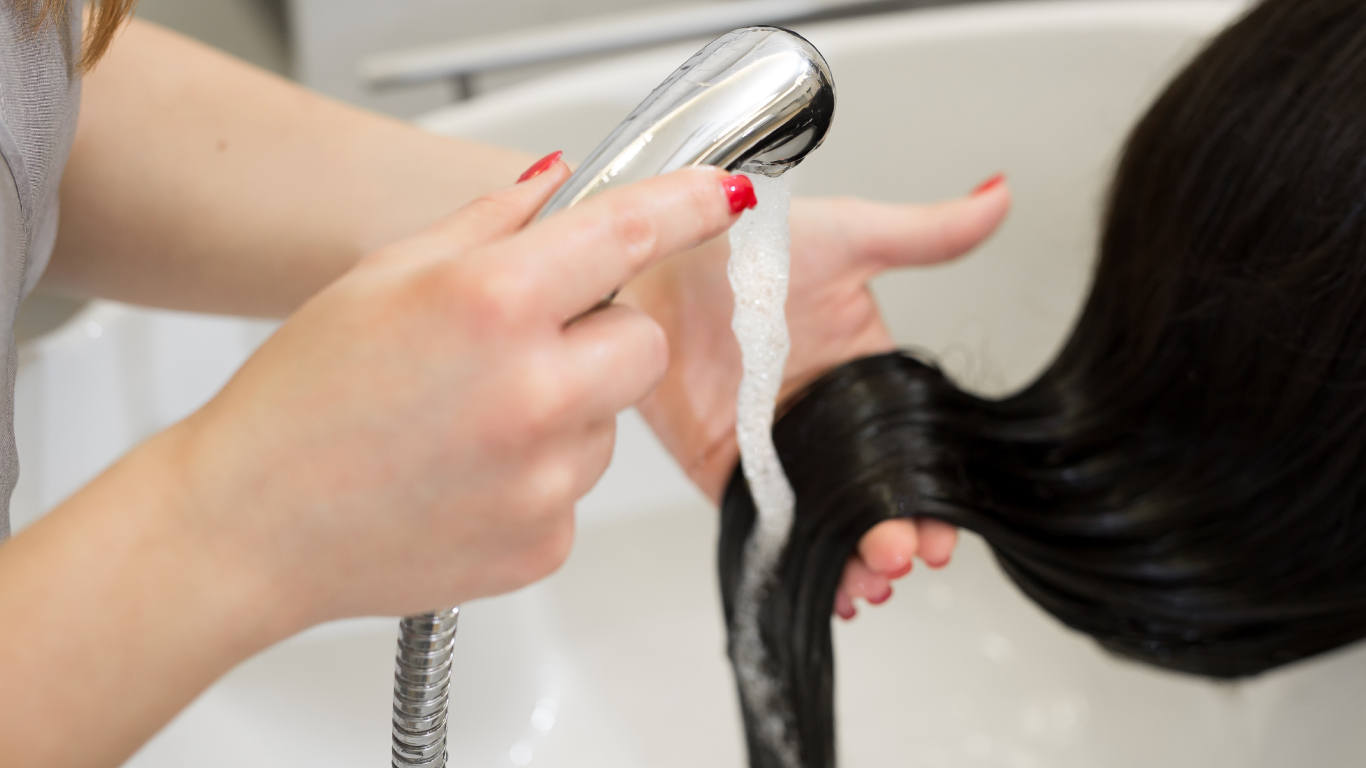 Finally, it's very important to make sure you regularly maintain your hairpiece. In general, we at Superhairpieces recommend taking off the hair system for cleaning at least once a week, if not every two weeks. But if you have skin conditions or have generally dealt with an itchy scalp, we recommend going as far as removing your system everyday.
"If there's irritation, it's better to let the scalp breathe and heal completely, and not wear the hair system until there's no signs of irritation," Superhairpieces stylist Christina Luu said. "So in this case, I would recommend taking it off daily until the problem has subsided."
READ: Scalp prep: 7 steps to get the perfect hair system bond
This is especially the case if you have a specific skin condition and your dermatologist has recommended wearing ointment or cream on your scalp on a regular basis. If your condition or irritation is not that serious or you lack the time, we recommend once every three weeks at the most. Waiting any longer will only make the adhesives degrade, making it not only harder to clean, but harder to completely remove from your scalp.
If you have any further questions or queries, feel free to contact our experienced customer support team at 1-866-814-7879 or sales@superhairpieces.com for any further assistance.
---------------------------------------------------
Interested in learning more about getting started with hair systems for men? Browse through our website at www.superhairpieces.com (US & International) or superhairpieces.ca (CAN)
Don't forget to tag us at @Superhairpieces and #Superhairpieces on your social media channels to get a shoutout! And make sure to like us on Facebook, follow on Instagram and subscribe to our YouTube channel!