Posted by Superhairpieces on Oct 31, 2022
If you're wearing a non-surgical hair replacement system, that means you have a full head of hair once again. And with that, comes plenty of styling options and experimenting to get the look you want to flaunt in public. After all, for many of us, hair is our identity, so we deserve to be able to style it in the way that we see fit.
With that said, there are certain hairstyles that suit a men's hairpiece more than others, and in this blog post, we'll be looking at five of the best styles for those who wear hair systems. Keep on reading and perhaps, you'll find your next look!
#1 Short fringe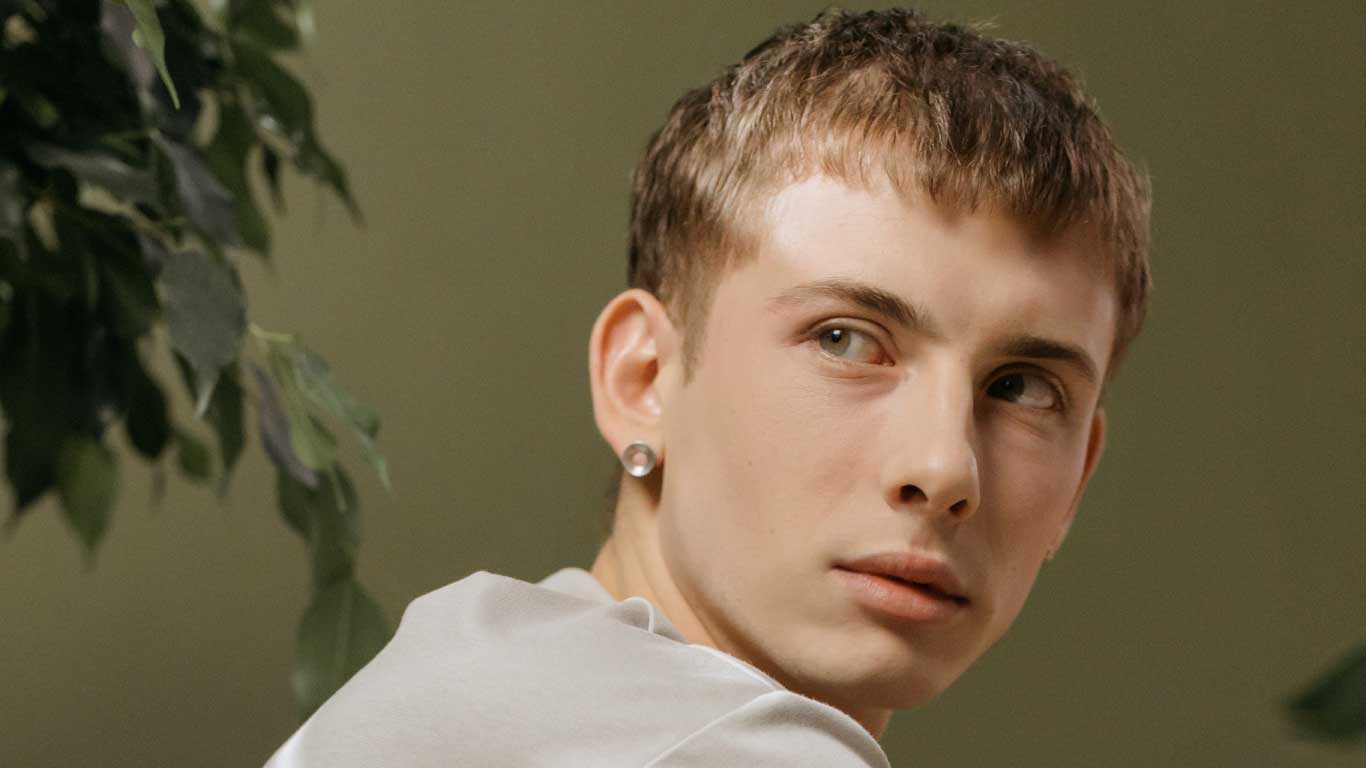 If you're a guy who prefers shorter hair, a minimal look and a style that requires very little maintenance, a short fringe is exactly what the doctor ordered. It not only looks really good and tidy on the right person, but it has the added benefit of concealing the front hairline. The hairline is one of the most telling features that someone is wearing a men's toupee, and if it's not natural-looking enough, it can be a dead giveaway. Luckily, even if your front hairline is not the most realistic, this haircut will disguise it.
"The short fringe haircut is nice because it looks very natural when the hair is kind of hiding the frontal hairline," says Superhairpieces stylist Christina. "It disguises the actual hairpiece being shown."
Recommended base type: Lace/Mono/Skin
#2 Pompadour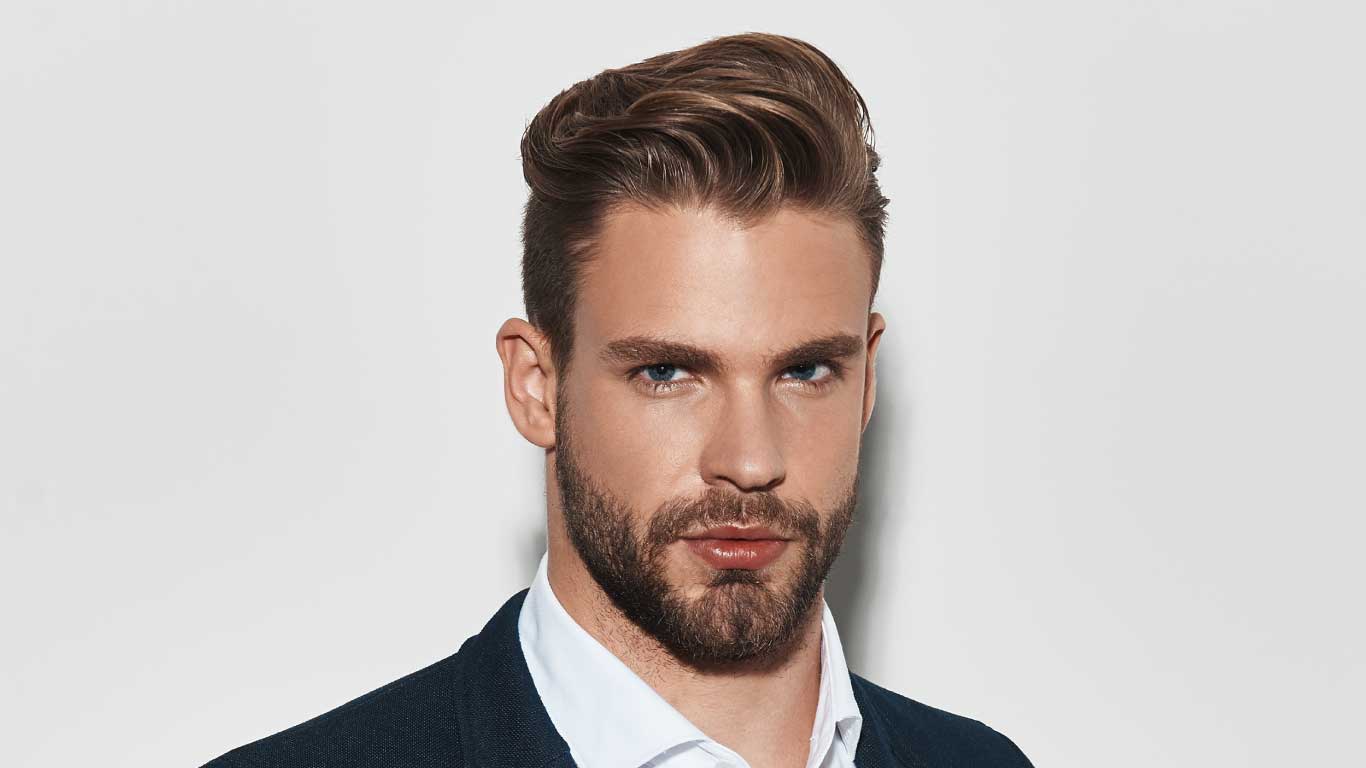 If you're looking to make a statement with your hair, you can't go wrong with the pompadour haircut. This hairstyle is not only extremely popular, but also eye-catching due to its voluminous, big, and ambitious nature. You can also combine it with a fade on the sides to have less weight on your head and put all the focus on the center with your beautiful hair. An added benefit is you don't even need to have long hair for it!
However, it does require an experienced pair of hands to cut, style and achieve properly. It's not a low-maintenance look either as you will definitely require some hair spray or pomades to style it for the day (or perform touch-ups). Not to mention the fact that some work is required to hide the front hairline.
"The pompadour is a really fashionable hairstyle with a hairpiece and men in general," Christina explains. "The only thing you need to understand is when you style it, you have to style it under and over rather than completely straight up. Otherwise, they'll see the frontal hairline."
Recommended base type: Thin skin
#3 Drop skin fade with front fringe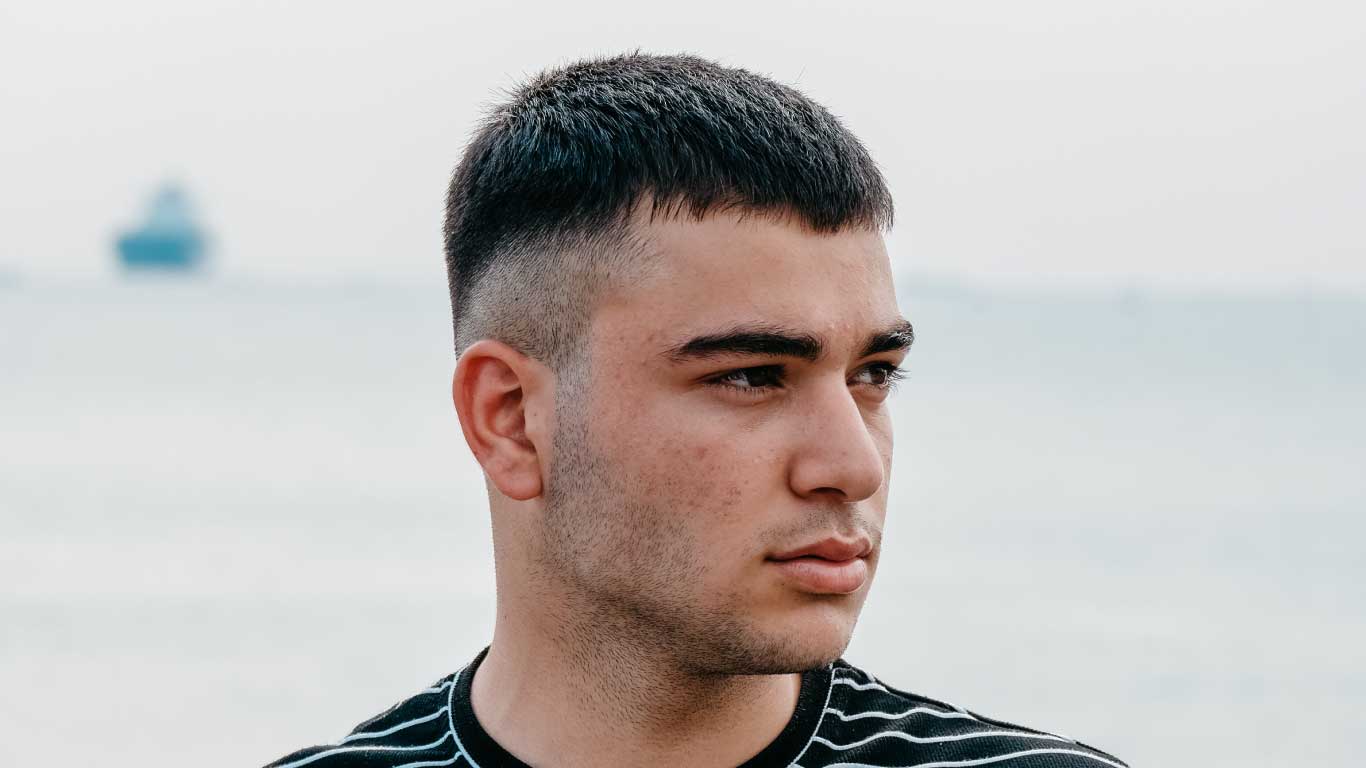 If you're looking for a clean, simple yet stylish look, the drop skin fade with a front fringe is what you're looking for. It's extremely natural-looking because the sides blend with the hairpiece. The fringe, meanwhile, is long enough to cover the front hairline.
An added benefit to hairstyles such as these are the fact that they don't cause much wear and tear on the system. Instead of brushing your hair back, like you would with a pompadour for example, you're leaving it down. And so, the hairpiece will eventually last much longer than if you were attempting a much more ambitious and rigorous hairstyle.
"The drop skin fade with front fringe looks really nice because the sides are super tapered and blended to the hair at the front," Christina says. "With the style completely forward, it hides the hairline completely.
"I've noticed with even clients that have similar hairstyles, the hairpiece actually lasts longer because they're wearing it down rather than brushing it up and constantly pulling and tugging. The wear and tear of the hairpiece increases and the hair falls out."
Recommended base type: Lace/Mono/Skin
#4 Messy faux hawk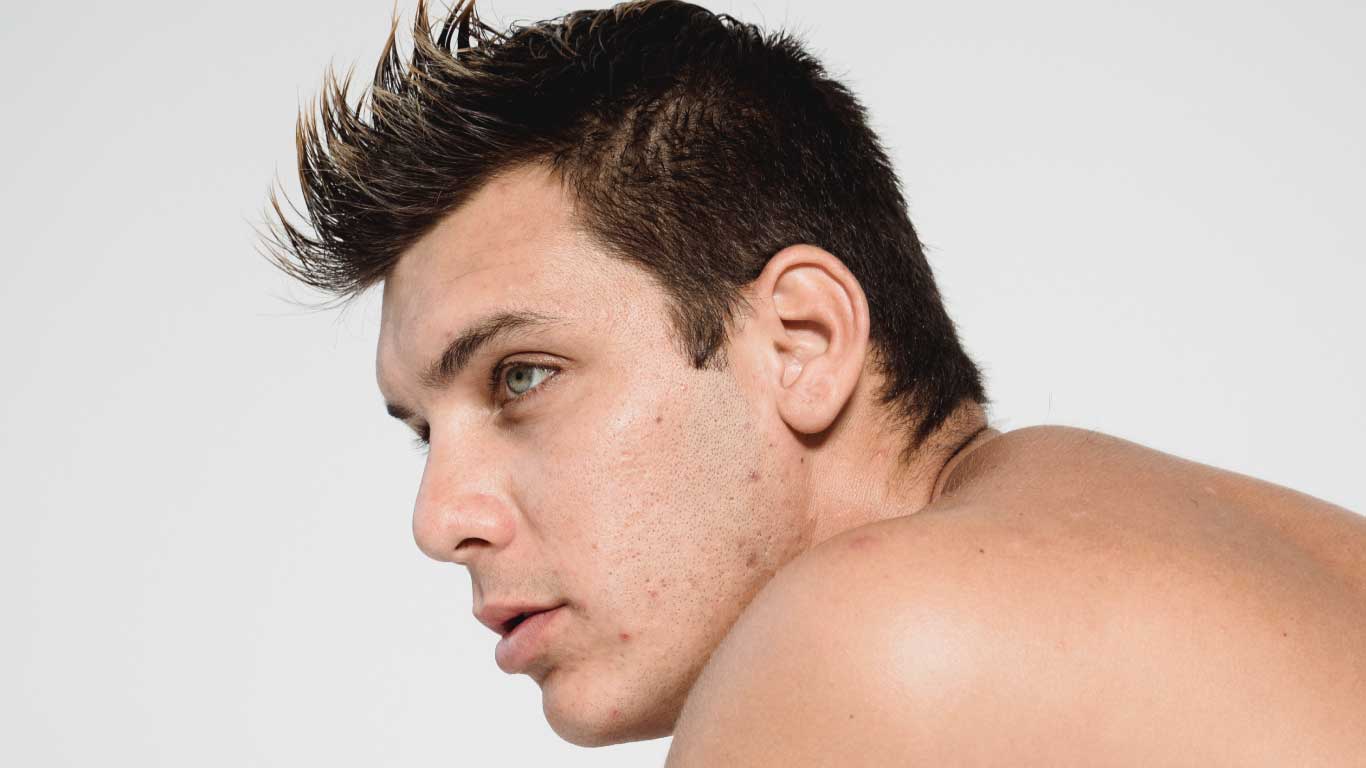 Not everyone is after a clean look. A messy faux hawk is not only a way to look stylish and cool, but also achieve plenty of texture and volume, regardless of hair length. With that said, the longer hair you have, the more eye-catching your messy faux hawk will look. You can further accentuate it by having short sides and doing the same with the back so that it contrasts with your faux hawk and makes the top feel more full. And of course, if done right, you will also hide the front hairline as well.
"Having a messier style, it actually disguises the front hairline," says Christina. "It actually makes it look unnoticed. It's not lifted fully up, it's still slightly down but up at the same time."
Recommended base type: Lace
#5 Shaggy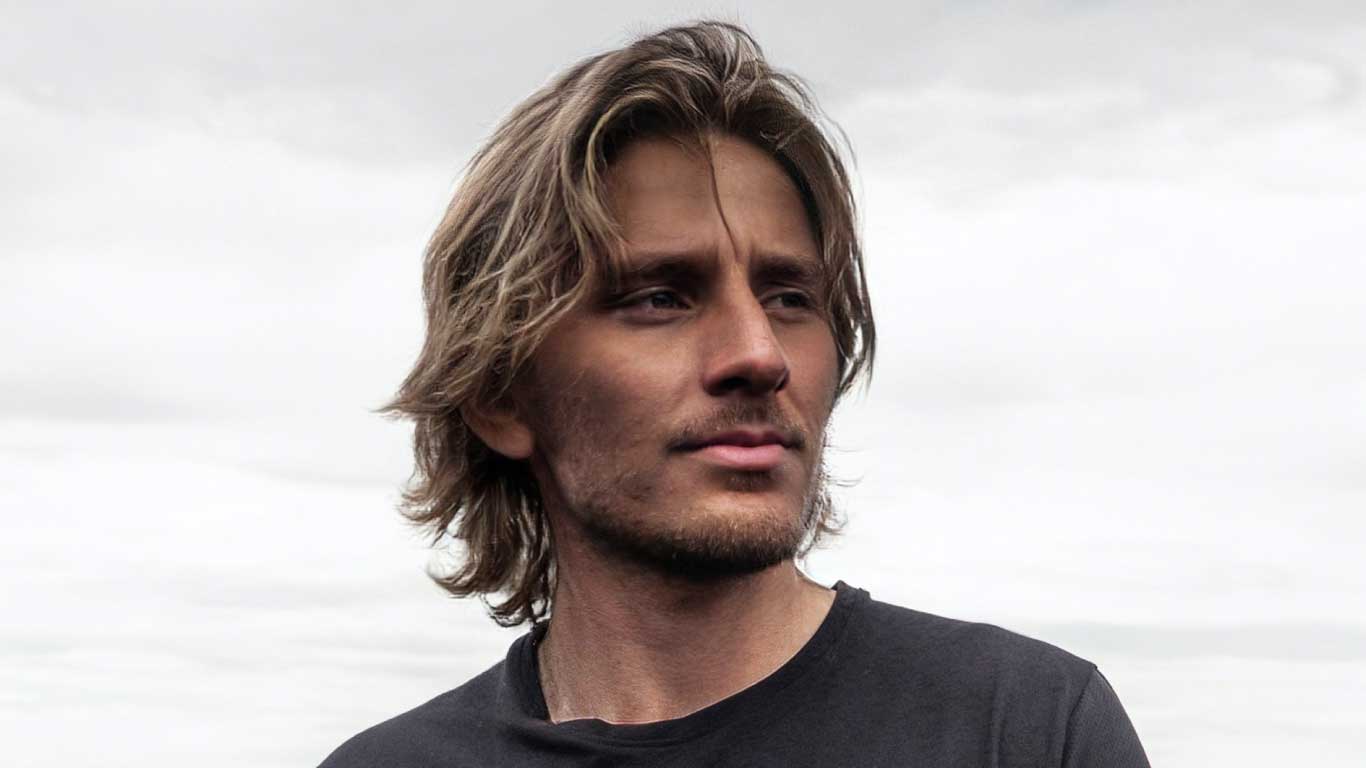 The messy faux hawk is messy by name, but it pales in comparison to a shaggy hairstyle. If you're looking to add a sassy twist to your hair, a shaggy haircut is what you'll need to achieve it. They're great for layers and can work on both fine and thick hair along with curly and straight hair as well. The front hairline is a bit exposed, but it shouldn't be too much of a problem at the same time either.
"With shaggier looks or hairstyles, it looks good even at the front or back when it starts to grow out," Christina explains. "More so, the front around the temple area because it shows a little of the hairline at the front. But at the back, if it starts to rise when they're due for a maintenance, you don't end up seeing the little gap behind the thinning area and their own existing hair."
Recommended base type: Lace
Can you choose any hairstyle you want with a hair system?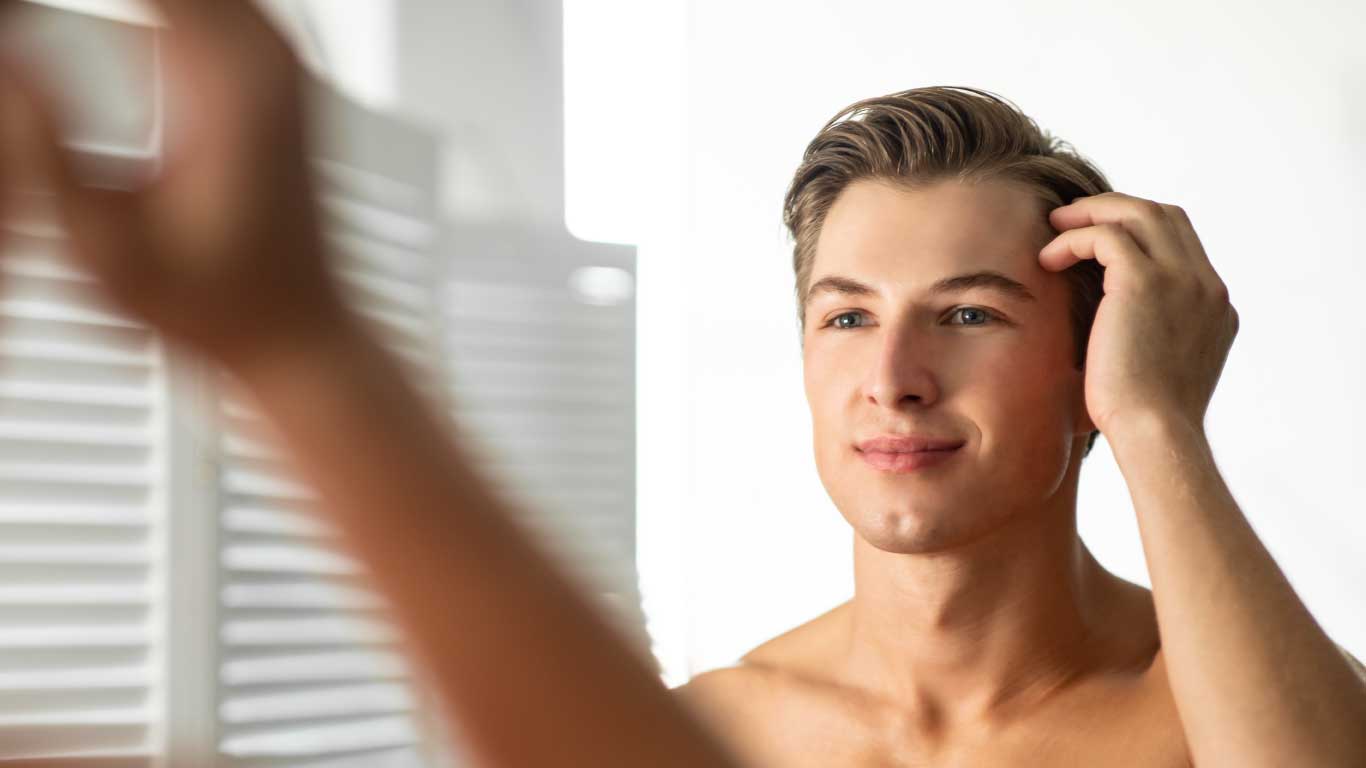 All this is not to say that you can only do these five hairstyles or that you must choose a hairstyle that disguises your front hairline. After all, with the right hair system, such as the ultra thin HD111, you can have the most natural-looking hairline and style your hair backwards without worrying about a thing.
But even if you don't use a hair system that has a scallop front or a lace front that provides a realistic front hairline, there are still ways to achieve it regardless.
"It could be any style," Christina adds. "The pompadour is very tricky, you see more of the hairline. It's just the technique of how they blow dry their hair that would make it look a little bit more natural and seamless. So you don't see the lace or skin or anything. At the end, it's just how clients decide to style their hair and how they practice it."
Here's a tip from Christina on how to achieve a natural-looking front hairline:
https://www.youtube.com/shorts/qadePHLyUJs
----------------------------------------------
Interested in learning more about getting started with hair systems for men? Browse through our website at www.superhairpieces.com (US & International) or superhairpieces.ca (CAN)
Don't forget to tag us at @Superhairpieces and #Superhairpieces on your social media channels to get a shoutout! And make sure to like us on Facebook, follow on Instagram and subscribe to our YouTube channel!