Posted by Superhairpieces on Sep 28, 2021
When it comes to a natural look, the two most popular options as far as hair systems are concerned are lace front wigs and full lace wigs.
With that said, it's possible many newcomers may think they are virtually the same, or are unaware of what the key differences are as well as what really suits their needs. And so, Superhairpieces has provided the following guide to help you determine which is best suited for you.
What is a lace wig?
First, let's dissect what a lace wig is in the first place.
A lace wig is a type of hair replacement system that is either mainly composed of lace materials or uses other materials in addition to the lace to secure the base. There are different designs that use lace as their main material. The main benefit of the lace material is it provides a natural look for the wearer — particularly a natural hairline — which is ideal for those not wanting others to detect that they're wearing a hair system.
Overall, they are breathable, suited for active people, easy to install and are long lasting if maintained properly, especially compared to a skin base hair unit.
Full lace wigs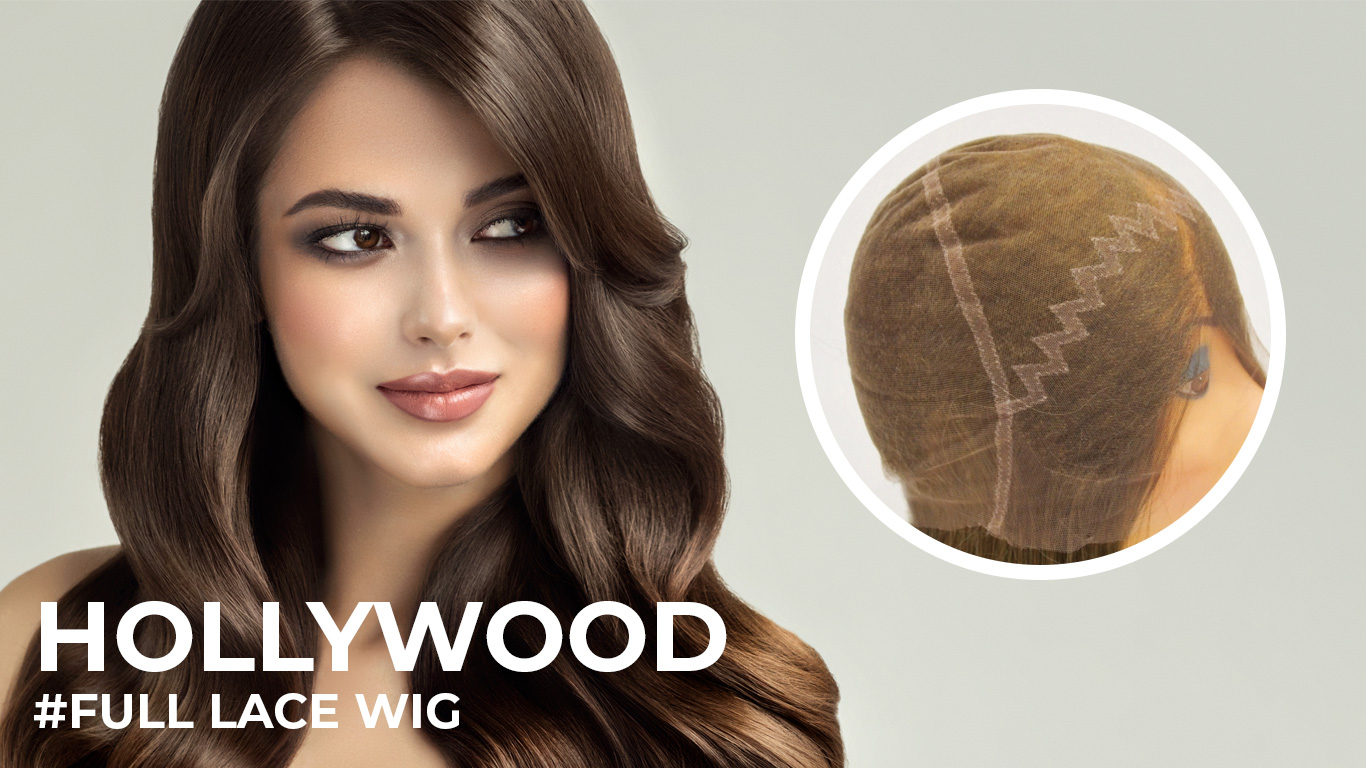 As the name suggests, full lace wigs use lace material throughout the full base. This means that the wearer will have a natural look throughout their hairpiece, making it hard for anyone to detect they're wearing one in the first place. Full lace wigs do not compose any other material. Some wigs are designed to have double lace for extra durability.
Lace front wigs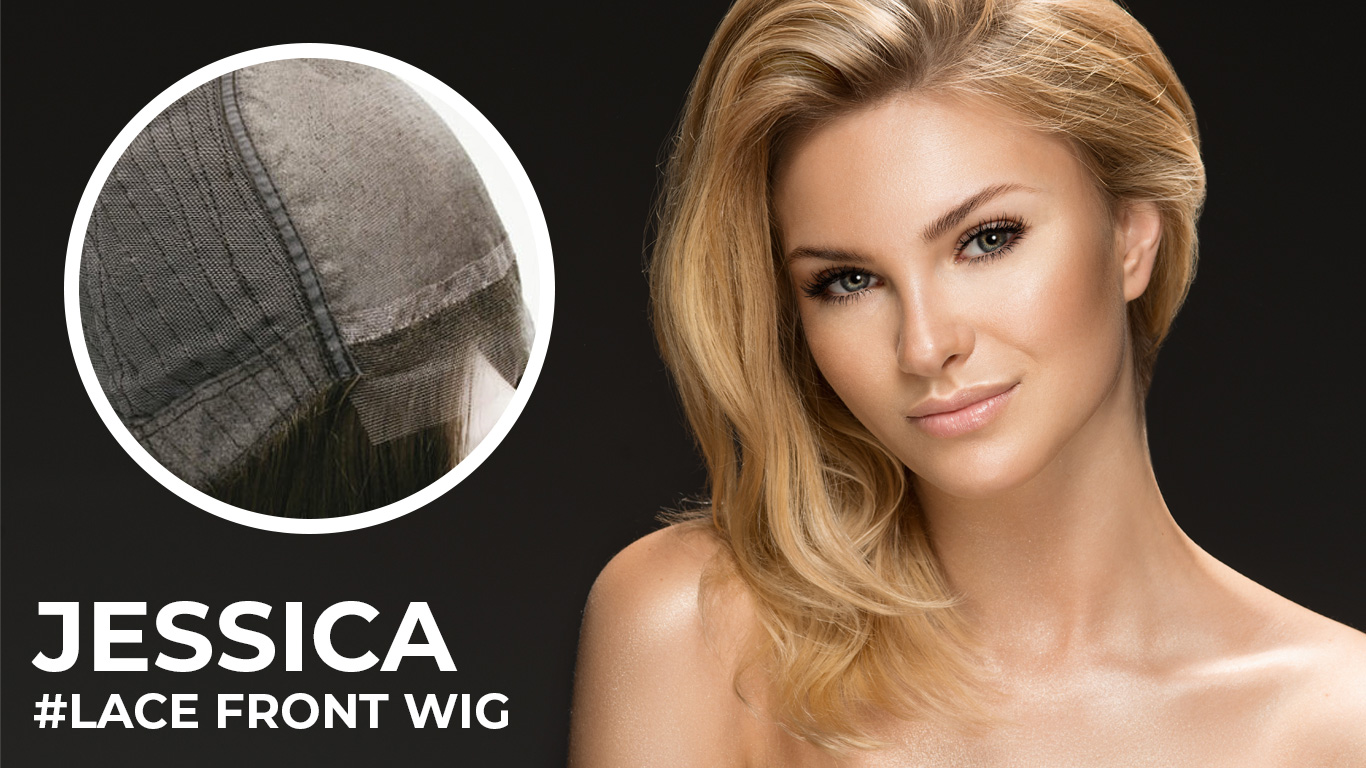 Lace front wigs, on the other hand, only use lace in the front of the hairpiece. The benefit of this is that lace front wigs retain the natural front hairline, but can also make use of other materials such as poly skin or monofilament.
Shop our lace front wigs online today: Adele Wig | Selena Wig | Angelina Wig | Rose Wig
Full lace wig vs. lace front wig differences
So what are the differences between the full lace wig and lace front wig other than where the lace material is present?
As aforementioned, lace front wigs make use of other materials which provides additional benefits to the natural looking lace. For example, the Adele premium human hair wig is a lace front mono silk top with silicon strips and tabs. The mono silk top provides added durability while the silicon strips and tabs allow for easy installation, maintenance and removal.
As a result, this hair system maintains a natural look in the front, but has more features than a regular full lace human hair system. And while a full lace system provides a natural look throughout the hairpiece, they can tend to be more expensive than lace front wigs.
So with that said, why would someone opt for a full lace wig?
Full lace hair systems are a bit more versatile than a lace front hair system when it comes to styling options as they can be parted anywhere and styled from the front, sides and back. And given that it's natural throughout, this allows the wearer to wear their hair in a high ponytail for example.
Additionally, while both are breathable and light, the full lace is even more so than the lace front as it doesn't have the durability and heaviness that the latter usually has.
The below table summarizes the main differences.
Feature
Lace Front Wig
Full Lace Wig
Lace material
Present at the front of the wig
Present throughout the base
Price
Less expensive
More expensive
Durability
More durable
Less durable but still long lasting
Styling options
Can be styled but need to be careful with back of the head
More versatile styling options and hairstyles
Natural look
Front hairline
Throughout the base
Breathability and lightness
Breathable and light
More breathable and light
Maintenance / Installation
Easier to maintain, attach and remove
Not as easy to maintain, attach and remove
Full lace wig vs. lace front wig: which is better?
Overall, both types of hair systems are natural looking with each coming with their own benefits and disadvantages. In the end, it all comes down to your preferences, lifestyle and your budget. Hopefully, this guide will help you make an informed decision.
-----------------------
If you are interested in learning more about women's human hair wigs, contact one of our Superhairpieces consultants today at 1-866-814-7879 or email us at sales@superhairpieces.com to set up your virtual appointment.
Be sure to subscribe to our email list to ensure you get all the product information you need.
Need further information? Browse through our website at www.superhairpieces.com (US & International) or superhairpieces.ca (CAN)
Don't forget tag us at @Superhairpieces and #Superhairpieces on your social media channels to get a shoutout!