Posted by Superhairpieces on Jun 02, 2022
Cost aside, there are usually three main factors that hair replacement system wearers look at when selecting their units. They either want a very natural looking hairpiece, one that is easy to maintain, or one that is extremely durable and will last a long time. While you can get some combination of those three qualities, for some people, durability is their main priority. After all, human hair systems are not super expensive, but they are certainly not cheap either. Who wouldn't want a men's toupee that can last as much as six months or longer without the hair quality being affected? So with that said, we will be taking a look at the various hair systems offered at Superhairpieces and how durable and long lasting they are.
Note: All durability timelines are general estimates. Actual durability varies on the particular unit, how the hairpieces are maintained and taken care of. This means some hairpieces might last shorter or longer than the estimates.
Short durability (disposable)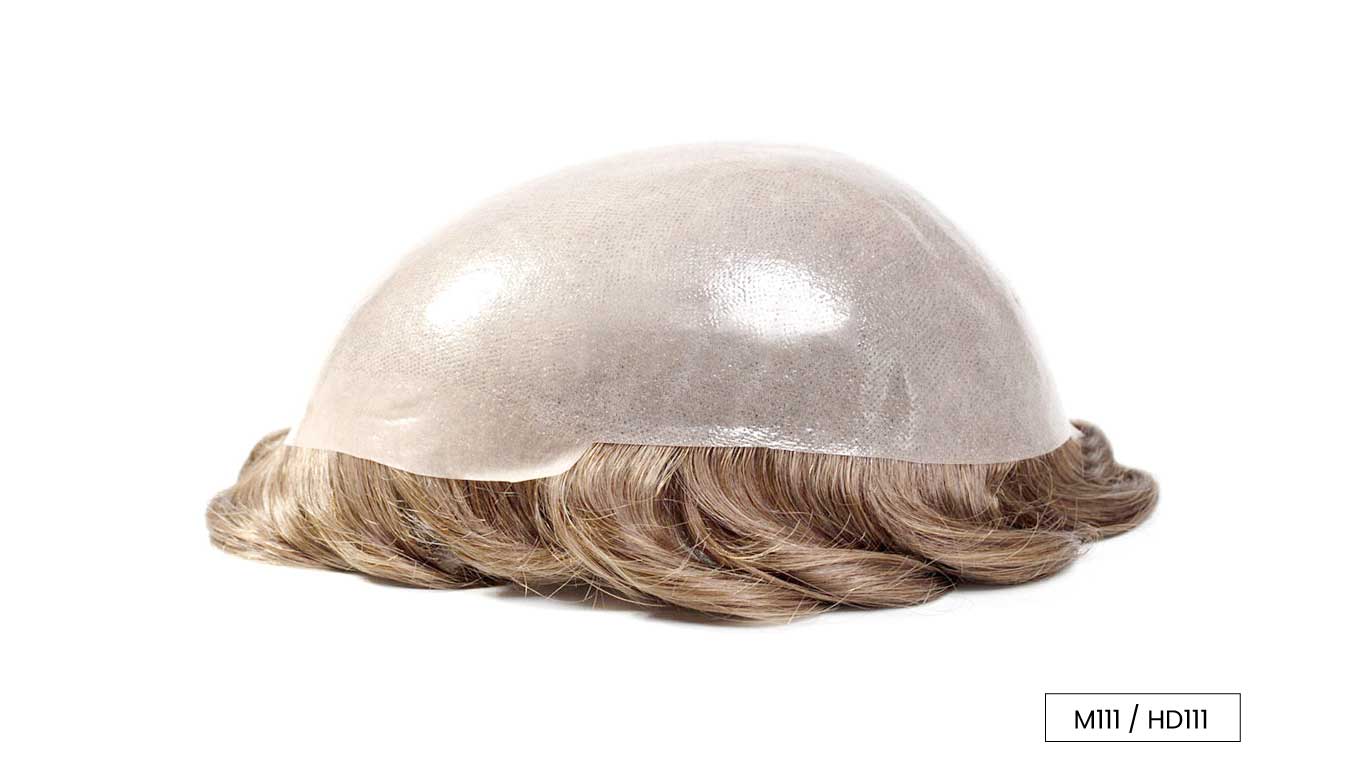 Hairpieces that last around a month are usually disposable hair systems that are designed to be thrown away once you take them off the first time. These mainly include popular ultra thin skin hair systems such as the M111 or the HD111 poly skin hairpieces. While they are extremely natural looking, given that their base thicknesses range from 3 to 4 mils, they don't last very long. These units also use v-loop ventilation which is when the hair is looped into the base like a V-shape. This allows for a very natural looking system, but also greatly affects its overall durability.
In general, Superhairpieces only suggests using these systems for four to six weeks. While some customers have been able to get more than two months out of an ultra thin skin hair system, this is contingent on how well they are maintaining and taking care of the units. While it is certainly possible, the hair quality will naturally decline, so it is well-advised to stick with the general estimate. There's also the M161V Swiss lace front poly skin system that comes with a base thickness of 5 mils. Like the M111 and HD111, it uses v-loop ventilation, so while it's very natural looking, it's not going to last many months retaining the same quality. However, it will last slightly longer than the above two hair systems due to its base thickness.
To sum up the hair systems with a short durability, you can refer to the following table:
Short to Medium durability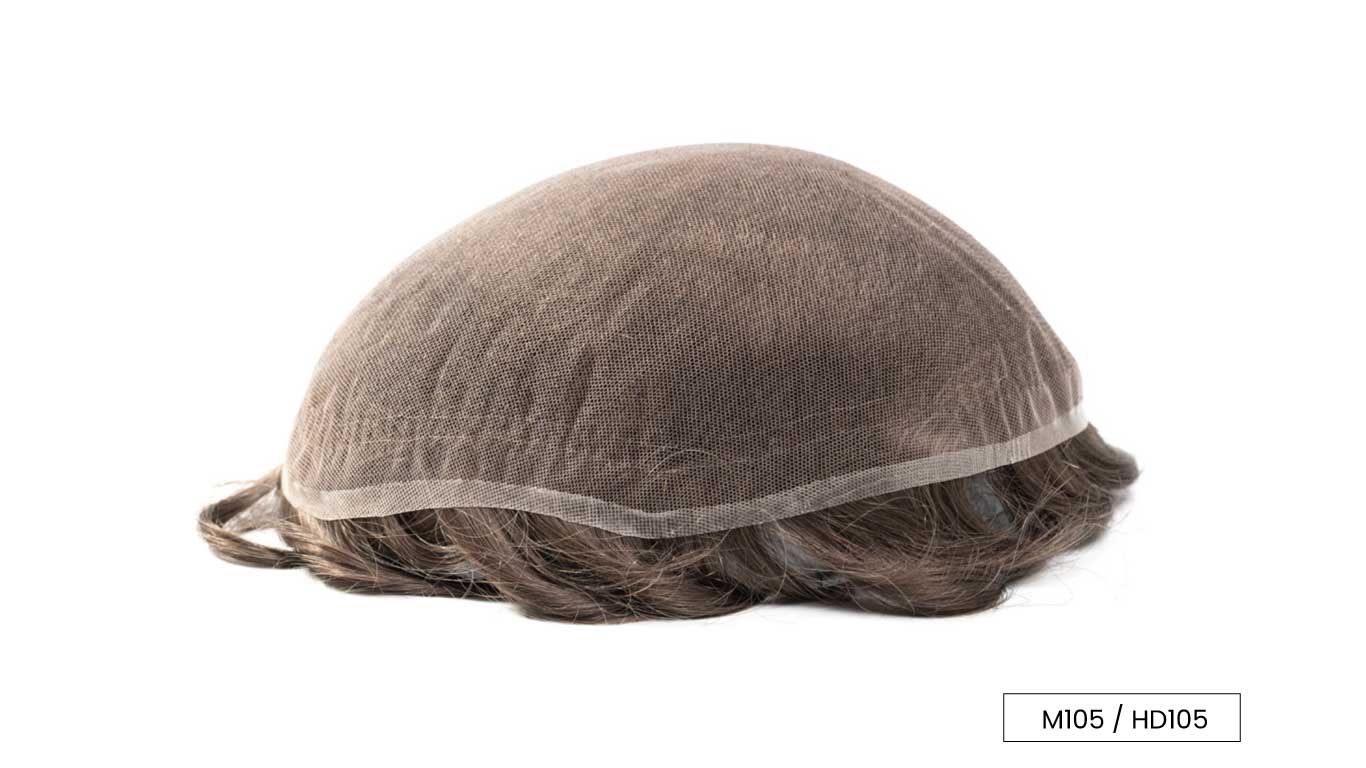 The next hairpieces we will be looking at are ones that last longer than disposable hair systems, but are not truly durable that they can last a while. This means they should be able to last around two to three months depending on the particular unit and how well they are taken care of.
Some of these include popular units like the M103, M105 and the M106. Because they can last a few months, these systems should be maintained and reattached every couple of weeks, so make sure to stock up on the recommended hair system supplies such as adhesives, adhesive solvents and more. You will also notice that there are many Swiss lace hair systems here. That's because while they are more natural looking than French lace hair systems, they are also more delicate which affects their durability in the process.
To sum up the hair systems with a short to medium durability, you can refer to the following table:
Medium durability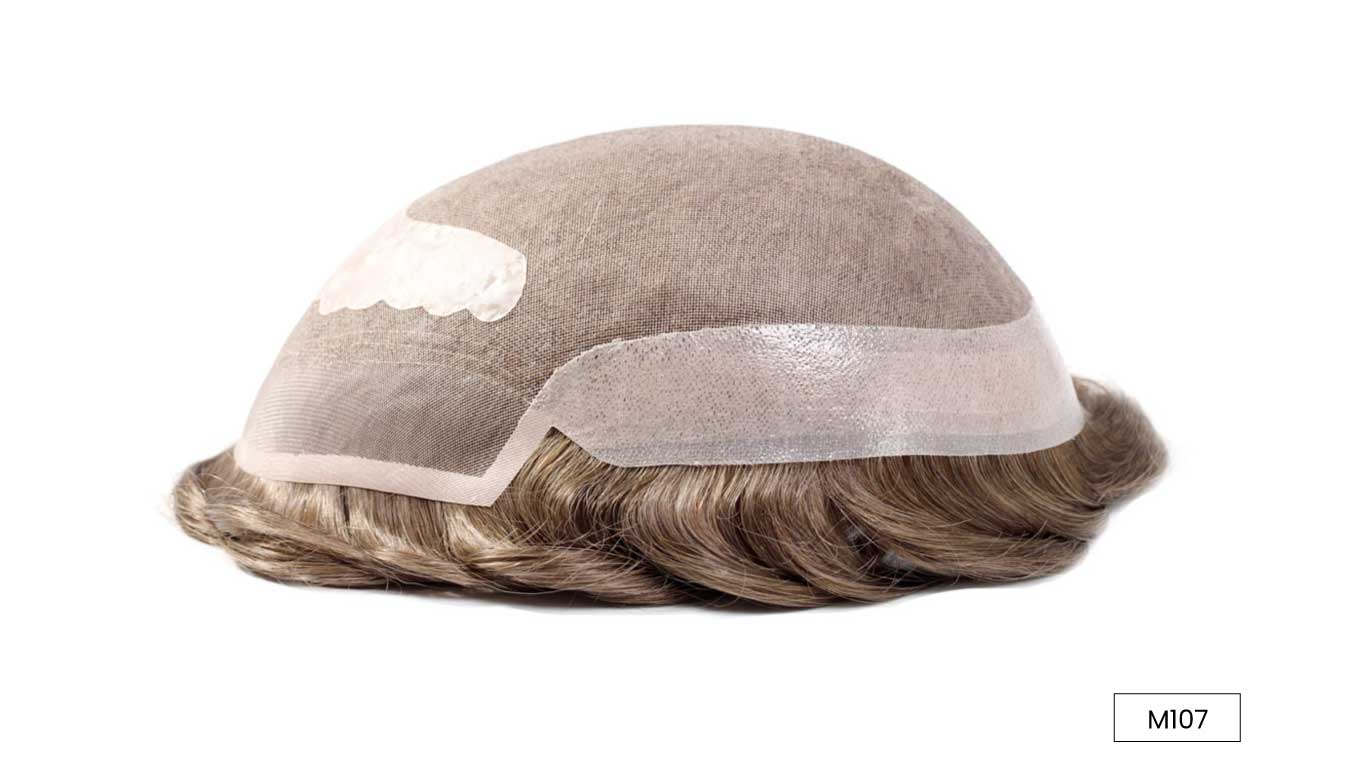 The following hair systems carry the durability most people are looking for if they don't want to spend on too many toupees on an annual basis. Those with a medium durability should last anywhere from three to six months, and include popular units such as the M100, M101, HD105 and M108.
As you may notice, many of these systems use some form of poly skin. That's because while ultra thin skin systems are not durable, regular poly systems or ones that use some form of poly benefit from the durability the material provides.
Lace vs. Skin vs. Mono: The Different Hairpiece Bases Explained
To sum up the hair systems with a medium durability, you can refer to the following table:
Long durability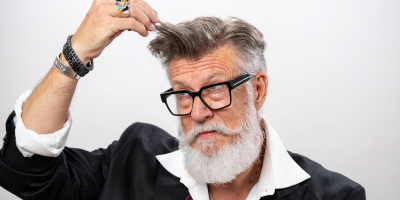 Finally, we'll take a look at the hair systems that are heavy duty and carry a long durability. This means they can last anywhere over six months to sometimes, even up to a year. However, as aforementioned, this depends on a number of factors such as the particular unit (not every unit will be the same as there are different ventilation workers), the client's body chemistry, how well they're taking care of the system and much more.
As you will notice, poly skin makes an appearance in all our hair units with a long durability along with the monofilament material, which happens to be one of the most durable, especially when paired with poly skin material. Keep in mind, though, that there is a tradeoff between a natural look and durability. So while these systems will last long, they're not ideal if you want something natural looking on your head.
To sum up the hair systems with a long durability, you can refer to the following table:
Conclusion
If durability is your main goal, you should now know what men's toupees are ideal for your preferences. Ready to get started and purchase a stock hair system? Get started now!
------------------------------------
Interested in learning more about getting started with hair systems for men? Browse through our website at www.superhairpieces.com (US & International) or superhairpieces.ca (CAN)
Don't forget to tag us at @Superhairpieces and #Superhairpieces on your social media channels to get a shoutout! And make sure to like us on Facebook, follow on Instagram and subscribe to our YouTube channel!