Posted by Superhairpieces on Nov 15, 2022
It's November, which means the holiday season is about to enter full swing. From Thanksgiving to Christmas, there are many festive occasions to be excited for. That also means there are lots of gifts and presents to give to friends and family alike.
Have a friend or family member that is using a non-surgical hair replacement system? Or is thinking about potentially wearing a men's toupee? Perhaps you even know someone who is balding that could benefit from wearing a hairpiece? Whatever the case may be, we have some holiday gift ideas that will work wonders!
Sunshine Shampoo and Conditioner Gift Set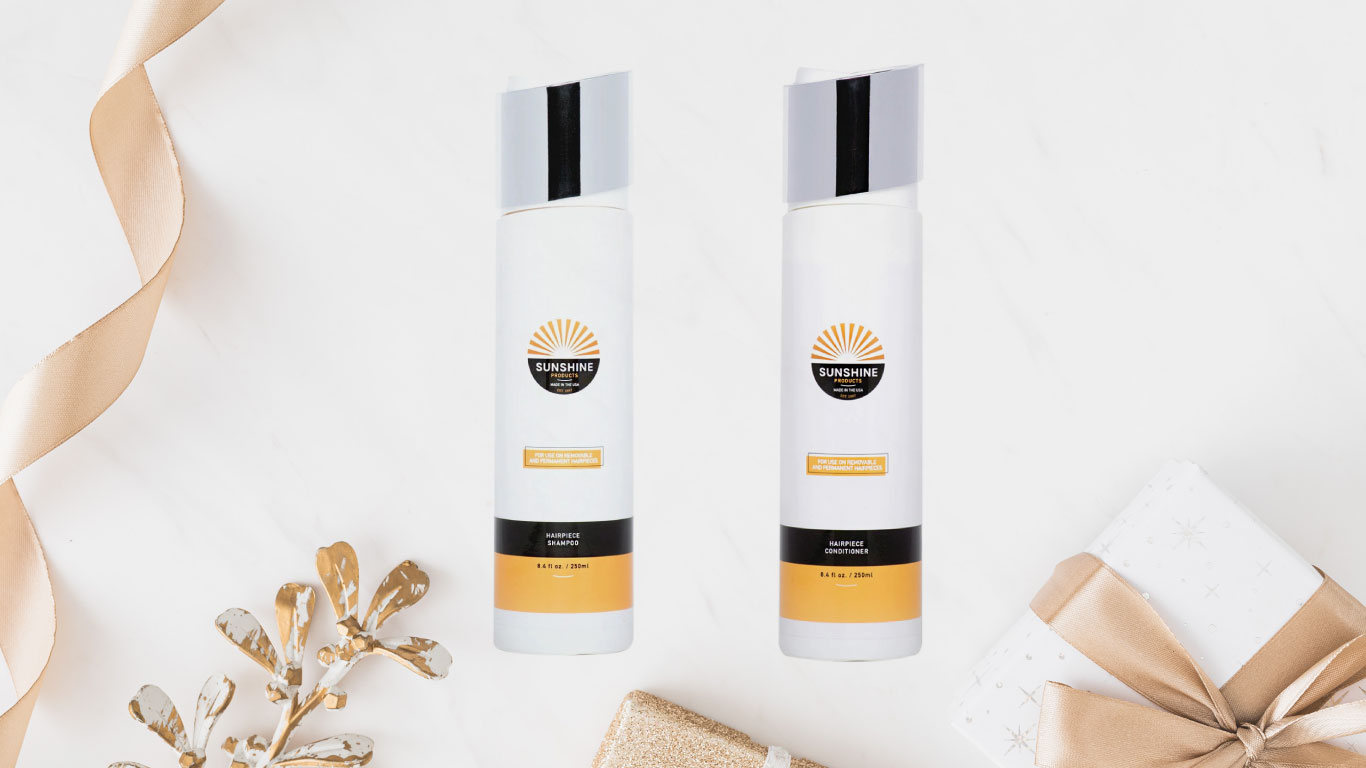 For anyone already wearing a hair replacement system, the Sunshine Shampoo and Conditioner gift set is a great choice as far as holiday gifts go. We always recommend using shampoos or conditioners specifically formulated for hairpieces, and that's what you get with Sunshine. The Sunshine Shampoo not only helps with washing your natural hair and the hairpiece; it also helps remove adhesive residue and cleans the skin, making it a great option for regular maintenance.
The Sunshine Conditioner, meanwhile, is a great follow-up to the shampoo as it helps detangle and nourish your hair. Best of all, it also adds a nice shiny finish to your natural hair or hairpiece. Now, you can save on both these essential products by purchasing our gift set!
Back2Natural HydroBalance Gift Set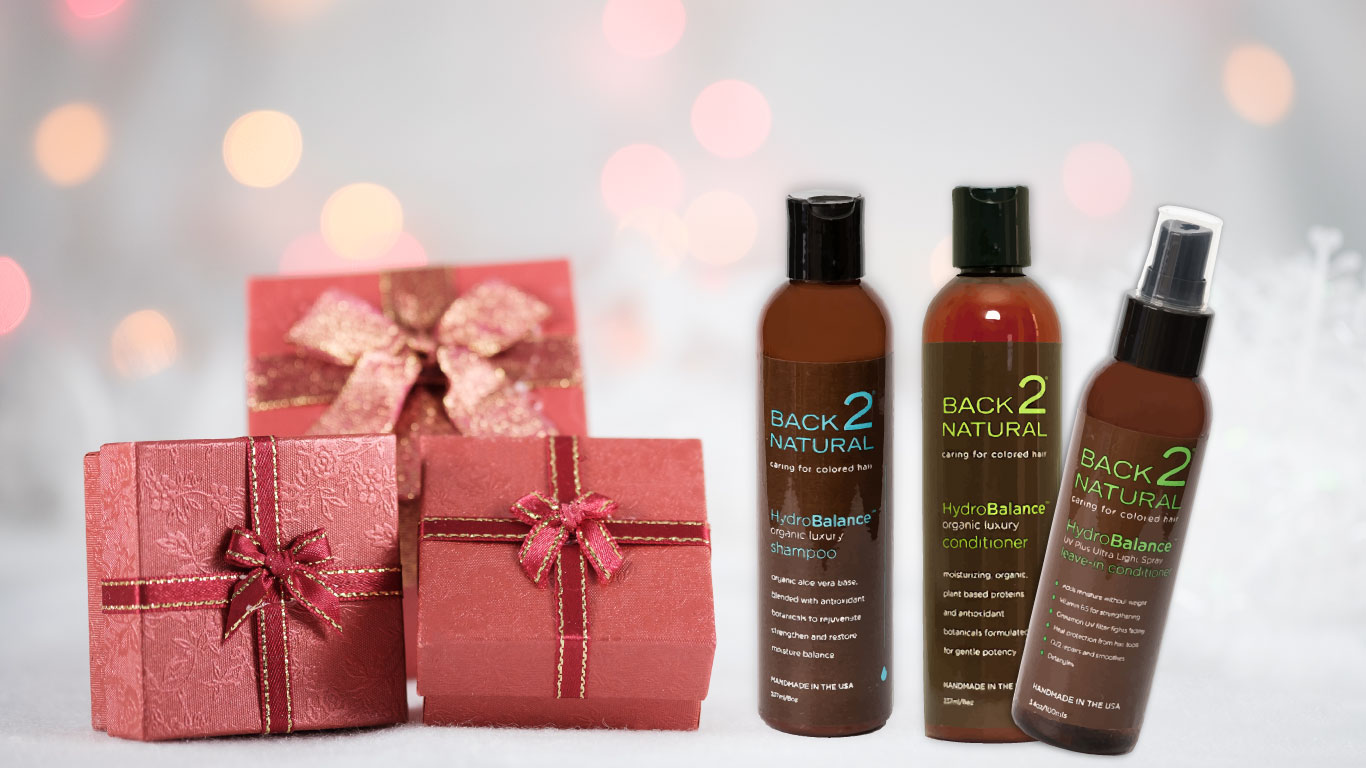 Another brand every hairpiece wearer should carry is Back2Natural if they want to maintain their hair's health and strength. To start, Back2Natural HydroBalance shampoo is ideal for both real as well as chemically-treated hair, and is great for nourishing, strengthening, and moisturizing hair without any of its color getting stripped.
The Back2Natural HydroBalance Conditioner is another great option to provide further moisturizing to the middle and ends of your hair, as well as detangling hair and providing a natural shine. If on certain days, you prefer a conditioner that doesn't require any rinsing off, you're covered there as well as thanks to the Back2Natural HydroBalance Spray-On Leave-In Conditioner which conditions, strengthens and protects your hair. With a thermal protectant to shield from heat, this conditioner also doubles as a heat protectant spray prior to use of any heat styling products. All three of these products now come in a great bundle, making for the perfect gift for any hairpiece wearer.
Home Care Kit Basic Lace Base Application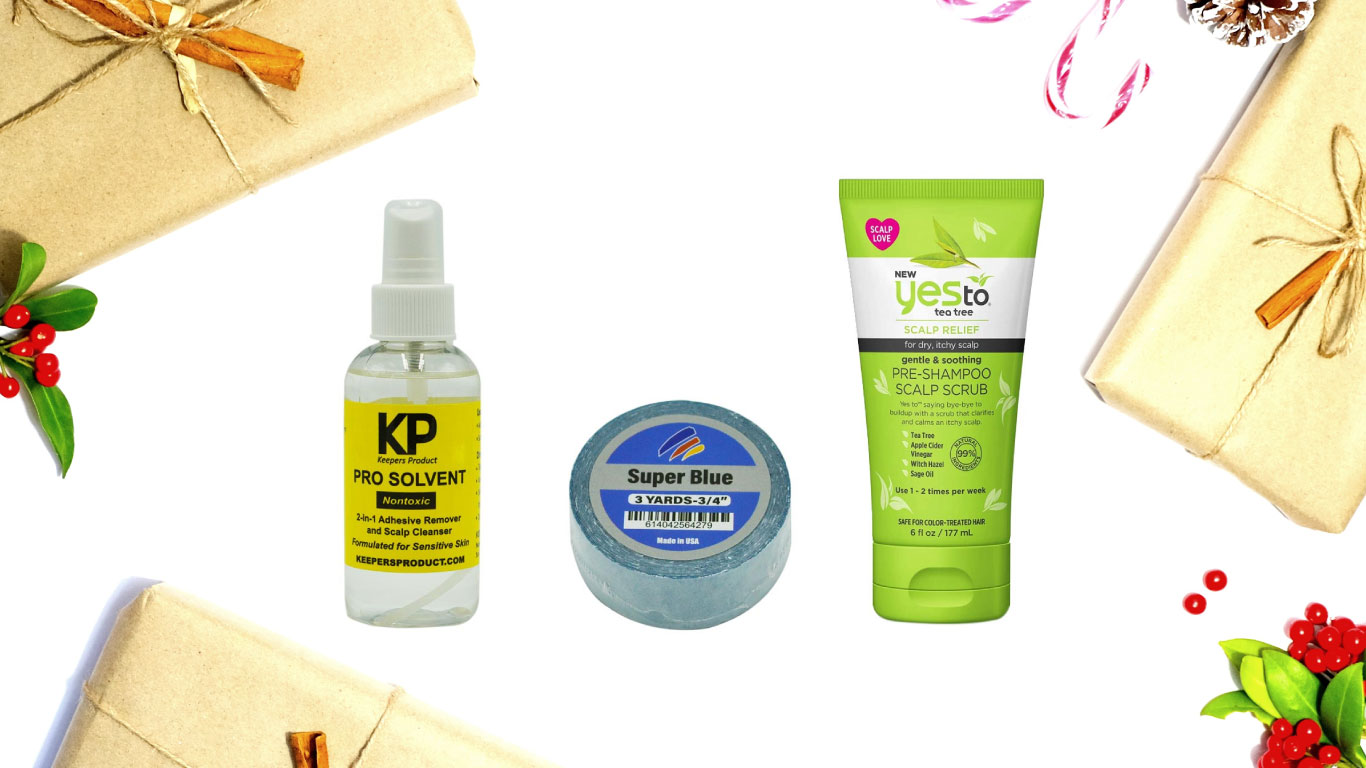 Know someone who is already wearing a natural-looking lace hair system? Make their life easier this holiday season by gifting them our Home Care Kit Basic Lace Base Application. It comes with KP Pro Solvent for easy cleaning and adhesive removal; Super Blue tape for a long-lasting hold on lace systems; and the Yes To Tea Tree Scalp Relief Gentle & Soothing Scalp Scrub to eliminate debris and buildup in addition to calming your scalp before shampoo application. With this home care kit, you're also saving 15% in the process!
Home Care Kit Basic Poly Base Application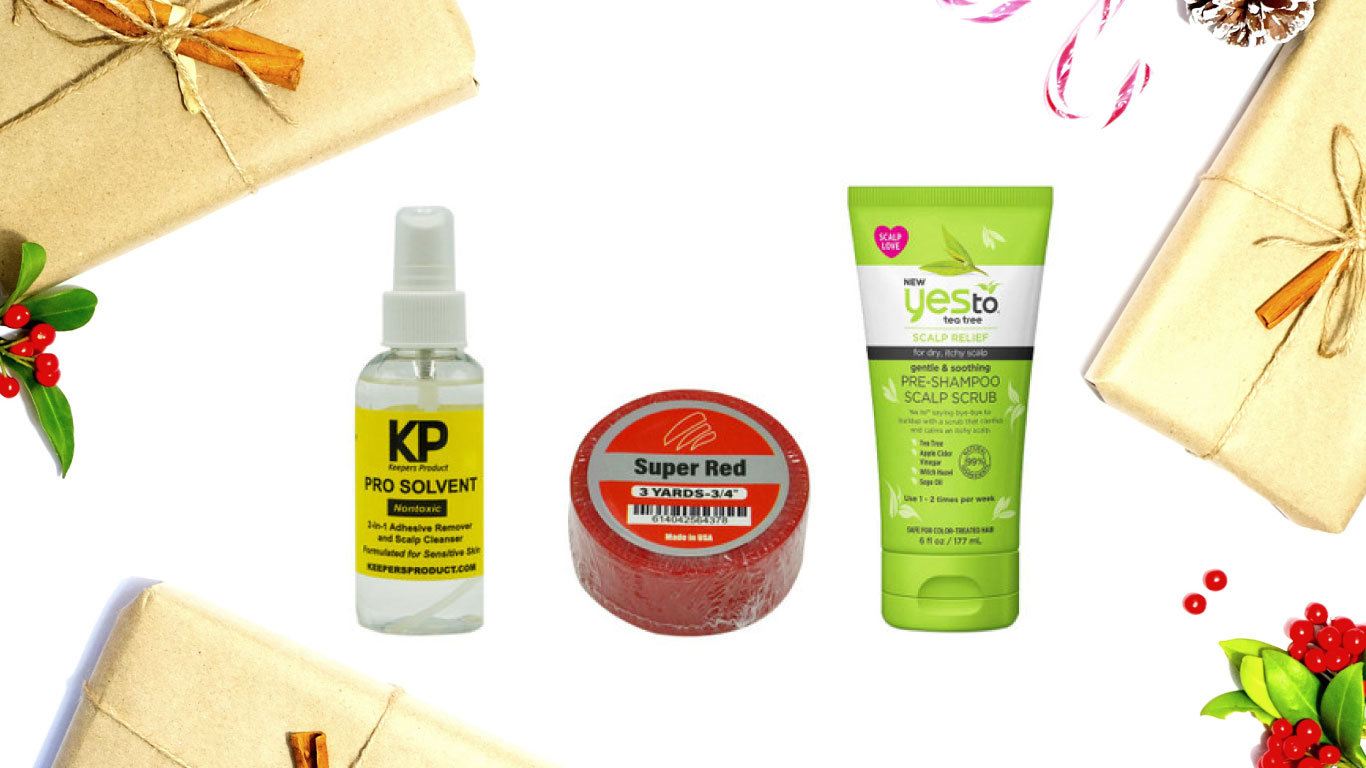 The chances are if someone is wearing a men's toupee, and it's not a lace system, it's probably a poly skin unit. That's no problem either as we have a home kit for poly systems as well. Similar to the lace home kit in that it comes with KP Pro Solvent and Yes To Tea Tree Scalp Relief Gentle & Soothing Scalp Scrub. However, it also comes with Super Red tape which is ideal for poly systems. In addition to saving 15% off on these products, this kit also serves as a great emergency care kit for home.
Book an online consultation for your friends or family
What if your giftee doesn't have a hair system, but you feel they could certainly use one? Whether they're dealing with typical male pattern baldness or just have a bald patch, you'd be doing them a huge favor just by simply getting them open to the idea. You can now go a step further by purchasing an online consultation for them. When you take part in a consultation with Superhairpieces, you are not only getting all your hairpiece questions answered by our hair specialists; you're also getting customized solutions!
Simply purchase an online consultation and under the notes section, mention that it's for a friend or family member by filling out their details. We'll take care of the rest!
------------------------------------------
Interested in learning more about getting started with hair systems for men? Browse through our website at www.superhairpieces.com (US & International) or superhairpieces.ca (CAN)
Don't forget to tag us at @Superhairpieces and #Superhairpieces on your social media channels to get a shoutout! And make sure to like us on Facebook, follow on Instagram and subscribe to our YouTube channel!