Posted by Superhairpieces on Oct 13, 2021
One of the most commonly asked questions with regard to hair systems is whether you can work out or exercise with them on. It's a natural concern as anyone wearing a women's wig or men's toupee will not want their hair system to come off or get damaged while working out.
The short answer? Yes, you can, and Superhairpieces will explain everything you need to know regarding this topic as well as provide hair system recommendations for outdoor activities among other things. If you prefer to watch than read, check out our video below:
Can you exercise in all wigs or toupees?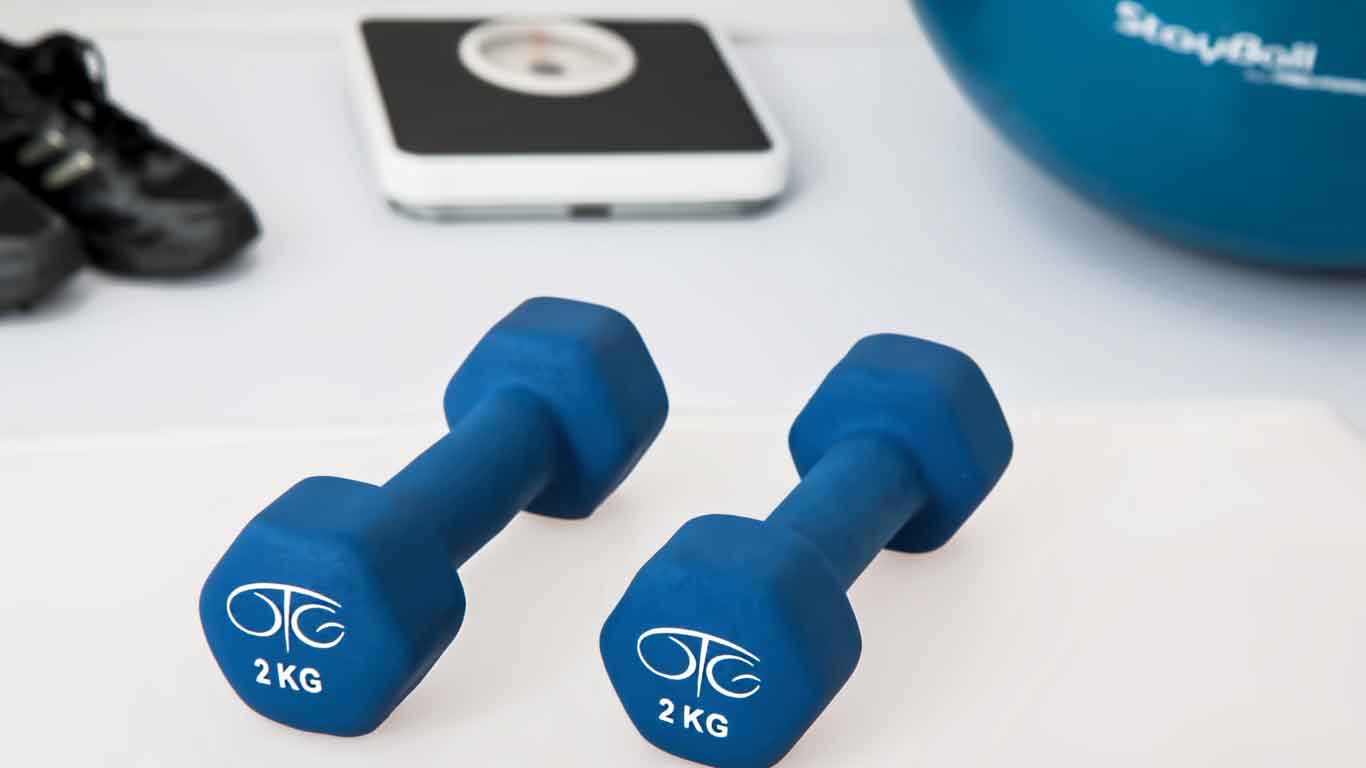 Firstly, it should be noted that it's extremely important that you wait at least 24 to 48 hours until after your hair system is installed before you do any physical activity. This is so that the adhesive bond sets and will remain in place well after you've installed it. This doesn't apply if you are using clips as your method of attachment.
Technically, you can work out or exercise in any wig or toupee, though it's not advised. There are certain base materials that don't fare so well with activities that result in excess sweating or that are worn in hot or warmer climates. This mainly includes the thin skin poly skin base units which are not as breathable compared to a full lace or monofilament system and can also stretch out.
Lace vs. Skin vs. Mono: The Different Hairpiece Bases Explained
However, it can still be done, and wearing a lightweight hat is a makeshift solution if you absolutely have to work out in a skin base hair system.
When it comes to wigs specifically, it is recommended to work out with shorter hair wigs as opposed to longer hair wigs. This is because wigs, especially ones with longer hair, can weigh down on the head and this can cause overheating. A way to get around this is wearing a lightweight cap and tying your hair into a low ponytail. It's also important to wear a wig cap underneath your wig if you aren't doing so already. This not only prevents your wigs from absorbing sweat, but also dirt, oil and moisture.
One alternative is to use a gym wig, or an inexpensive wig solely meant for working out so you don't risk any damage to your more expensive human hair wigs. Another potential option is using an old wig that can't be worn for day-to-day use anymore. Overall though, most wigs should be safe to work out with.
Note: Remember to perform maintenance as you usually would in order to keep the hair system clean and long lasting.
Wig adhesives keep your hair system on while working out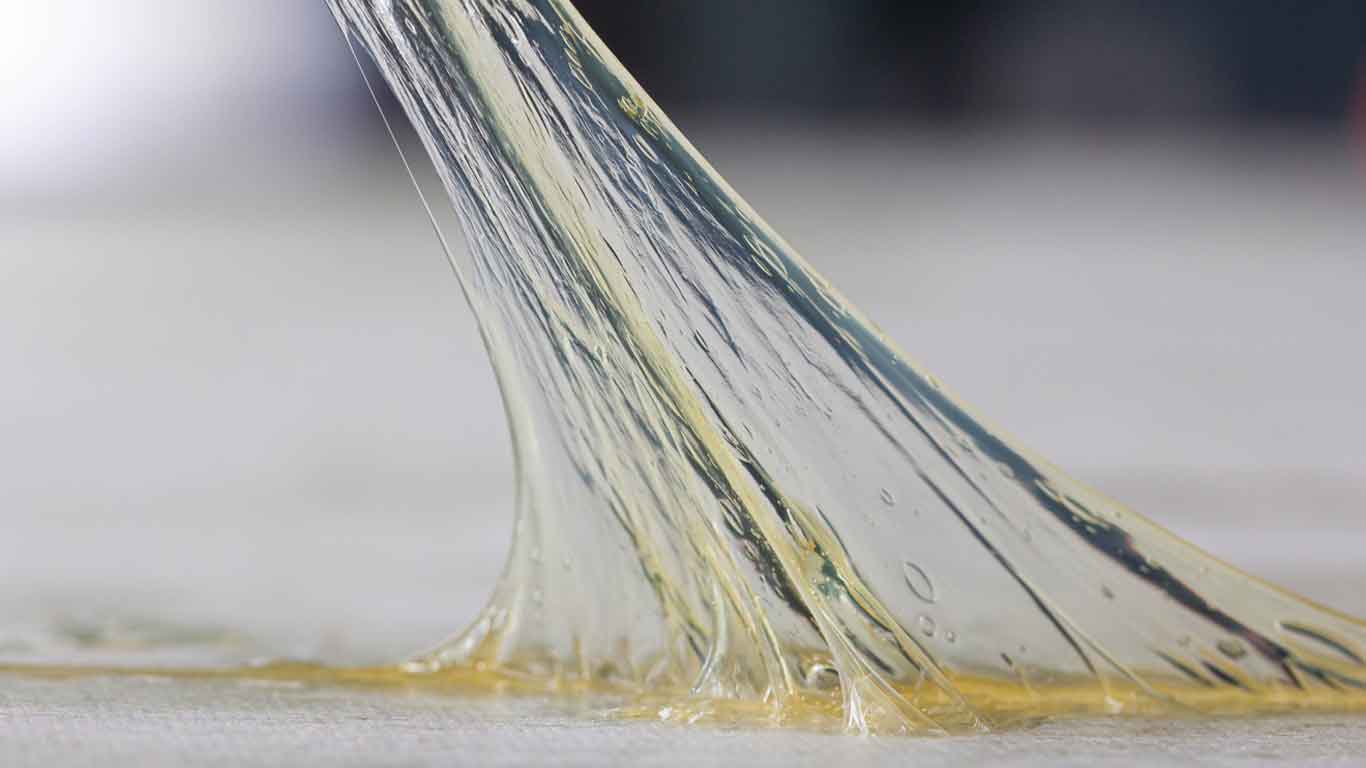 It's the adhesive which plays a major factor in keeping your hair system on your head when you're working out or exercising.
It is best to use glue or tape as the method of attachment for securing your wig if you plan on working out. This is because while some wigs can be attached with clips, they are not always secure and with all the movement you'll be doing, your natural hair is at risk of being pulled by the weight of the clips which can lead to hair loss.
Whether you're using tape or glue, it's important to use an adhesive that is water-resistant, waterproof and has a strong overall hold. With tapes in particular, we recommend anything from our very own Super Tape to Ultra Hold Tape to Extenda-Bond Tape. These tapes all have a strong hold and can last upto three to four weeks. Additionally, they're all safe to use with poly or lace hair systems.
With glue, we recommend the Safe Grip glue which uses a water base and is waterproof, bacteria-resistant and lasts up to two to three weeks. This particular glue works on poly units, but is best for any lace hair systems.
Ghost Bond is another glue option you can't go wrong with. Arguably the most popular hair system adhesive, Ghost Bond comes with built-in heat, humidity and sweat busters, is easy to clean, can battle oily scalps, high humidity and heavy perspiration, and finally, can last up to two to four weeks.
Note: These adhesives are not to be used on the fine silk mono tops of a hair system. With those systems, only the poly sides or coating are meant to have adhesive applied on them.
How does heat and sweat affect the adhesive?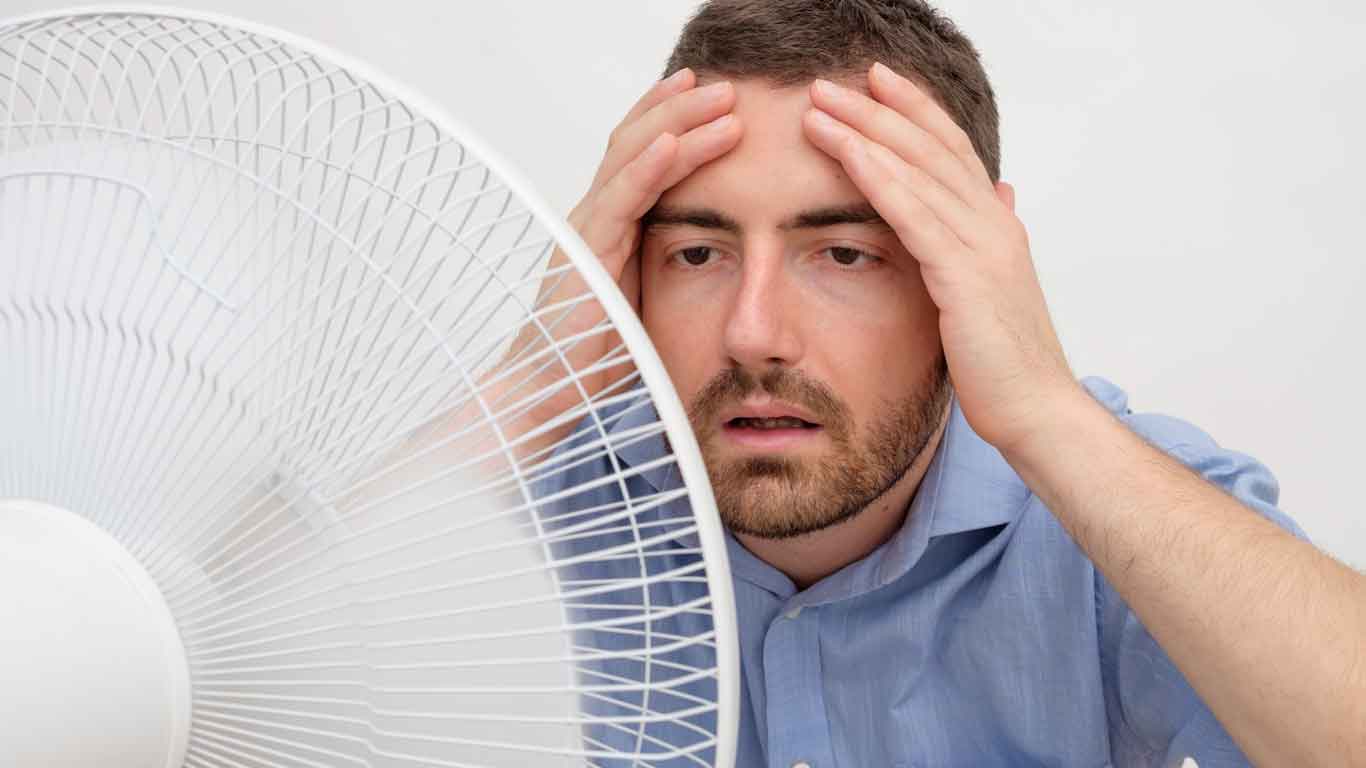 Given that heat is generated when one sweats, it's natural for this to cause your adhesive bonds to soften or weaken. The salt and oils released will also contribute in softening the bond. You might think this will render the adhesive ineffective and your hair system will eventually fall off.
However, you need not worry. Provided you're wearing a strong-holding adhesive, the bond will re-cure once your body temperature goes back to normal. Of course, your hair system is vulnerable during this period as if you decide to pull on it after, it could potentially come off. That said, there is no reason to do that. Just ensure you're not sweating or working out again until it's been close to 24 hours at the very least.
Note: The more you sweat or work out, the shorter the adhesive will last. If you're using a wig glue that can last two weeks for example, don't be surprised if it lasts a bit shorter if you are working out everyday.
Does it get sweaty underneath the hair system?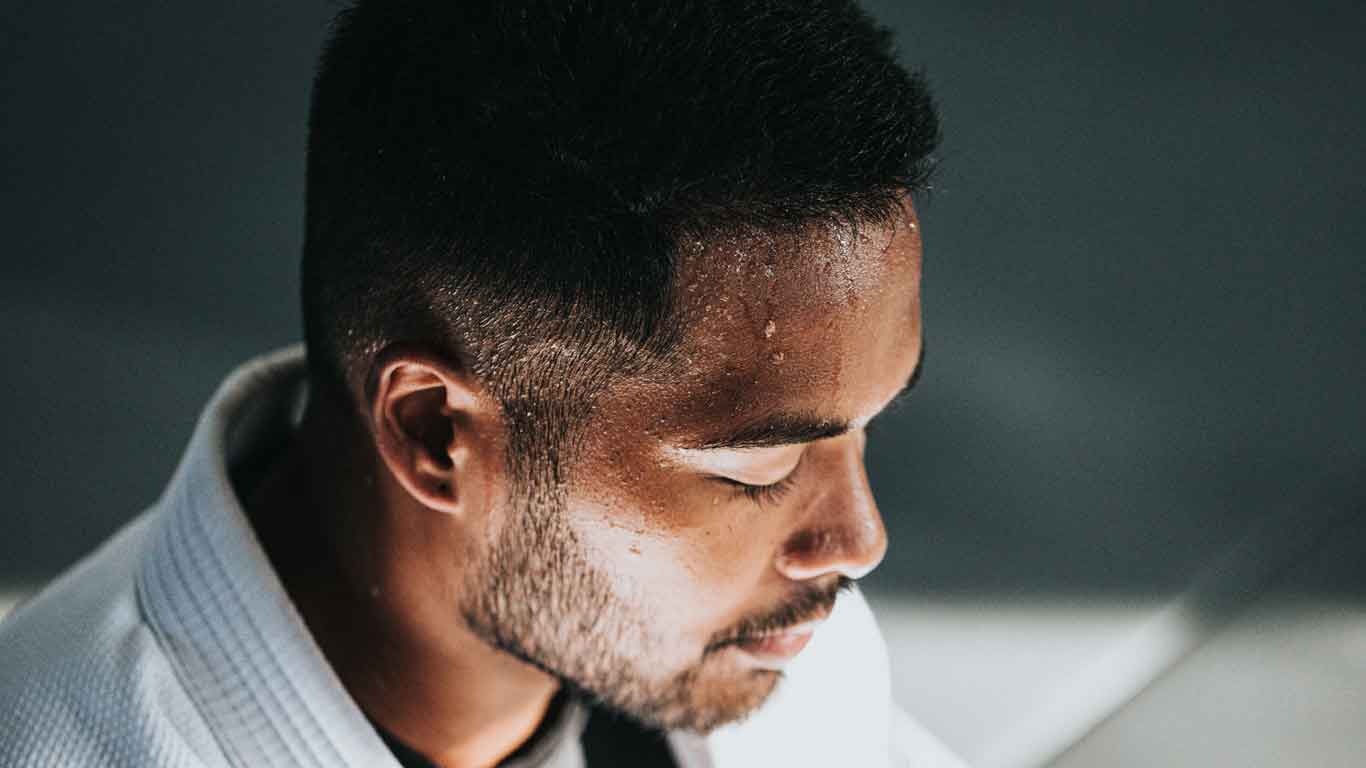 As mentioned in the previous point, it's natural that you will sweat while working out, and many have concerns about how this affects their hair system. Other than temporarily weakening the adhesive, it should have no other effect on the hair system as a whole.
However, there are things you can do to combat sweat. One is to wear a wig cap so that it absorbs any sweat or moisture as previously mentioned. Another is to apply a skin shield or scalp protector before applying the adhesive and hair system. This will help block any moisture from making contact with the hair system. You can also wear a sweatband while you're working out to not only keep your hair system in place for added security, but help absorb some of the sweat.
If you find that your sweat is making the hair system have a strong smell when you remove it for maintenance or is uncomfortable in general, this shouldn't be the case. Check to see if you have a rash on the area which could be caused by the adhesive. Remember, it's best to do a patch test before using any adhesive. If you find that there is still a strong lingering smell when you're sweating, it is best to reach out to a doctor or a dermatologist who specializes in sweating or odor to identify the root of the problem.
Is it safe to swim with hair systems on?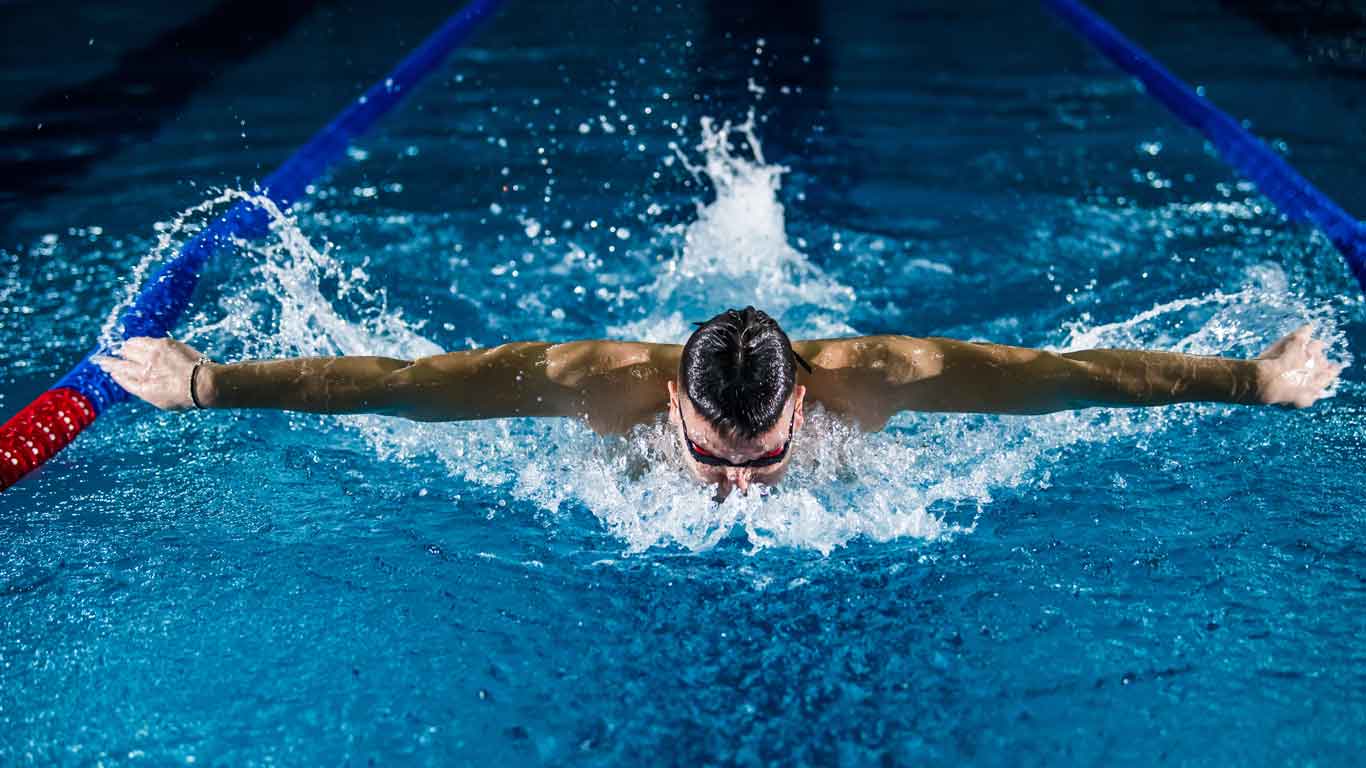 You can certainly swim with a hair system provided you have waited at least 24-48 hours after it was bonded onto your head. Once that's done, exposure to water should be no problem regardless of the base. That said, it is still not recommended to use a thin skin hair system. This is because the base is very thin and may not be able to handle the constant weight of wet hair and get damaged as a result. This is especially the case with v-loop models such as the HD111 and M111 where there is a possibility of the hair getting pulled out.
One more thing to be wary about is excess exposure to chlorine as this could potentially damage your wig or toupee. One way around this is to wear a swimming hat to provide protection for your hair system.
However, swimming at the beach should be no problem as demonstrated by one of our clients below:
What are the best men's toupees for working out?
At Superhairpieces, we recommend the following units for working out for exercising:
While the M101 is an 8''x10'' skin base toupee, it is also the most durable skin base we have available with a medium to long durability which can withstand heavy activity. Additionally, it's a great option for those who want to work out, but may be allergic to lace or cotton material in general. The M101 Basic is a more affordable option that comes in a size of 7''x9''.
The M102 is our most durable cost-effective system. This is a mono silk top with a double folded lace front and poly coating. It comes in medium hair density and can last upto six months. The M102 Basic version is essentially the same but with heavy hair density and a 1/8" folded lace front with under knot.
The M108 is an 8''x10'' monofilament top toupee with a scallop front in addition to poly coating on the back. It has a medium hair density as well as being durable and breathable. The M108 Basic version is essentially the same but comes in a 7.5''x9'' size. If you prefer an even smaller size, you can also go for the M100 mono silk toupee system which is 6.5"x8.5" and can be cut down to 5.5"x8''.
Conclusion
To summarize, it is perfectly fine to work out, swim, or exercise with a hair system on. There are precautions and recommended practices you will need to follow, but overall, you should be good to go.
------------------------
If you are interested in learning more about wigs, toupees or hairpieces, contact Superhairpieces today at 1-866-814-7879 or email us at sales@superhairpieces.com to set up your virtual appointment.
Need further information? Browse through our website at www.superhairpieces.com (US & International) or superhairpieces.ca (CAN)
Don't forget tag us at @Superhairpieces and #Superhairpieces on your social media channels to get a shoutout!