Posted by Superhairpieces on Aug 30, 2022
One of the most common (and natural) fears hair system wearers and those considering one have is whether the hairpiece will stay on their head. Nobody wants their system to come off even slightly, let alone entirely. However, with the proper application, you will never need to worry about your toupee ever falling off.
In this blog, we will explain why it's highly unlikely that your hair system will come off in comedic fashion as well as provide tips so that you can nail the perfect installation if you're planning on doing it on your own.
Why do people believe hair systems will fall off?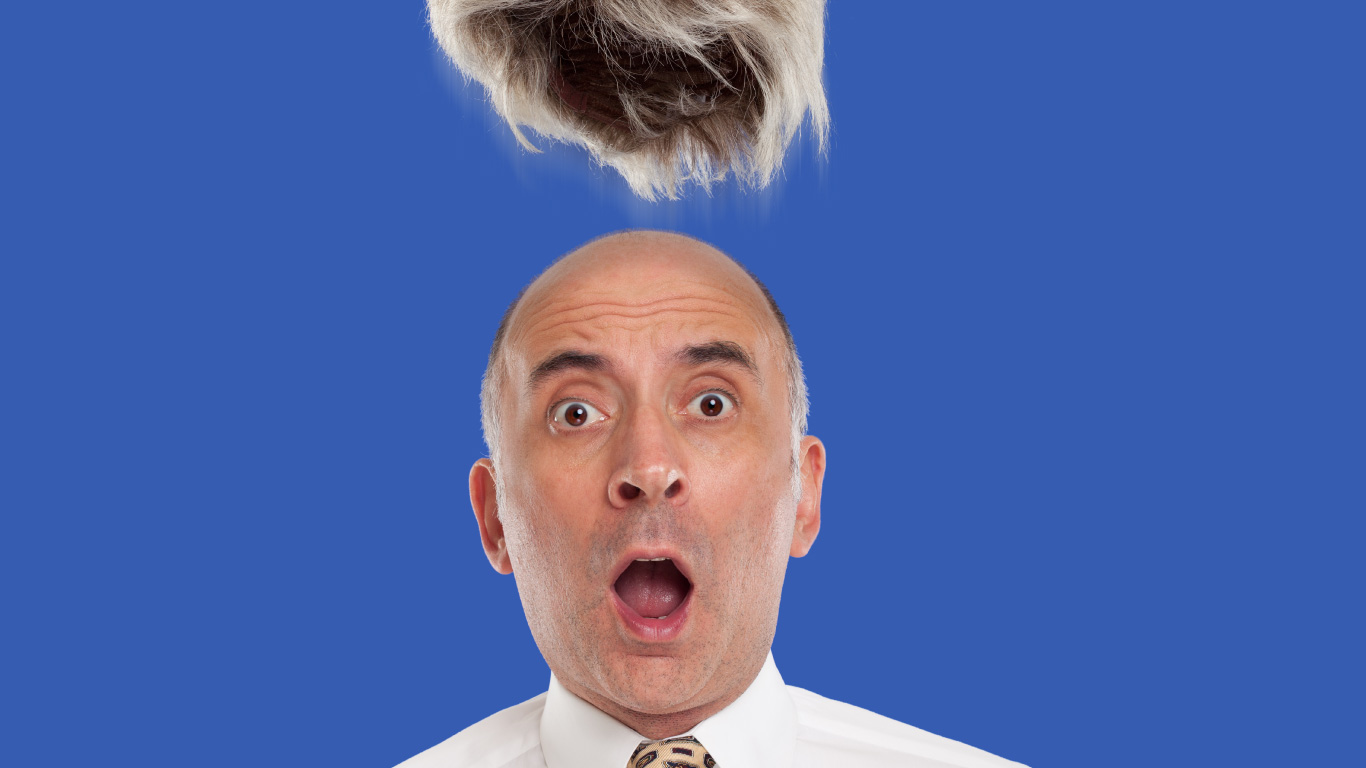 The one question we always get on our TikTok account is whether our hairpieces for men will stay on and not completely fall off. This is mostly from those who are potentially interested in starting their hair system journey, but have their reservations. Despite our many video responses stating otherwise, people still remain insecure about the prospect.
It's not surprising given the general perception of toupees and wigs. After all, we always see hairpieces coming off or flying off in popular culture such as television shows and movies. That's without mentioning the multiple memes you see and viral videos of hair systems coming off.
One Arsenal fan in particular went viral this year after his toupee was lifting off from the back during a game unbeknownst to him. If it could happen to him, it could surely happen to someone else, right? Not quite. As we mentioned, with the proper application, you never need to worry. And that Arsenal fan also notably went on record afterwards stating that he needed to "stop being so tight with the glue" indicating that he didn't use enough.
Why hair systems will always be secure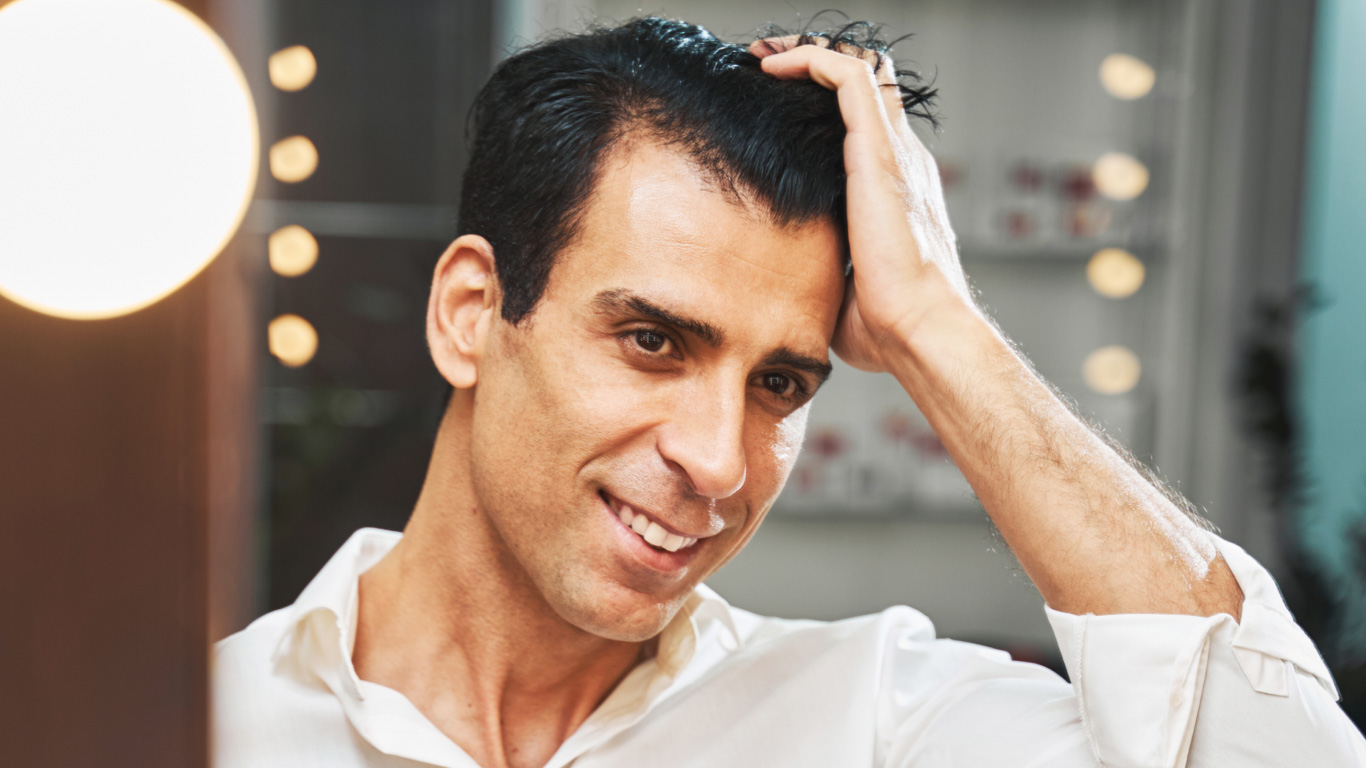 So why are we so confident when we say your hair system will not fall off with the correct and proper application? That's because it's virtually impossible to get it off with just your hands. Remember — it's not like the movies where your hairpiece will come off if someone grabs your hair. If you have properly prepared your scalp, applied the appropriate adhesive correctly with the right amount and given it time to cure, your hairpiece will remain fully secure on your scalp.
Whether you're driving at 70 miles per hour or decide to test it out by putting a vacuum cleaner on your hair, you don't need to worry about your toupee falling or coming off. You can certainly try removing it with force using your hands, but all that will do is cause you pain.
The only way to remove your unit is with an adhesive remover or solvent. And even using that, you will have to wait a couple of minutes before the adhesive breaks down and you can start to slowly remove your system from the edges.
Of course, that's not to say it's impossible and that you won't, for example, experience the front or back partially lifting off especially if you're starting out on your own. But again, that's due to the wearer rather than the actual system. To avoid this, it's preferable to always get your hair system fitted and styled by a professional or hair stylist.
"If you're using the proper adhesives, you shouldn't have a problem with it lifting," said Superhairpieces stylist Christina. "If you're not using the correct adhesives, what could happen is it could lift because it's not tacky enough for your scalp because it's oily, sweating and what not. So you have to use the right attachments for the hairpiece. There are certain attachments that attach to poly only and lace only. If you stick the wrong tape, it's not going to stick to the hairpiece or to your scalp."
There's also the possibility of your adhesive breaking down over time which could loosen the hold. But in this case, you should be maintaining your system and getting ready for a reinstall rather than waiting for the adhesive to be completely worn out.
"Right as soon as it was installed, it's very unlikely [to fully come off]," Christina added. "Not unless there was some weird tornado or something, I don't think that would actually happen. The only thing that I can think of is if it is lifting off already. It could also be that the adhesive isn't reacting to your scalp properly so we'd have to change the adhesive and find something that works best for them. Or they're close to their maintenance service where it has to be cleaned and removed because over time, with the hairpiece on your head, your hair grows along with it so it loosens up and moves. It's not always going to be snug on your scalp."
How to attach hair system properly
If you're installing a brand new unit on your own, there are just a few steps you need to follow to get a secure hold.
Shave the installation area (scalp)
Apply alcohol on the installation area to keep it clean and oil-free
Apply alcohol on the base (not the hair)
Make sure the system is dry before installation
Apply the appropriate tape or glue adhesive on the system/scalp
Apply the system slowly from the front to the back
For a visual demonstration, you can see how Superhairpieces client Rick installs his toupee hair system in less than 10 minutes!
You can also watch our stylist install a hair system on a client using both glue and tape:
If you are reattaching your hairpiece, consider reading the following guide:
Scalp prep: 7 steps to get the perfect hair system bond
What are the best hairpiece adhesives?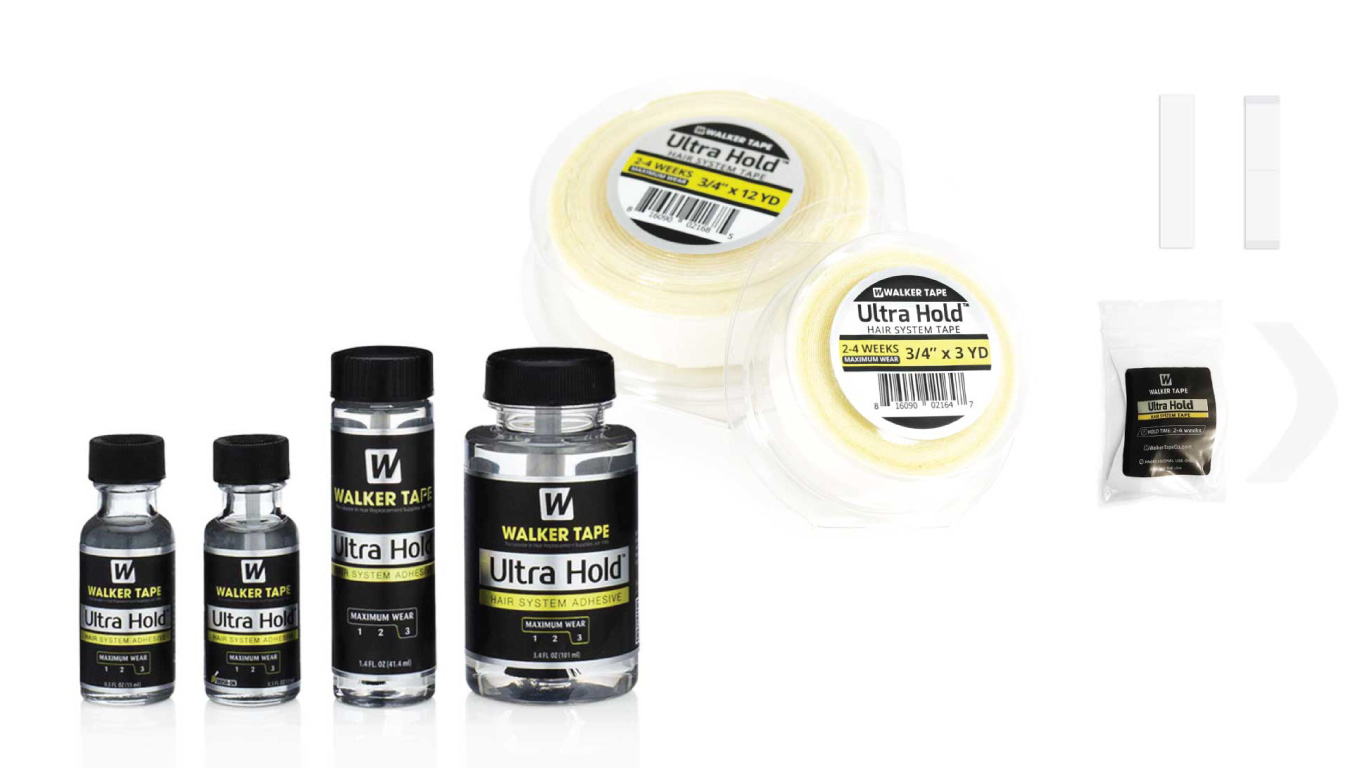 At Superhairpieces, you can get a wide range of the best wig tapes and glue adhesives for your hair system. We carry products such as Ghost Bond Glue, Extenda-Bond, Vapon Topstick, Sunshine Stick It Tape, NOTape and much more. However, our stylist Christina prefers to use Ultra Hold Glue and Ultra Hold Tape which can be used on both poly hair systems and lace hair systems.
"I personally like Ultra Hold Glue and Ultra Hold Tape because when it breaks down, it's not as bad as the other tapes where they break down really gummy and are harder to remove," she explains. "Because it's a good maintenance in between two to three weeks and if someone wants a more semi-permanent procedure."
Tips to get the strongest hold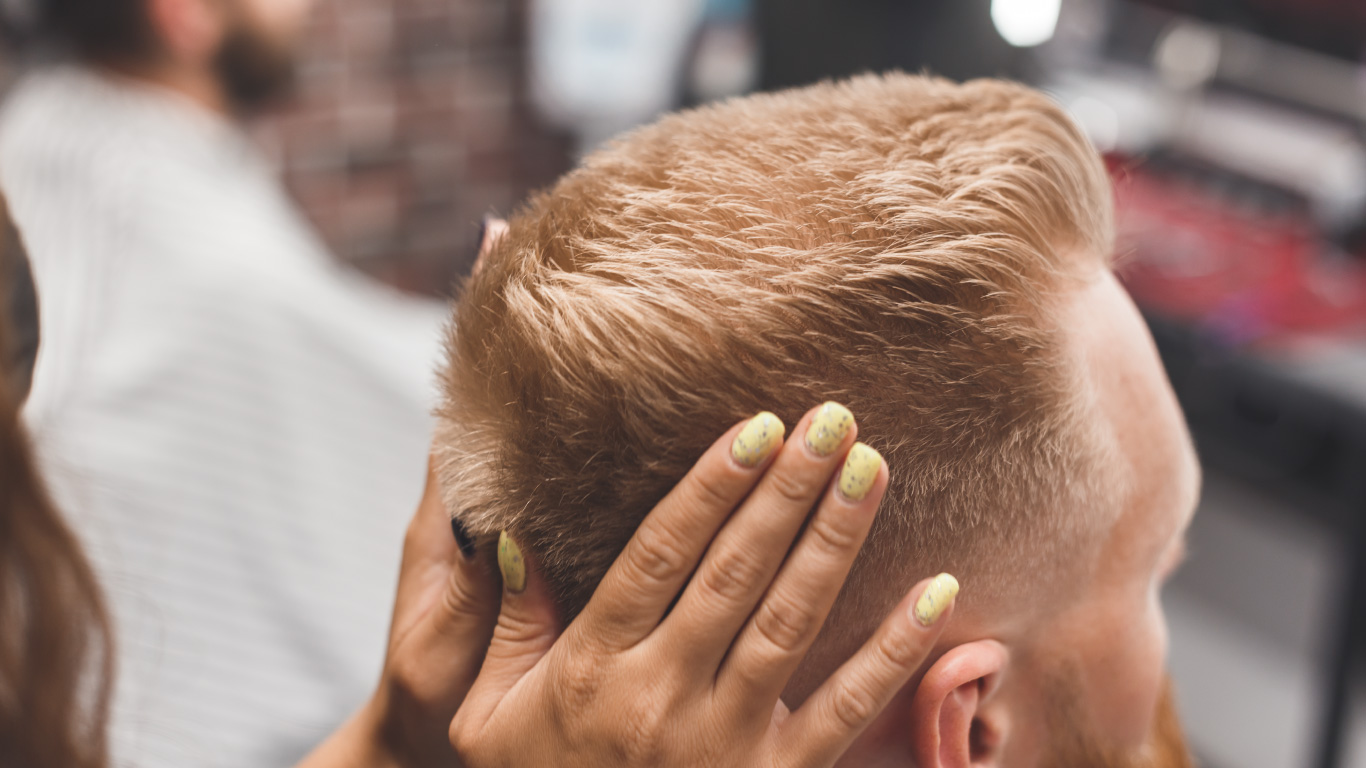 There are other things that can be done to help you achieve the strongest hold possible. As aforementioned, you can use alcohol to clean your scalp and the base. Not everyone follows this step, but it can certainly help make your adhesive have a much stronger bond.
You can also make use of a scalp protector. You apply it on your scalp before applying any adhesive or your system. Its main function is to protect against irritation from oils as well as adhesives. However, it can also help with the adhesion too. "Scalp protectors help protect the scalp from irritation and it will improve the hold as well," Christina adds.
Remember to make sure you wait at least 24-48 hours after installation before getting your hair piece wet. This will ensure your adhesive has the right amount of time to cure and remain secure. If you're planning on attending an event and need to take a shower, make sure to plan your hair system attachment in advance.
Finally, one tip Christina can provide is to make use of a blow dryer to improve the adhesion, particularly with tape.
"You can always use a blow dryer to blow dry around the perimeter where the tape is just to warm up the tape so it gets a little tackier and holds a little better. Apparently, it also applies a lot smoother so you don't get a lot of ripples or bumps in there when you're applying it on your scalp," she said.
--------------------------------------
Interested in learning more about getting started with hair systems? Browse through our website at www.superhairpieces.com (US & International) or superhairpieces.ca (CAN)
Don't forget to tag us at @Superhairpieces and #Superhairpieces on your social media channels to get a shoutout! And make sure to like us on Facebook, follow on Instagram and subscribe to our YouTube channel!