Posted by Superhairpieces on May 20, 2021
Hair systems are a great and highly effective way to conceal your hair loss and boost your beauty and confidence. That said, not everyone wants others to know that they are wearing a wig, toupee or any other hairpiece on their head.
In fact, there are some potential customers who are put off simply because they are worried their friends or loved ones will find out they are wearing a hair system if a brand new unit happens to be found in the mail or if someone other than the customer accidentally picks up a call from a hair system company.
That said, you won't need to worry about this with Superhairpieces. That's because we provide full discretion and confidentiality when we ship orders to our customers!
Our packages don't mention hairpieces!
If you are unable to pick up your order, that's not a problem. You can always place a delivery so that your order gets shipped to you in a matter of days. The best part? Nobody will ever know that you have purchased a hair system if you're not home at the time.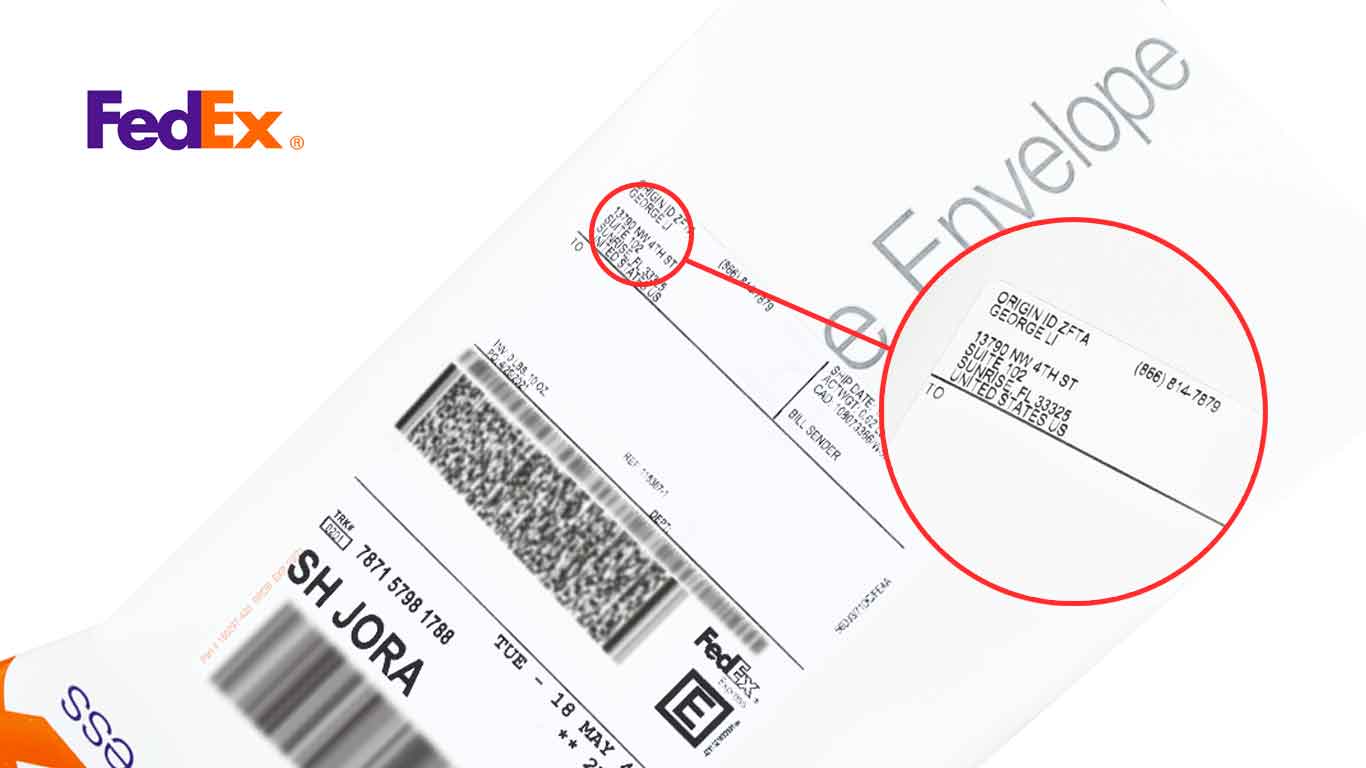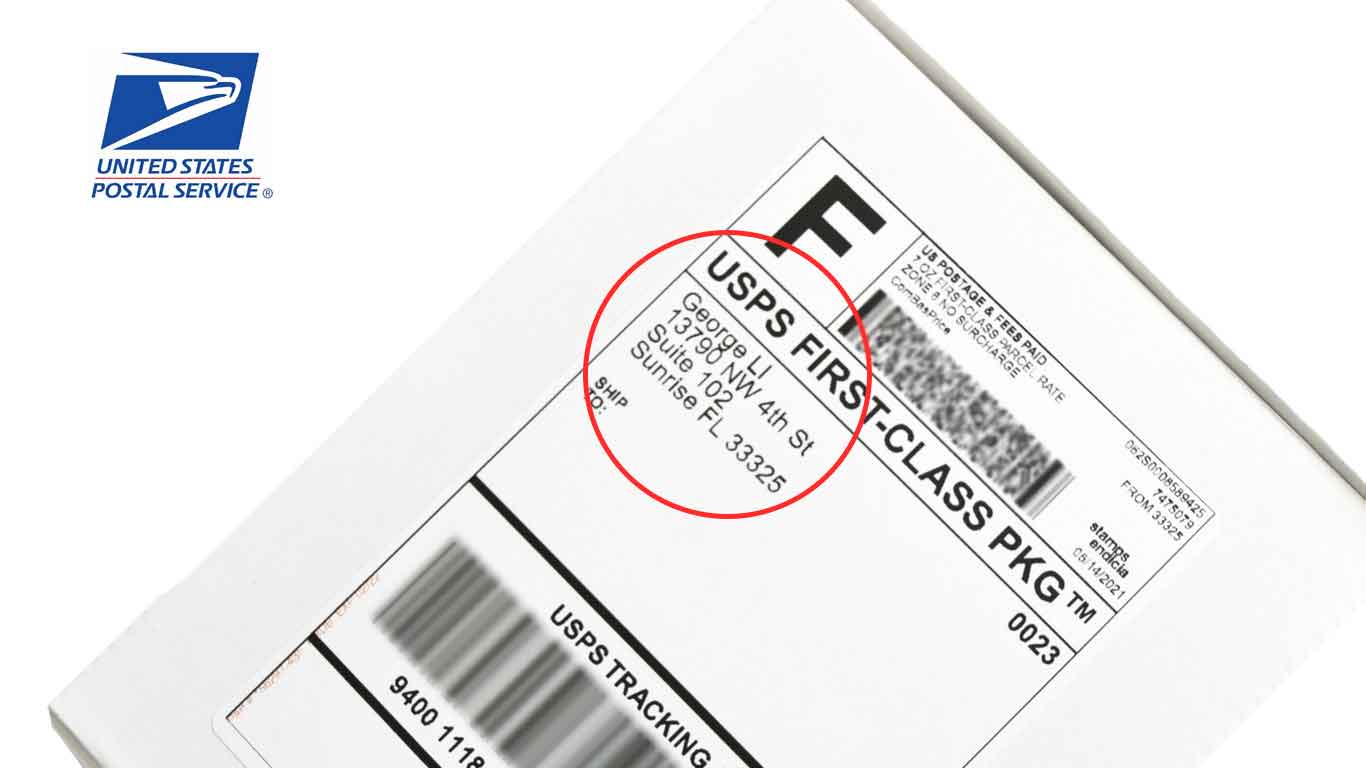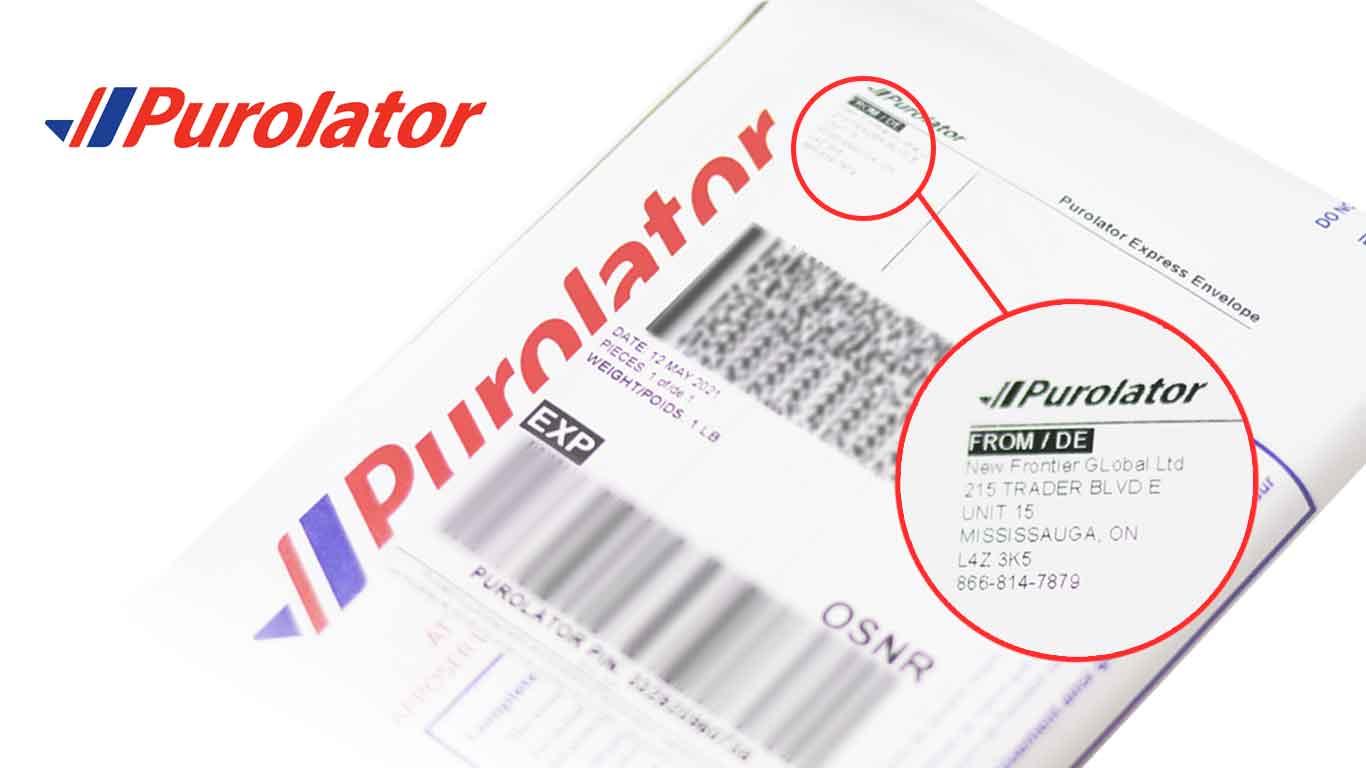 That's because Superhairpieces is not mentioned at all on the packages that we ship out. Instead, our parent company New Frontier Global is mentioned as the sender. With no branding whatsoever on the packages either, you are provided with full discretion!
What's in the package?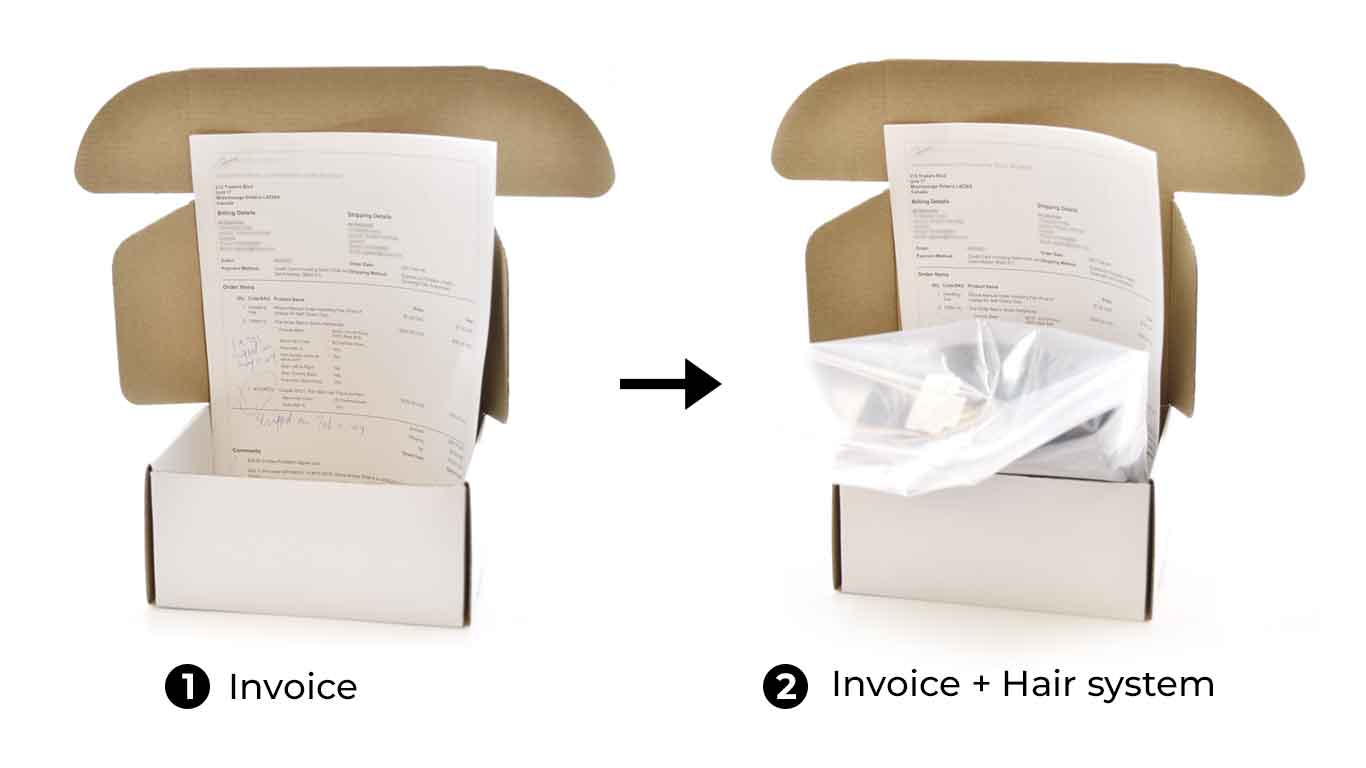 How heavy is a hairpiece package usually?
This depends on the particular order and the size and density of the hair system. However, generally, a men's hairpiece will weigh from 50 grams to 85 grams. For women's hairpieces, it also depends on the size and length, but will usually weigh from 50 grams to 300 grams.
Overall, packages are very lightweight.
How long do deliveries take?
Another way to be sure that your package reaches you when you are expecting it is to know how long the delivery will take.
At Superhairpieces, there are many options for delivery, but in general, once orders are shipped out in the US or Canada, customers can expect to receive them within 1-2 business days. For orders shipped out to the rest of the world, it should generally take 3-5 business days.
We also have same-day delivery options in the Greater Toronto Area while customers in Florida can make use of Uber to get their orders delivered .
Customer service always takes precautions when calling
There might be the rare occasion where we may have to get in touch with you regarding an out-of-stock product or any shipping issues.
However, you can be rest assured that even when we call you, we take the utmost precautions. We do this by always starting off by introducing ourselves as SuperHP in case someone other than the client picks up the call.
Additionally, our caller ID will be displayed as SuperHP on your phone whenever we do call.
Conclusion
At Superhairpieces, we value our customers, their privacy and need for discretion so that they continue benefiting from our various hair systems. If you have any more questions before you place your first order with us, feel free to contact us.
------------------------
If you are interested in learning more, contact one of our Superhairpieces consultants today at 1-866-814-7879 or email us at sales@superhairpieces.com to set up your virtual appointment.
Be sure to subscribe to our email list to ensure you get all the product information you need.
Need further information or want to make a purchase? Browse through our website at Superhairpieces (US & International) or superhairpieces.ca (CAN)
Don't forget tag us at @Superhairpieces and #Superhairpieces on your social media channels to get a shoutout!