Posted by Superhairpieces on Sep 29, 2022
Superhairpieces has long been a pioneer of the hair system industry, and that was further evidenced during the pandemic. As inventory in the hairpiece industry came to a halt due to increased production times and costlier material prices, Superhairpieces was notably the first supplier to regularly fulfill stock and custom hair system orders thanks to the launch of our Basic series.
We also introduced a unique inventory system along with three-month guaranteed delivery for custom orders so that customers not only had their needs fulfilled, but also accurately knew when they would receive their hairpieces. Superhairpieces is now continuing to innovate with the introduction of new men's and women's stock hairpieces!
Extra Large Size Men's Hairpieces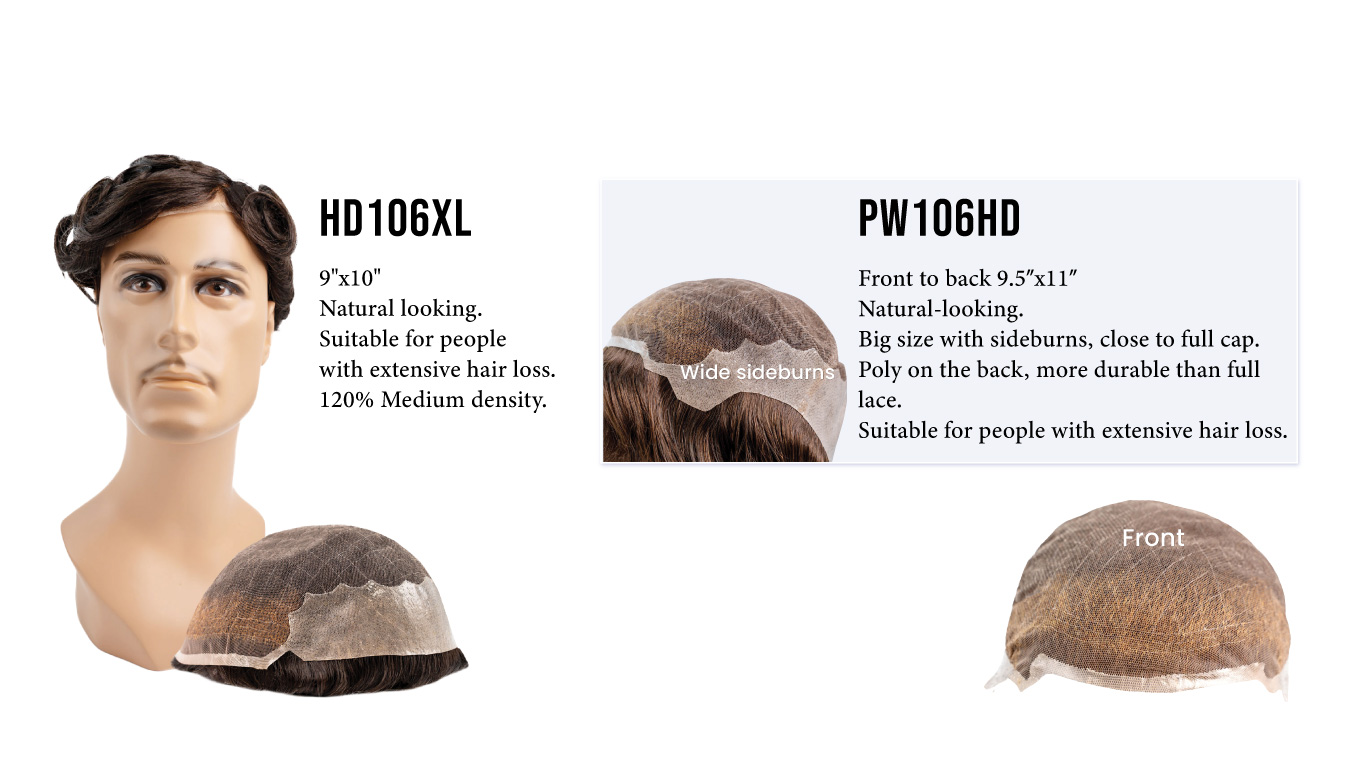 If you prefer larger-sized men's hairpieces, you're in luck! Superhairpieces is introducing the PW106HD partial wig and HD106XL hair system — two members of the 106 series. Just like the stock M106 hair system, both these units come with natural-looking and comfortable French lace material with the addition of poly skin at the back. However, the PW2016, which notably carries sideburns, comes in a size of 10''x11''. The HD106XL, meanwhile, comes in a size of 9''x10'' and carries extra hair density for those who prefer to have more voluminous hair.
New Trends Color Men's Hairpiece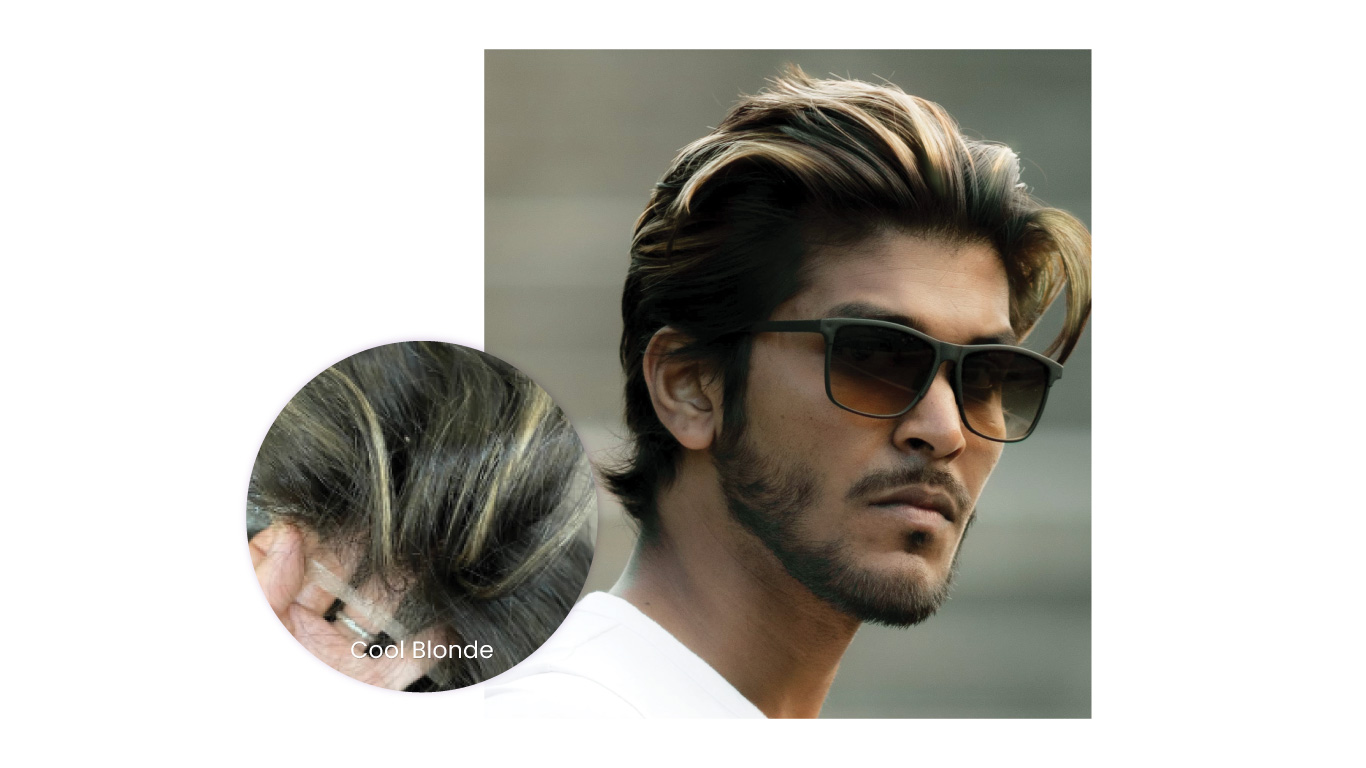 If you're looking to make a fashion statement, you can do just that with this new hairpiece currently in production! The M151CB French lace front poly back hair system is the first men's hairpiece at Superhairpieces to come with highlights, notably in a cool blonde color. Perfect for younger hair system wearers looking to sport a trendy and unique look, this unit is ideal for ambitious hairstyles such as a forward pompadour style with shades of cool blonde.
Many customers also prefer to have bleached knots in the front for a lighter color. With the cool blonde highlights of the M151CB, you can now save time and money from not having to get bleached knots! For further information on these new men's products, you can browse through our website to learn more.
European Hair Women's Wigs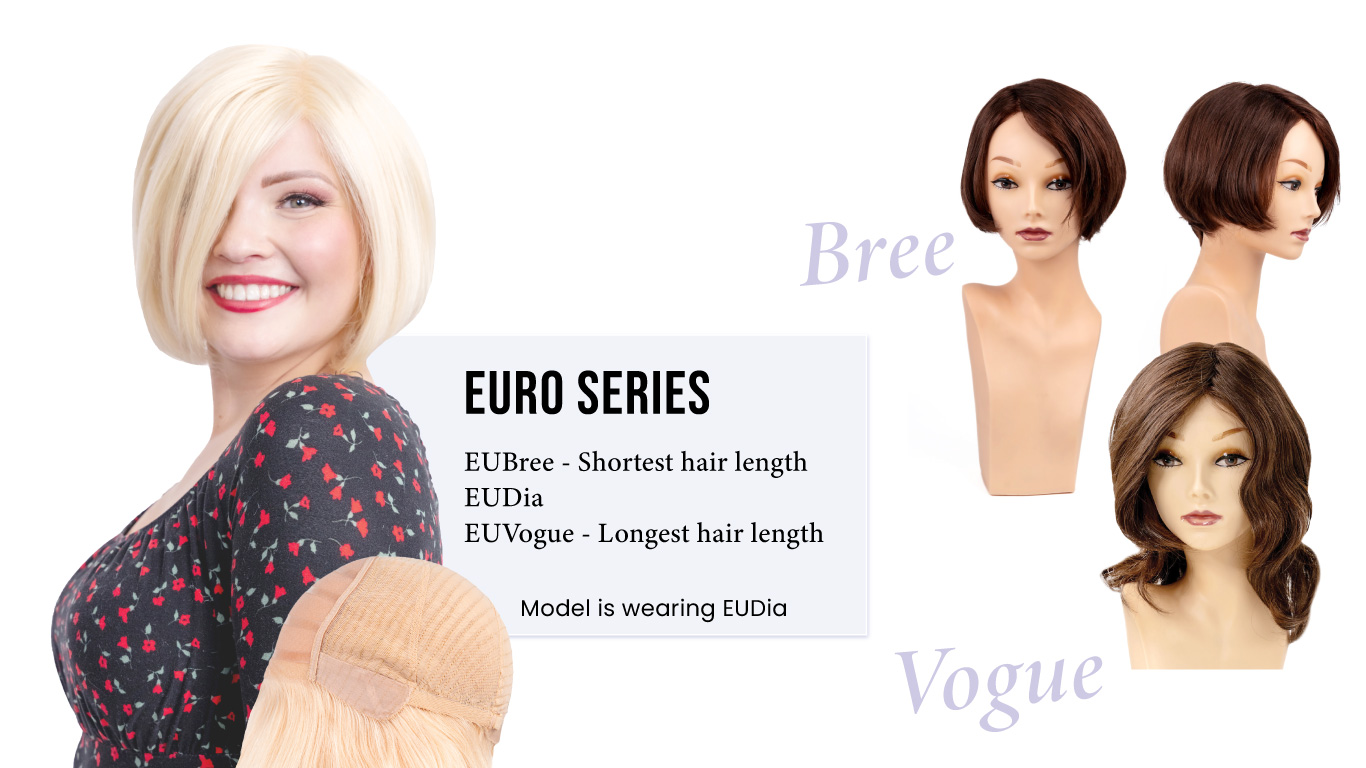 Moving on to our latest women's hairpiece additions, we have quite a few. Starting off, you can now purchase three of our brand new short-length European hair wigs in the Euro Bree, Euro Dia and the Euro Vogue. These three hairpieces all use the same base design as the Adele mono silk top lace front wig. However, if you prefer silky-textured hair, you can opt for one of these three wigs as they all carry beautiful European hair! With slightly differing hair lengths, you have options to choose from if you're one who prefers shorter hair compared to longer.
Hand-made and Machine-made Blend Women's Toppers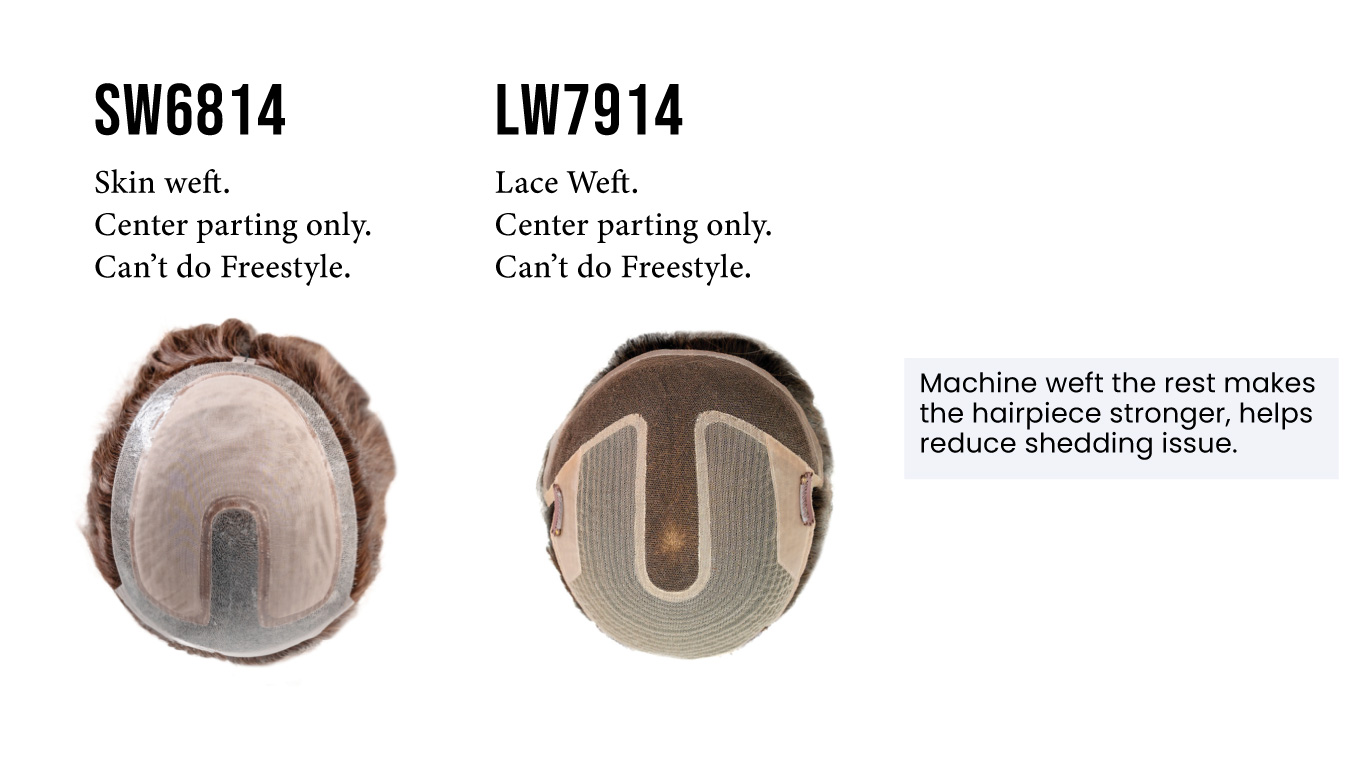 As far as hair toppers are concerned, we have the brand new LW7914 lace hair topper and SW6814 skin weft hair topper. These top pieces are unique as Superhairpieces usually only offers weft back wigs. However, with these two units, customers can now purchase weft back hairpieces that come in the size of a hair topper. Additionally, the LW7914 and SW6814 also utilize a machine weft in the rest of the unit. This contributes to the overall durability of the topper and reduces hair shedding which increases the lifespan of the top piece.
Medium and Long Hair Women's Mono Toppers In All Sizes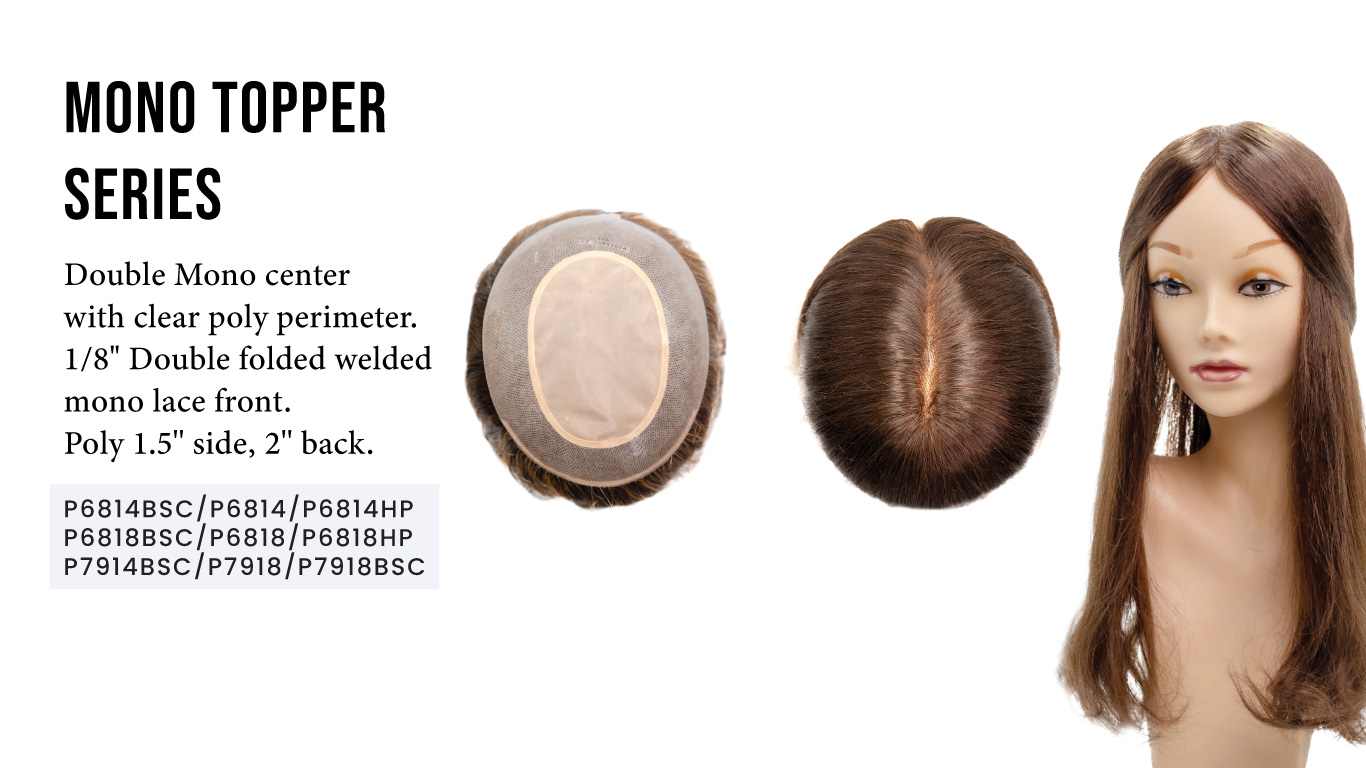 There are a lot more hair toppers for customers to choose from at Superhairpieces. Similar to how our European hair wigs utilize the same design as Adele, we are introducing new hair toppers with the same design as far as the base is concerned. Where they differ is in the hair length, hair type and unit's size. This means a lot more variety and a lot more options for customers to choose from.
As an example, the following top pieces are all designed with a double mono center that comes with a clear poly perimeter along with a doubled folded welded mono lace front:
P6814BSC
P6814
P6814HP
P6818BSC
P6818
P6818HP
P7914BSC
P7918
P7918BSC
Notes: BSC are Basic models which are more affordable versions of the regular models. However, they are produced in a quicker time frame without compromising on overall quality.
HP models come with premium Chinese Remy hair as well as an extra 10% in hair density. Finally, 14 and 18 stand for the length of the hair in these models.
Large Skin Base Women's Toppers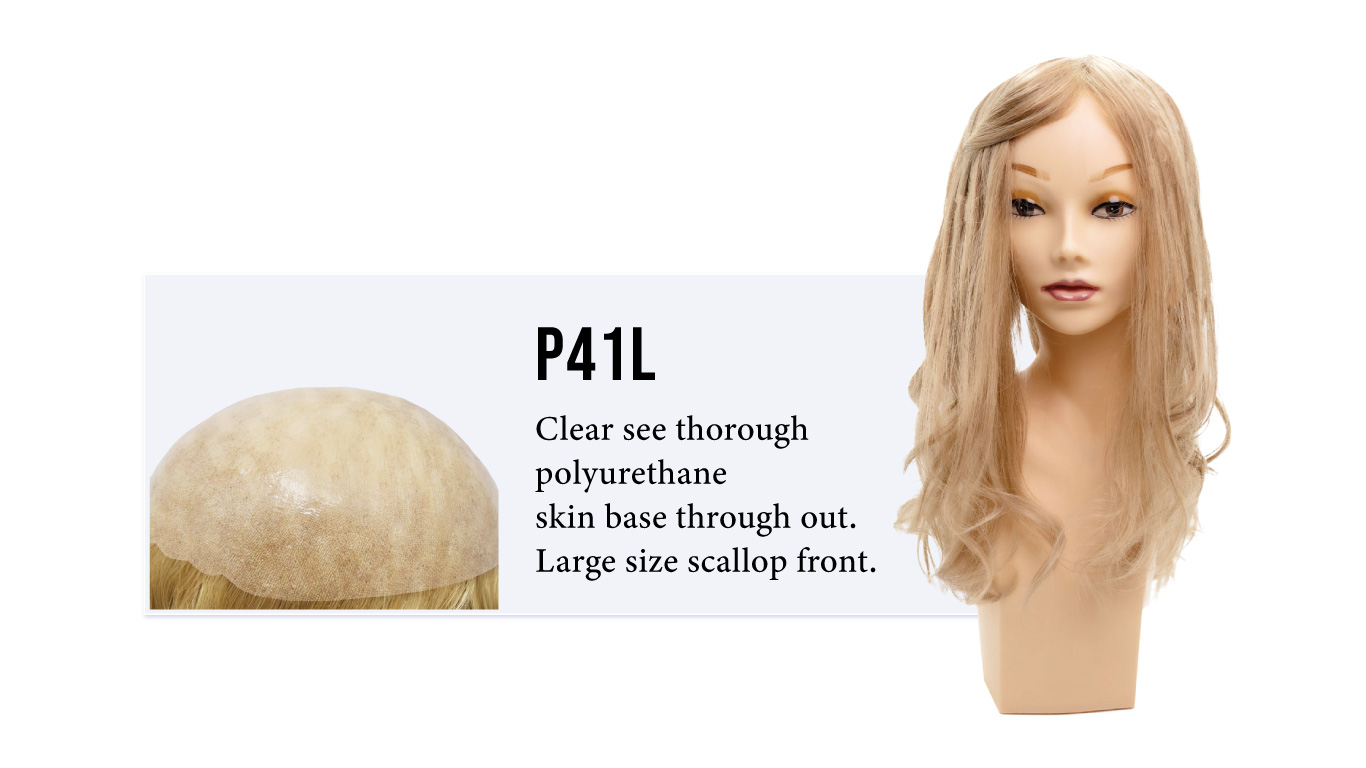 If you require a larger hair topper, we've got you covered as well. The clear see-through poly skin P41L hair topper is now available in various lengths, qualities, and sizes! Regular models come in a size of 8''x10'' while Basic models come in a size of 8''x9.75''. The hair length options include 14'', 16'' and 18'' for both the Basic and Regular models. Again, more variety so you can pick a hair topper that suits your exact needs and preferences!
New Colors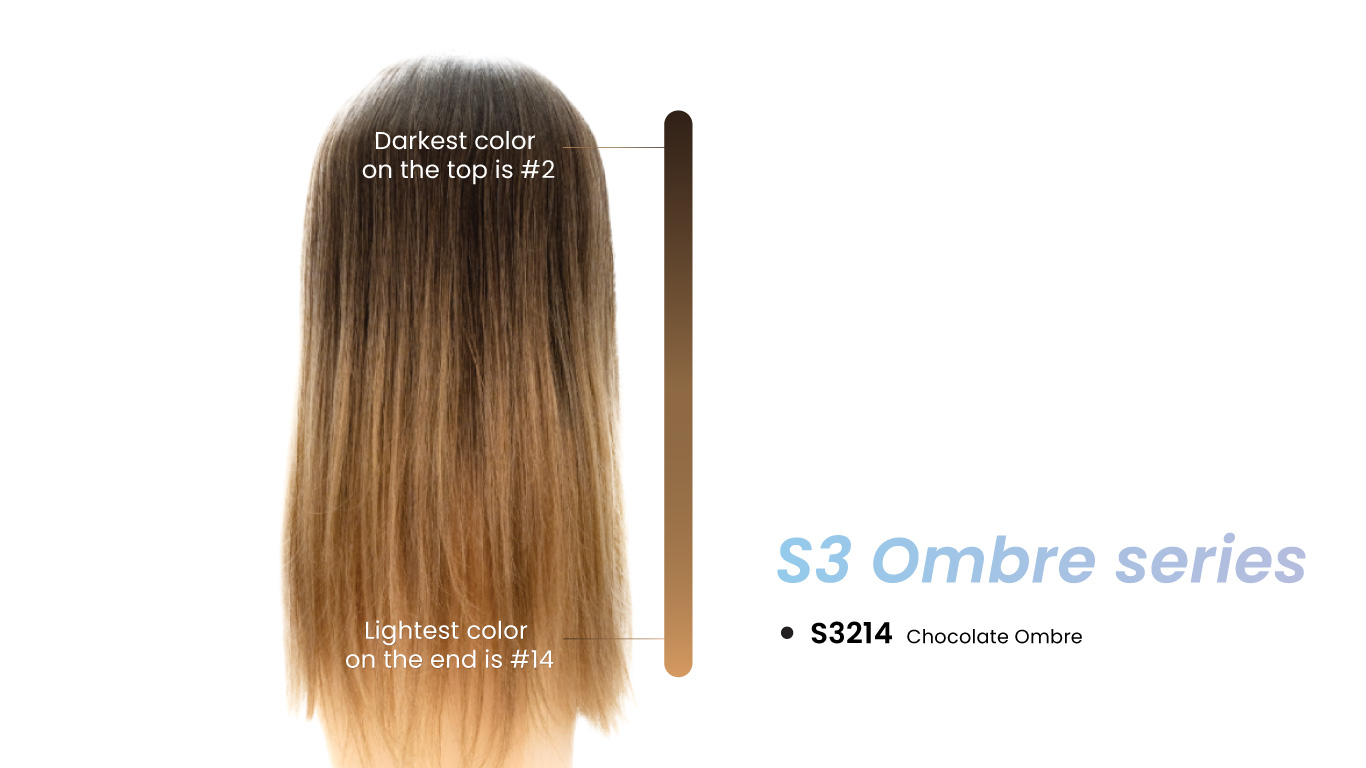 It's not only hairpieces that Superhairpieces is introducing. In addition to the cool blonde of the the M151CB toupee, we have introduced new colors in the S3 Ombre series. These new colors are only available on the EV5714, EV7914, TL6814, P41 and Q18 women's hairpieces as of now.
Superhairpieces will only continue to keep introducing new innovative products and features so that our retail and salon clients only get the best quality hairpieces and have their ever-changing needs fulfilled.
"Superhairpieces not only ensures that their clients receive their much-needed hairpieces on time, with quality assurance, but we also listen to our clients and continuously strive to meet their current and future needs," said Superhairpieces store manager Tara Gerhart.
For more information on our new products and to always remain updated on all the latest news, you can visit our website at www.superhairpieces.com.
-------------------------------------------
Interested in learning more about our hair systems? Browse through our website at www.superhairpieces.com (US & International) or superhairpieces.ca (CAN)
Don't forget to tag us at @Superhairpieces and #Superhairpieces on your social media channels to get a shoutout! And make sure to like us on Facebook, follow on Instagram and subscribe to our YouTube channel!