Posted by Superhairpieces on Feb 07, 2023
Looking great with minimal effort has never been easier. This Valentine's day (and beyond) put your best hair forward with our latest collection of trendy remy human hair toppers that will have you falling deeper in love with yourself.
These high quality human hair toppers are almost invisible as they seamlessly blend in with your natural hair, giving you the extra boost of volume, texture, thickness, length, and style that you've been dreaming of.
Conceal and enhance your patchy hair loss, thinning hair partings, or balding scalp areas with our latest collection of natural looking human hair toppers to perfect your appearance and confidence. The full coverage results won't just blow your mind but also keep you coming back for more.
Here are some of our miracle working newest human hair toppers that are part of our esteemed collection:
P41LBSC14 Skin Base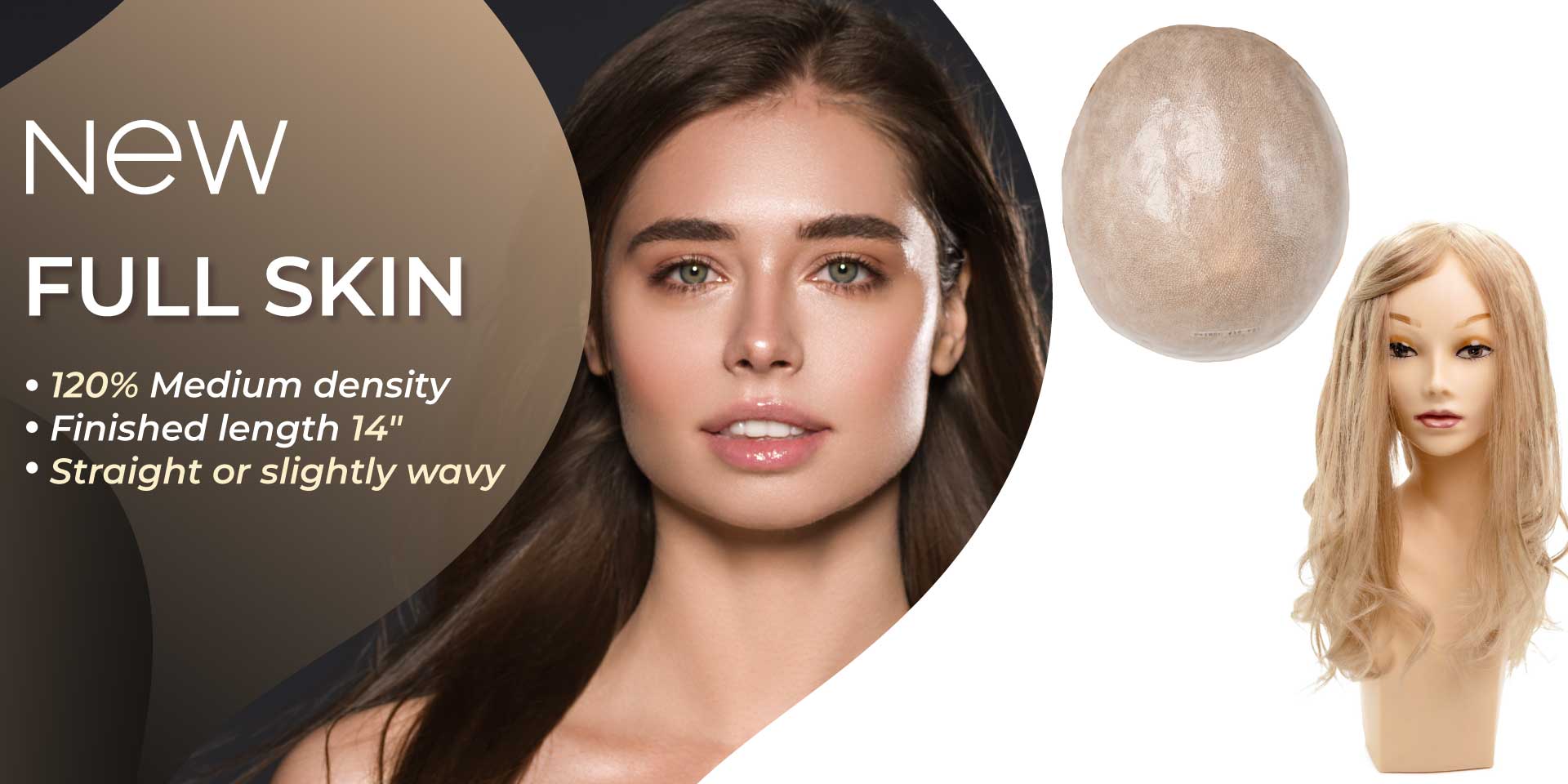 This excellent women's full poly hairpiece is a cut above the rest. It has a clear see-through polyurethane skin base that gives a completely natural look and feel. No one will even know that you have a hair topper attached to your crown.
This unit comes with high quality remy human hair of medium density with a straight or slightly wavy texture. With good durability (4-6 months) and easy attachment options, this 14"/14 inch hair topper is a great choice.
This skin base hair topper for women can be styled with ease and even cut down to match the size you prefer. Need we say more?
P8914BSC - Extra Large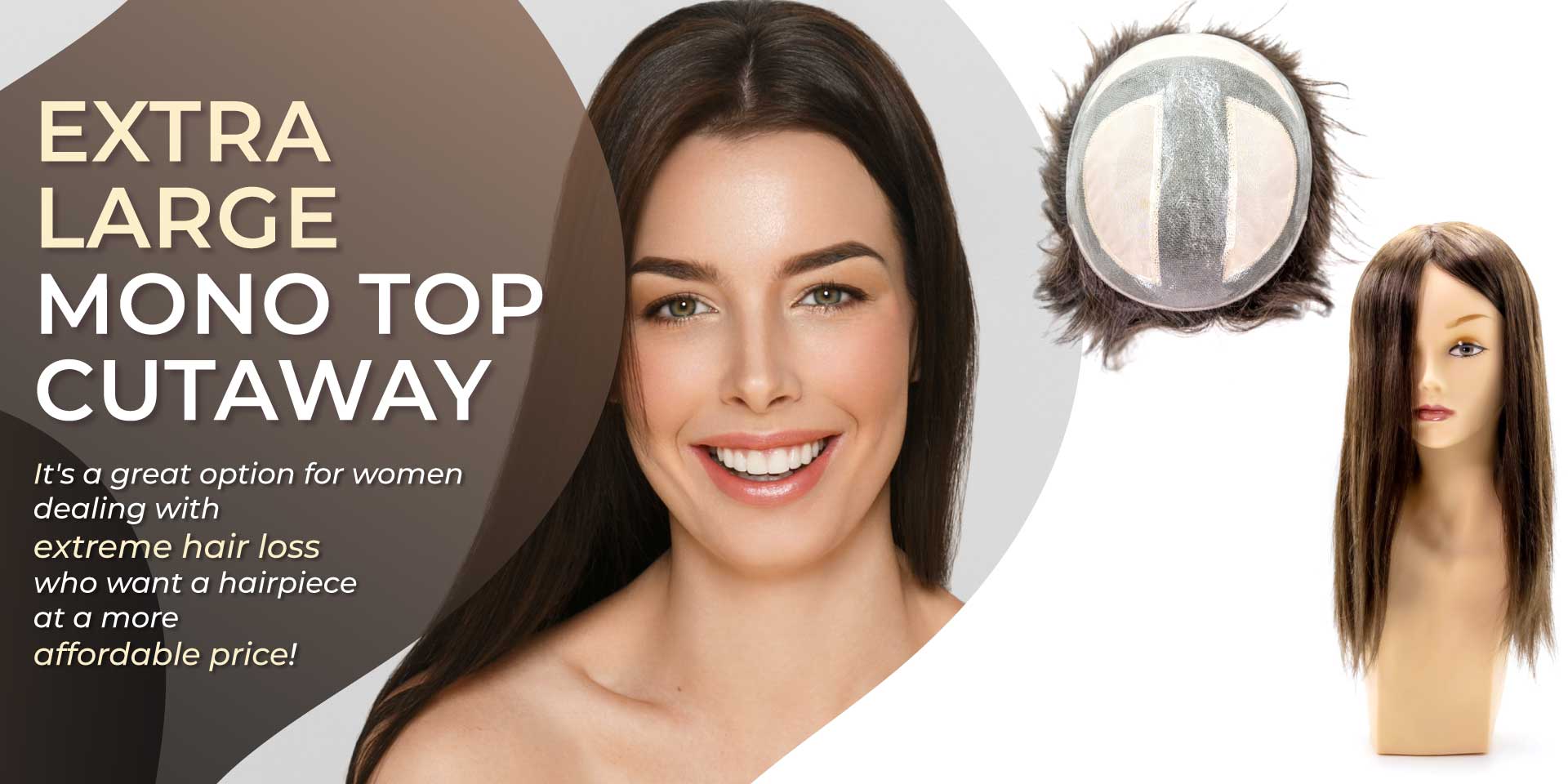 If you are someone who is suffering from tremendous hair loss but doesn't want to go over budget on a hairpiece, check out this hair topper and you will be amazed. This unit gives you the benefit of an extra large sized double monofilament base with poly material, at a much more affordable price!
Made from 14"/14 inch high quality Indian remy human hair, this hair topper is just what you need to cover a large area of hair loss. You can also adjust the size of this hair topper according to your preference.
Skin Weft 6814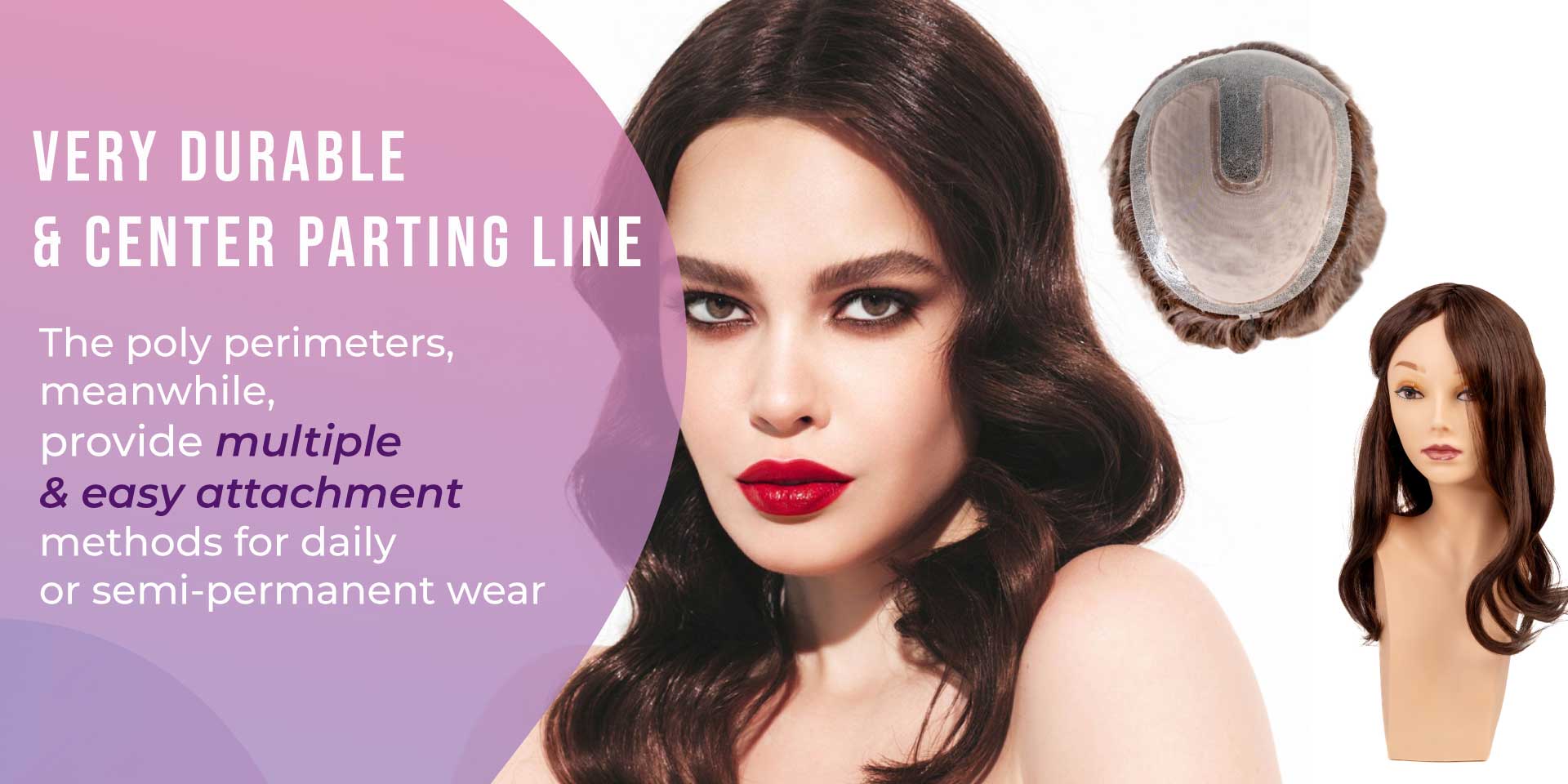 If durability is your priority then you should definitely try out this skin weft human hair topper. It is made with high quality remy hair and comes in a combination of 1'' poly perimeter along with a center parting line.
The inner monofilament silk layer rests on the remaining area that is covered by machine weft . This combination contributes to the top piece being very comfortable to wear and provides long lasting usage. The poly perimeter, meanwhile, allows for multiple methods of easy attachment for daily or semi-permanent wear.
P6814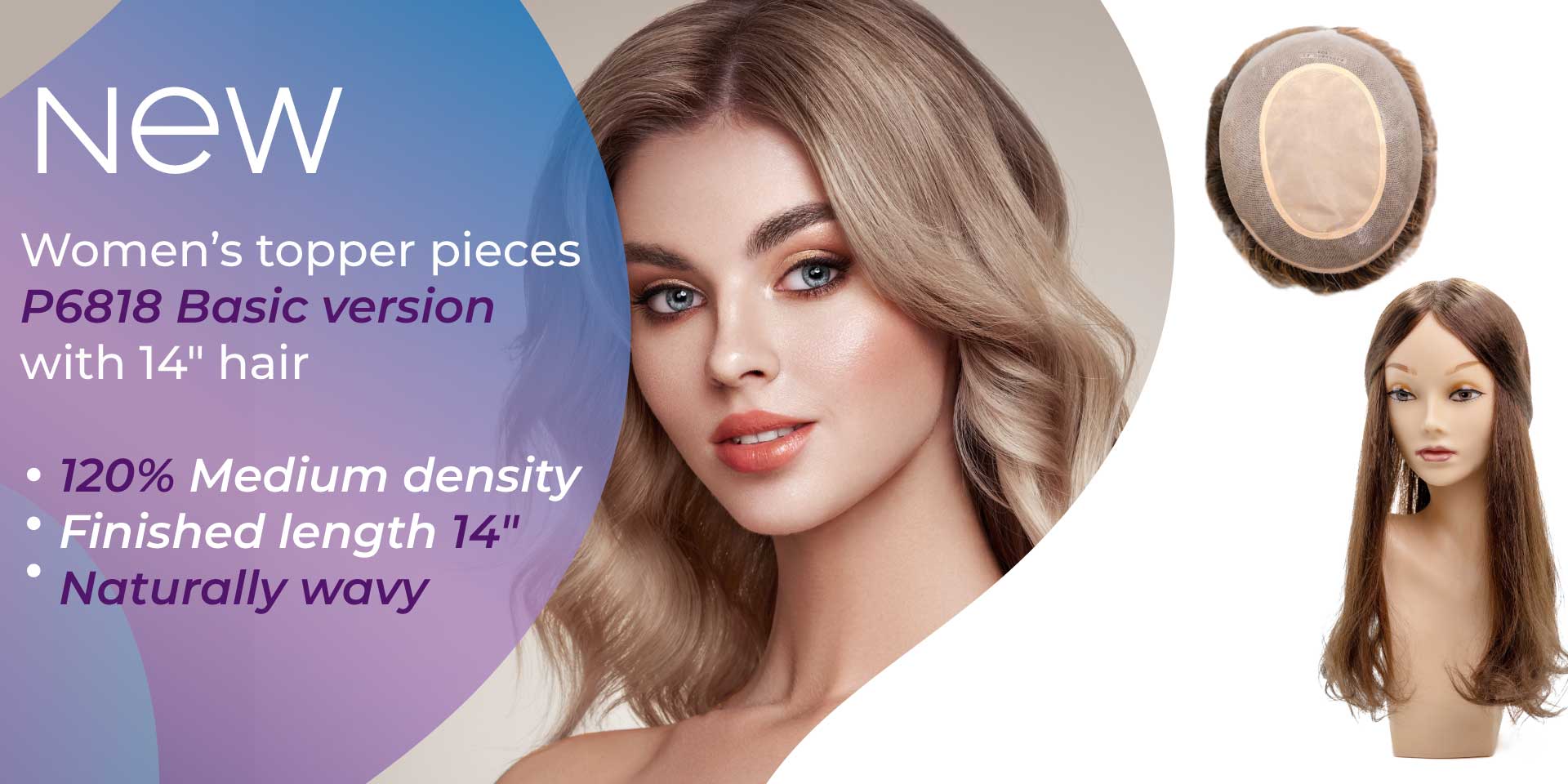 Flaunt this hair topper with the sass that comes naturally to you. Its double folded welded mono lace front invisible hairline has got you covered (quite literally)!
This women's topper piece comes with 14"/14 inch long high quality Remy Indian human hair that has a naturally wavy texture. 3 different attachment methods can be used depending on your needs and preferences. The topper's durable and comfortable design allows you to make the most of it.
What are you waiting for?
All our hair toppers come in different lengths, textures, sizes, volumes, grade qualities, and densities. Women are swearing by Superhairpieces human hair toppers to add a quick-fix to their thinning hair issues that wigs or hair extensions can't help with. Use them in different ways to strategically mask your trouble areas.