Posted by Superhairpieces on Apr 30, 2019
What does "one length, no layers" mean?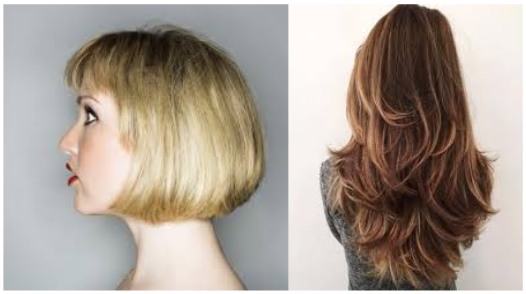 Here's a question the custom order team faces all the time.
"What is the difference between having layers, and making my system one length, no layers?"
Well the answer to this determines what the final product will look like. To make it real simple to understand; one way makes your system look like it has a "bob" or straight cut style, while the other of course makes it look very layered.
Now let's get into depth about the real difference. When someone asks if they can have their system with one length with layers, it's like comparing apples to strawberries, (same food group but they look different). It really does not make sense to a custom order agent.
When we create a system using one length it typically means there are no layers. Which actually means there are different lengths of hair on the system. The top of the system where the crown area is will have the longest length of hair, this will be used to make the finished length. Then shorter lengths of hair are added underneath to create that one length, no layered look, as it gets closer to the nape area of the system. In summary, if the top layer length is the overall length, then it's one length, no layer.
One length, no layers "bob" style or "straight-cut" look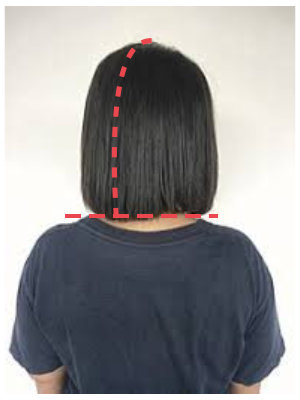 With layered hair, it actually uses the same length of hair throughout the system. For example for a 14" hair system with layers, the length of hair used at the crown is the same length of hair used at the nape. There are no shorter lengths on the system, but this actually gives it that layered look. Thus, the finished length of a system that uses layers will actually be longer than the 14" of hair being used.
Layered 14"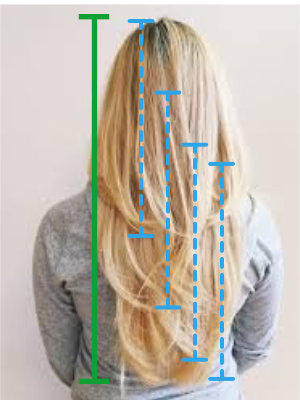 To summarize all this: when creating a custom order or even just inquiring about whether our stock systems are layered or not. The term "one length, no layers" means that it will look like a bob or straight cut using different lengths of hair, and layers means that it uses the one length of hair throughout the system giving it a layered look.
If you start asking whether or not you can have one length with layers, the agent will automatically assume you mean 14" of hair is being used throughout the system (the layered look). But if you indicate you want one length NO layers, the agent will automatically assume, you want a straight or bob cut look, and requires different lengths to achieve this look.
Check out more blogs at www.superhairpieces.com and become your own expert!
For more women's wigs and top hair pieces (US & International clients) & www.superhairpieces.ca/women/ (Canadian clients)