Posted by Superhairpieces on Nov 17, 2021
Did you just order a hair system and realize you look better with a different hair color? Or maybe you've worn your regular men's toupee for a few weeks but noticed that the color of the hair is fading? Your best option might be to dye or color your hair system and this blog post will explain how to do just that.
Things to keep in mind
Before we get started on the entire process, there are some things we should point out. If you have purchased a men's hair system from Superhairpieces, you should know that all purchases are considered final sale once they have been cut, colored or styled.
We also do not recommend dyeing the hair system if this is your first time. Instead, it is better to go to a professional salon or hair replacement system center with experience in working with hair systems. This is because small mistakes done by someone inexperienced can result in the base changing color for example which is not ideal even if you do manage to color the hair correctly.
If you have a toupee that uses synthetic hair, it is not advised to try dyeing it. This is because the fibers that synthetic hair are made out of don't have the natural pigments that allow it to be colored. While Superhairpieces only sells human hair toupees, some systems can come with synthetic grey hair which is evenly distributed throughout the hair. You can still color these systems, but only the human hair will end up getting colored.
If you are dyeing your hair system, it is a best practice to always dye a lighter color into a darker color. Attempting to color your hair lighter is not only difficult, but not recommended as hair dyes are meant to add more color, not to lighten or remove the existing color of your natural hair or hair system. With all that said, let's proceed to the supplies you will need for this process.
What supplies will you need to dye your hair system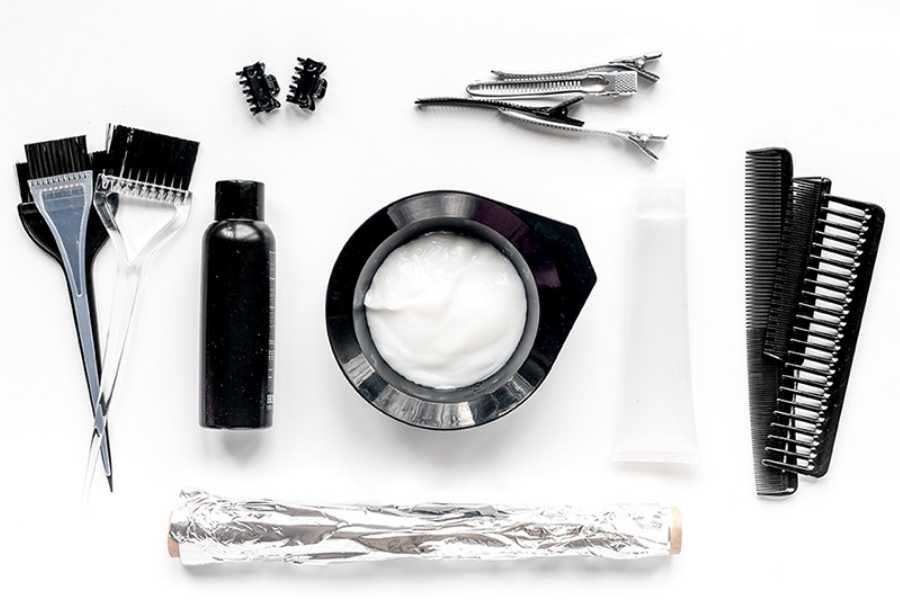 You will need the following supplies to get started:
Aluminum foil
Gloves
Toothed comb
Hair dye in the color of your choice
Metal comb or brush
Dyeing or coloring your hair system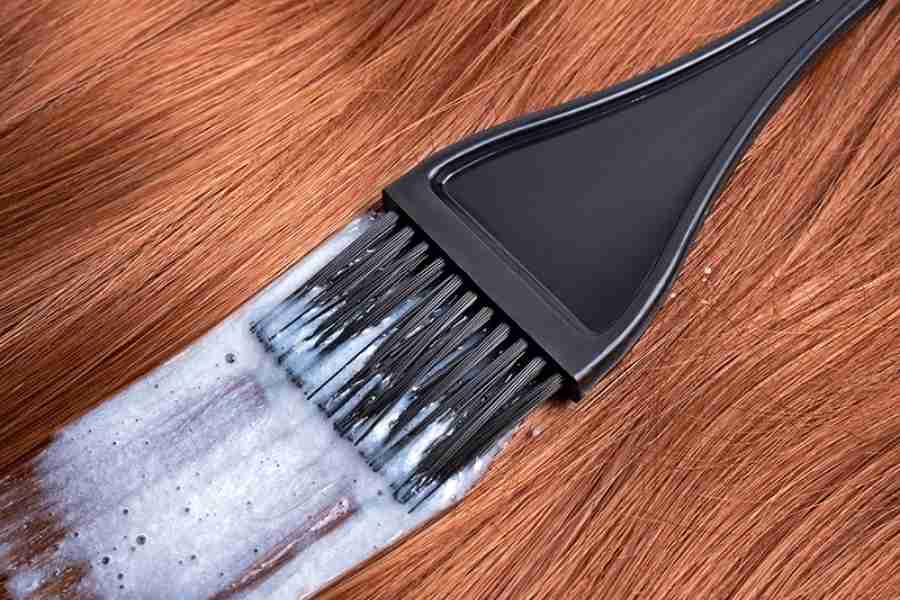 Make sure that you are in a well-lit room not only to see the hair system properly, but to judge the colors more accurately. It's also recommended to wash your hair system and dry it before you get started with the dyeing process.


Mold the aluminum foil in the shape of the styrofoam head and place it on top. Place your hair system securely on the aluminum-covered styrofoam head and gently comb or brush through the hair to make sure it is securely in place.


Now it's time to mix your dye. Whatever color you are choosing, it's best to choose one that is a few shades lighter than your desired final result as hair may take up color a lot more easily.


Put your gloves on and start applying the dye onto the hair using your metal comb or brush. Work the dye into the hair from the top and make your way to the bottom. Remember to only apply the dye on the hair and not the base.


Wait for the hair to take the color in. The time taken for this can vary depending on the dye. Check the box of the dye to know the exact time you will need to wait.


Once the dye has done its work, it's time to rinse your hair system. Remove it from the styrofoam head and rinse it under lukewarm water in the shower or sink. Make sure that the base is facing upwards so the water runs through it. This is so that the dye doesn't mix and stain the base.


Pat the hairpiece dry with a towel and then leave it out to air dry on a wig stand or mannequin head. It's not necessary, but we recommend applying leave-in conditioner to keep your hair hydrated, soft and shiny. Make sure to avoid any silicone-based conditioners, however, as the oily film can loosen the knots in your hair system and lead to hair shedding.
And there you have it. Following these seven steps is all it takes to get your hair system splashed with a new hair color. We hope you have great results!
------------------------
Interested in learning more about men's hair systems? Browse through our website at www.superhairpieces.com (US & International) or https://superhairpieces.ca/ (CAN)