Posted by Superhairpieces on Aug 11, 2022
Superhairpieces has officially launched its new podcast Hairs To You! Hosted by our store manager Tara, Hairs To You will look to destigmatize hair loss one topic at a time. Solutions, treatments and misconceptions about hair loss and the hair replacement industry will be explored in each episode. Additionally, guests ranging from psychologists to hair system specialists to hair transplant surgeons and more will all be featuring as well.
Our first-ever guest is Nicole Budani, a kinesiologist with an athletic therapy background who has worked with both surgical and non-surgical hair replacement. Among the many topics she discusses in the first episode is alopecia.
Alopecia has been a major topic this year, especially with what happened at the Oscars with Will Smith, Chris Rock and Jada Pinkett-Smith. However, there has also been a lot of misinformation regarding the topic. In this blog, we will recap Budani's remarks on alopecia, what it is exactly, the different types of alopecia, what the general misconceptions are and much more!
If you prefer, you can also listen to the full episode below:
Can you introduce yourself to our listeners?
Nicole Budani: Well, I've been in this industry for about eight years. I've worked both surgical and nonsurgical, so that kind of gives me a very wide perspective on different types of hair loss. My background, I'm a kinesiologist with an athletic therapy background, which can be kind of weird being in hair, but there's a lot of correspondence with modalities for hair loss, with that. So it's really interesting how I kind of fell into this. I also have been consulting for surgical surgeries for many years as well prior to working in hair loss.
What is alopecia exactly and what are the misconceptions?
Nicole Budani: Yeah, so alopecia is basically the word for hair loss, okay? Yeah. A lot of people are always like, 'oh, I was diagnosed with alopecia,' but there's many, many different types of alopecia out there. The most common is androgenic alopecia. Androgenic alopecia is like genetic hair loss -- what you typically see with most men where the hair loss starts at the front or the crown, and then kind of moves together.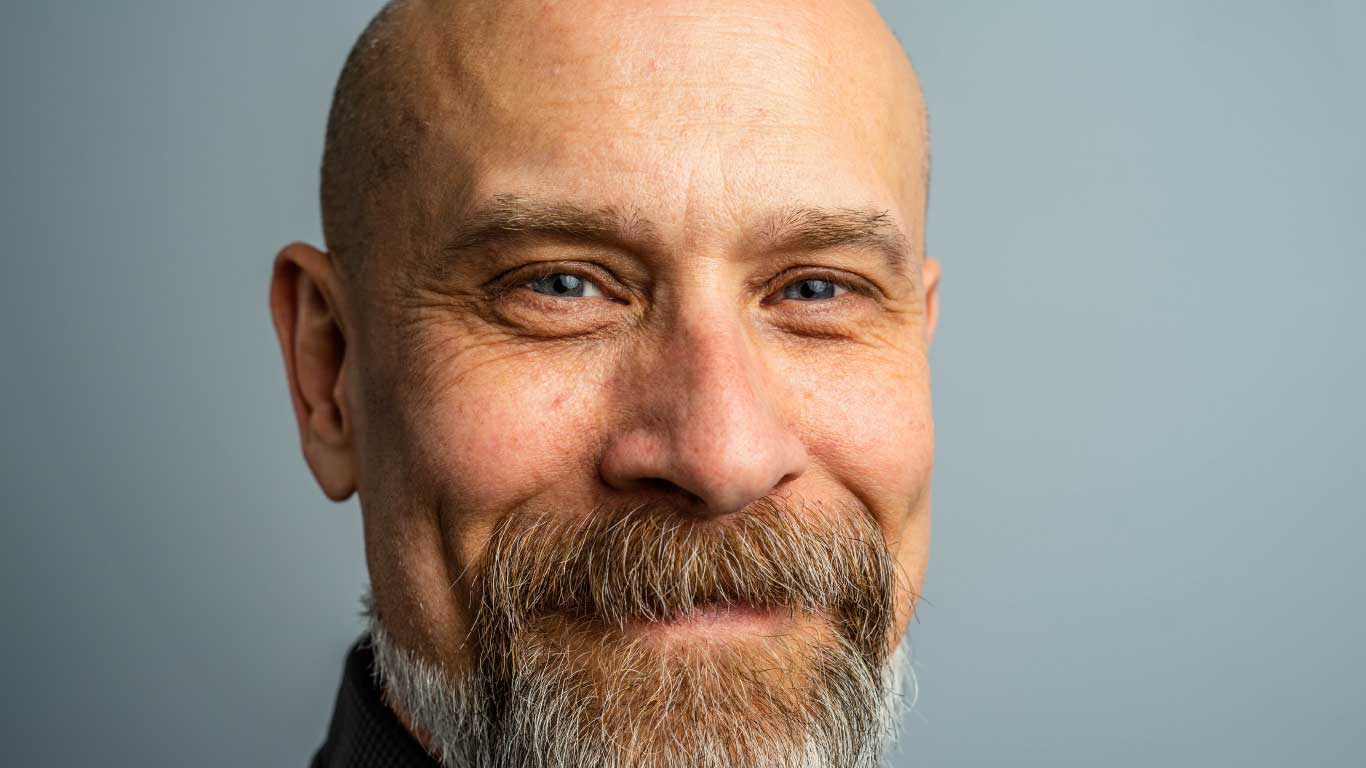 There's also other types of hair loss that women as well as men experience. Women do have androgenic alopecia, but generally, you have a lot of hormonal aspects that are kind of interspersed into that.
There's also things like alopecia areata, where you have hair loss where it's actually coin-shaped alopecia. This is actually because of stress a lot of the times. There's alopecia like telogen effluvium where you have sudden hair loss that occurs.
Another really common one that you see is traction alopecia with a lot of women, specifically African-American women who have their hair in very tight braids. And it basically is like alopecia where the hair gets pulled out. So if you can imagine, there's so many different types. And then on top of that, there's also things like scarring alopecia, which is a little bit more complex. And a lot of times, you really should be seeing a doctor in regards to that kind of hair loss. But in the end, again, it basically causes hair loss in unusual places sometimes like just at the front, like frontal fibrosing alopecia, or even just on the crown. I think it's called central centrifugal cicatricial alopecia (CCCA). So like you can go on and on about different types of alopecia and each kind of have special things about them.
What is the most common form of alopecia?
Nicole Budani: Definitely androgenic alopecia. I'd probably say like 95% of people out there that have hair loss have androgenic alopecia. So essentially, if you have the genetics for hair loss and it can be both on mother and father's side. This is a really big misconception. Everybody always says this. "Oh, it's always on my mom's side." No, it can be on both sides. But if you do have hair loss on one side or the other side, you can genetically inherit that and have hair loss.
And the other thing that is really unusual these days is we lose hair a lot earlier, I think, than some of our predecessors. Yeah. So for some reason, and it could be just stress, it could just be our lifestyles, I don't truly know. But somebody who's father lost his hair at 40 could start losing their hair at 20. And again, it could be a combination of genetic factors or it could also be environmental factors. But one of the big things is it's not your fault with that!
Does hard or soft water play a role in hair loss?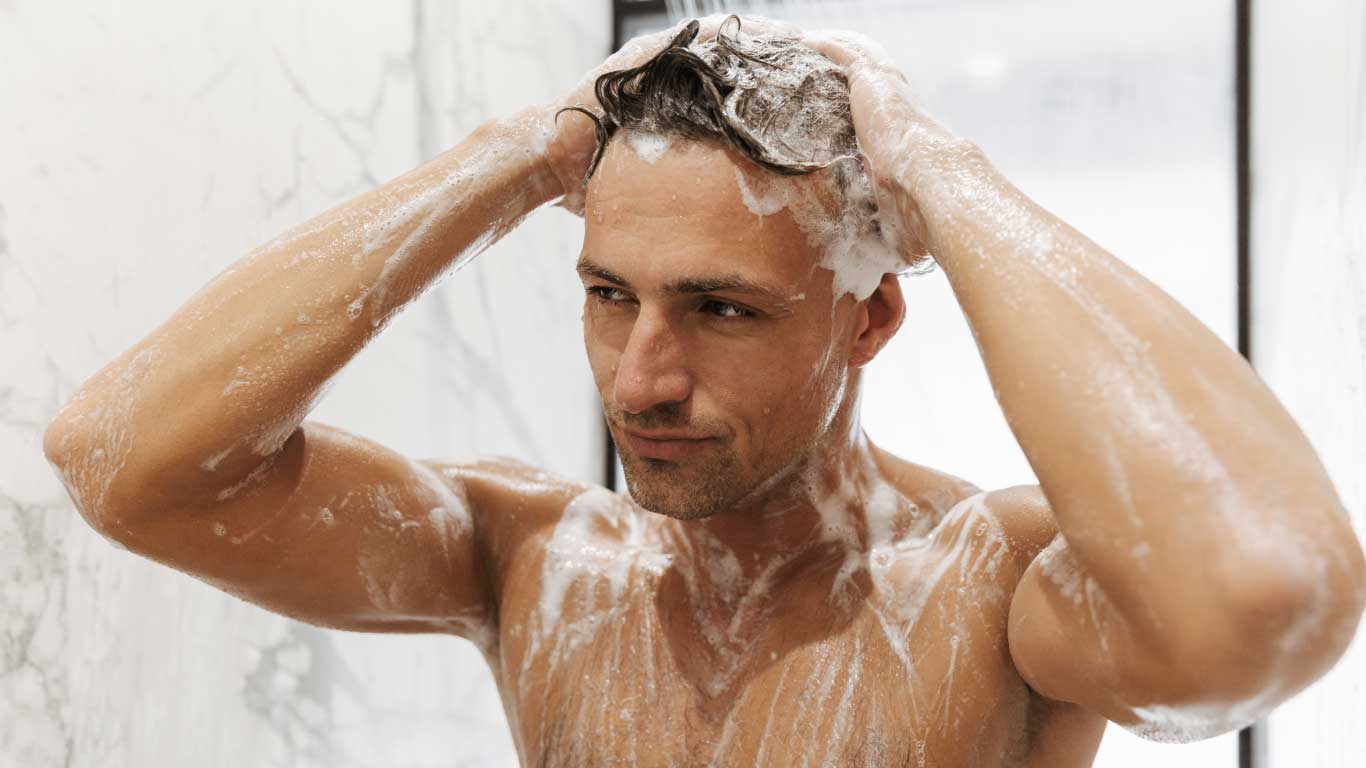 Nicole Budani: That is one of the most common things I hear all the time. Water doesn't play into the hair loss factor at all. It may change the way the hair feels, yes. Because you know, hard versus soft water, but it does not change the fact that you have hair loss.
Is there a way to delay or avoid getting androgenic alopecia?
Nicole Budani: So to avoid getting it altogether is a big no. If you genetically are going to lose your hair, you're gonna lose your hair. It's just a matter of time. However, you can fight it and you can fight it in a way that allows you to have hair for a longer period. You have to be early on because if you let it go and the follicles die, basically, you can't get them back.
And even if you think about hair transplants -- you pull hair from the back and the side of the head and it gets moved. It doesn't grow back. So if you're going to try to keep your hair alive, the hair has to be there. I kind of make a comment about you can't grow a third eye. You can't grow a follicle from nothing, but you can heal what is existing. So there are things like laser light therapy, PRP. There's things like medications like Rogaine, though Rogaine, it's not necessarily fully about prevention in the long term. But it can help slightly. And then there's also things like DHT blockers such as finasteride, propecia, dutasteride. You can go on and on with those kinds. Those are also helpful in prevention, keeping in mind, there's side effects and such with things like that. But each option has its positives and negatives.
-----
Stay tuned! In the next blog, Budani will go into more detail about the methods to combat hair loss such as rogaine, laser light therapy and PRP.
------------------------------------------
Interested in learning more about getting started with hair systems? Browse through our website at www.superhairpieces.com (US & International) or superhairpieces.ca (CAN)
Don't forget to tag us at @Superhairpieces and #Superhairpieces on your social media channels to get a shoutout! And make sure to like us on Facebook, follow on Instagram and subscribe to our YouTube channel!