Posted by Superhairpieces on Oct 11, 2022
The 2022 FIFA World Cup is almost here, and for once, it's taking place in the winter! But as we all know, it's taking place in Qatar, which means if you're planning on heading over to catch a game or two, you will have to be prepared for the heat and humidity. And if you're wearing a hair system, you will have to be even more so prepared. So with that said, this blog will be providing you with all the hairpiece travel and maintenance tips you will need for the festivities in Qatar.
What is the weather like in Qatar during the World Cup?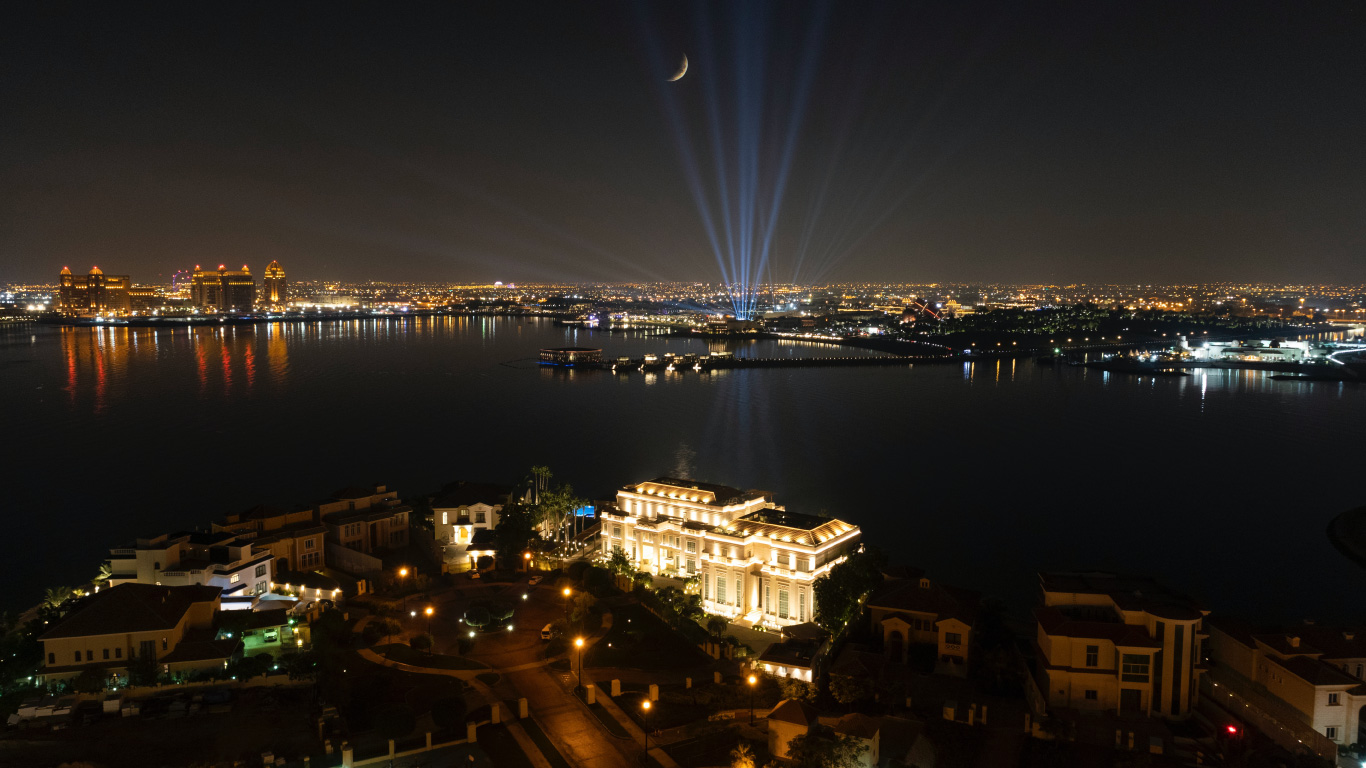 The main reason the FIFA World Cup 2022 is taking place in the winter as opposed to the traditional summer months is because of the high temperatures in Qatar. The summer months in Qatar can reach as high as 40°C (104°F) while even average temperatures in November and December are at 26°C (78.8°F) and 21°C (69.8°F) respectively. That is why this year's edition of the World Cup will be taking place from November 21 to December 18.
But it's not just the high temperatures you will need to worry about, but also the humidity. In fact, December is the most humid month on average for Qatar with an average humidity of 71%. That means you can expect hot and sticky air in your surroundings. To help combat these conditions, each of Qatar's football stadiums are fully air-conditioned while most of them also come with retractable roofs to improve cooling. But that can only help when you're at the game. What if you want to explore areas like Doha and walk around? You will need to take some precautions, especially with a hair system on your head.
You might be wondering why it's important to take care of your hair system in a humid climate. That's because too much humidity can result in your hair becoming frizzy, sticky, poofy and unmanageable as a whole. It can also change the texture of your hair. "Humid [climates] make your hair texture change," says Superhairpieces stylist Christina. "It weighs down your hair and your hair feels limp and flat."
Even if you're in the shade, you can't escape that sticky feeling. Hats or caps may help with protection from the sun, but with the humidity, can increase the heat on your scalp. Not to mention the fact that excess humidity can also affect the bond of your hairpiece by loosening up the hold. "Humidity will affect the glue or adhesive for sure. Humidity is basically like you're sweating because you're hot," adds Christina.
Tips for wearing and maintaining a hairpiece in humid climates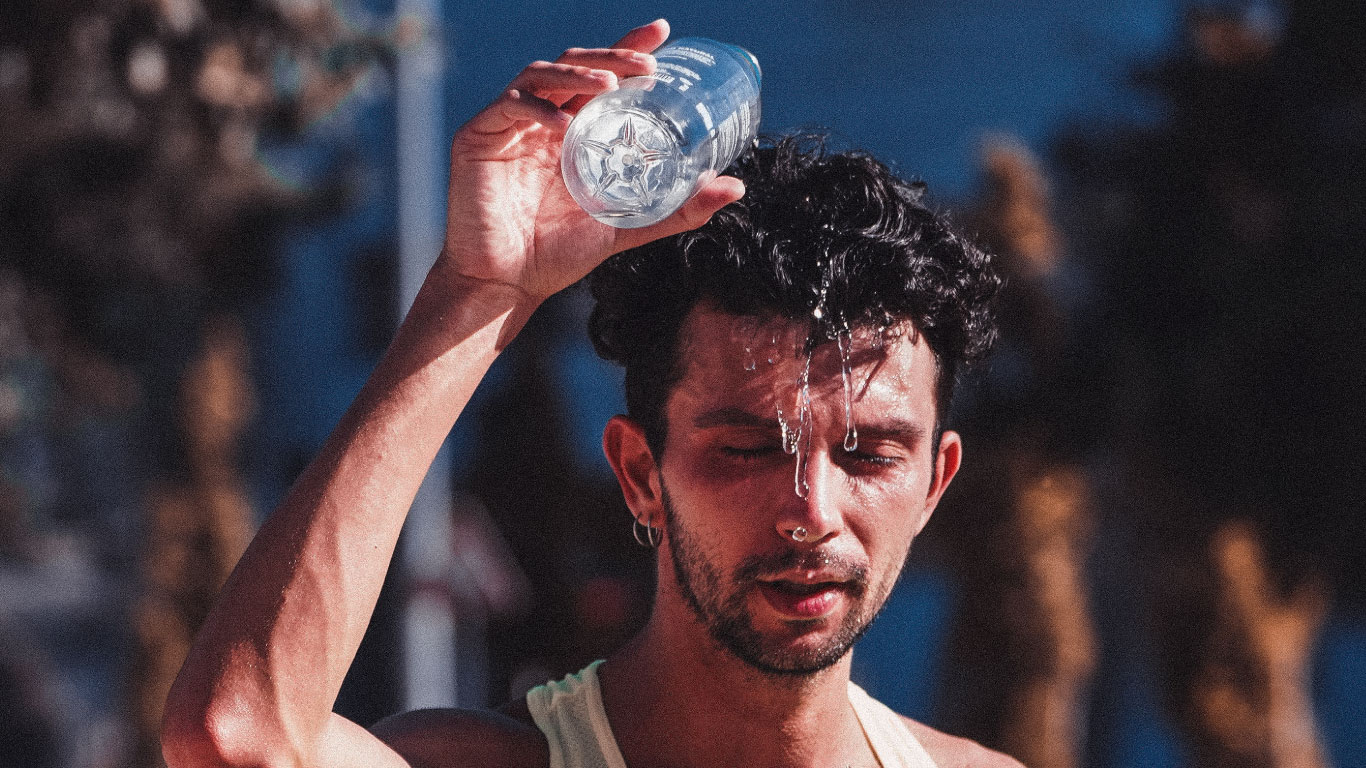 In Qatar, you will mostly be exposed to air conditioning whether it's in the stadium, your transport, or your hotel room. And so, before heading out, you should make sure your hair system is correctly attached and ready for the climate when you're not in an air-conditioned space.
If you've just attached your hair system for the first time, you should avoid getting it wet for at least 24 hours so as to allow your bond to properly cure. This also means you should avoid going out in the humid air because as mentioned, humidity can affect your hairpiece's bond. We recommend using Ghost Bond Glue as it is specifically designed to combat perspiration and high humidity while providing a super strong hold.
If you've done everything correctly from prepping your scalp to attaching it properly and giving your bond the appropriate time to cure, you should have no problems even if you're walking outside. But again, everyone is different. Some have oilier skin, some sweat more than others and some have a different tolerance for heat and humidity. It's also hard to predict what can happen to one's hair replacement system. It could lift or the adhesive could break down, loosening your hair system's hold. Don't panic if this is the case. You can always make adjustments.
"Once you get to a cooler area, I would try to fix things, make adjustments," says Christina. "The only way to get rid of gunk or whatever is to make sure it's dry. Humidity makes everything more damp. It'll break down the adhesive so if you're in a cooler area after being outside, make sure to adjust anything you need to if it's out of place.
"Even if there's a residue, I tell clients to use a q-tip and rubbing alcohol. Because rubbing alcohol doesn't really lift up the system because it's not oil-based. Using a q-tip dipped in alcohol will clean the perimeter of gunk and build-up."
Key to all this is making sure you're well-stocked. There's no guarantee you'll find these hair system supplies in Qatar while ordering online may not get to you on time with how busy things will be in the gulf state. Not to mention the fact that you may not find a salon or stylist who is experienced enough to help you with hair replacement installations or maintenance either. That is why you should bring enough adhesive, solvent and all the other supplies you would usually use for your hair system. Remember to check if you can bring them on your flight as well because many glues and solvents are flammable and may not be allowed in your carry-on or checked baggage.
All that aside, here are some general tips to deal with humidity and protect your hair:
Use less heat styling products - Try and reduce your use of heat styling products like straighteners, blow dryers or curlers as the heat can potentially weaken and damage your hair. Use a cold setting if you absolutely have to use them.


Make sure your hair remains moisturized - Even with the humidity causing your hair to be sticky and greasy, it's recommended to keep your hair moisturized. This might seem counter-intuitive, but the reason your hair can look and feel sticky is because humidity pulls a lot of our hair's moisture. That is why it's important to use moisturizing wig shampoos and conditioners so that your hair remains hydrated and makes up for the loss in moisture.


Leave-in conditioners are your friend - Leave-in conditioners are great for many reasons, and one of them is battling frizzy hair due to humidity. Opt for a leave-in conditioner that is specifically designed to combat frizz so that your hair remains looking healthy and shiny even when you're roaming on the streets.


Don't stay out in the sun for too long - The UV rays of the sun can cause your hair system to oxidize which results in the hair color fading.


What types of hair systems should you be wearing?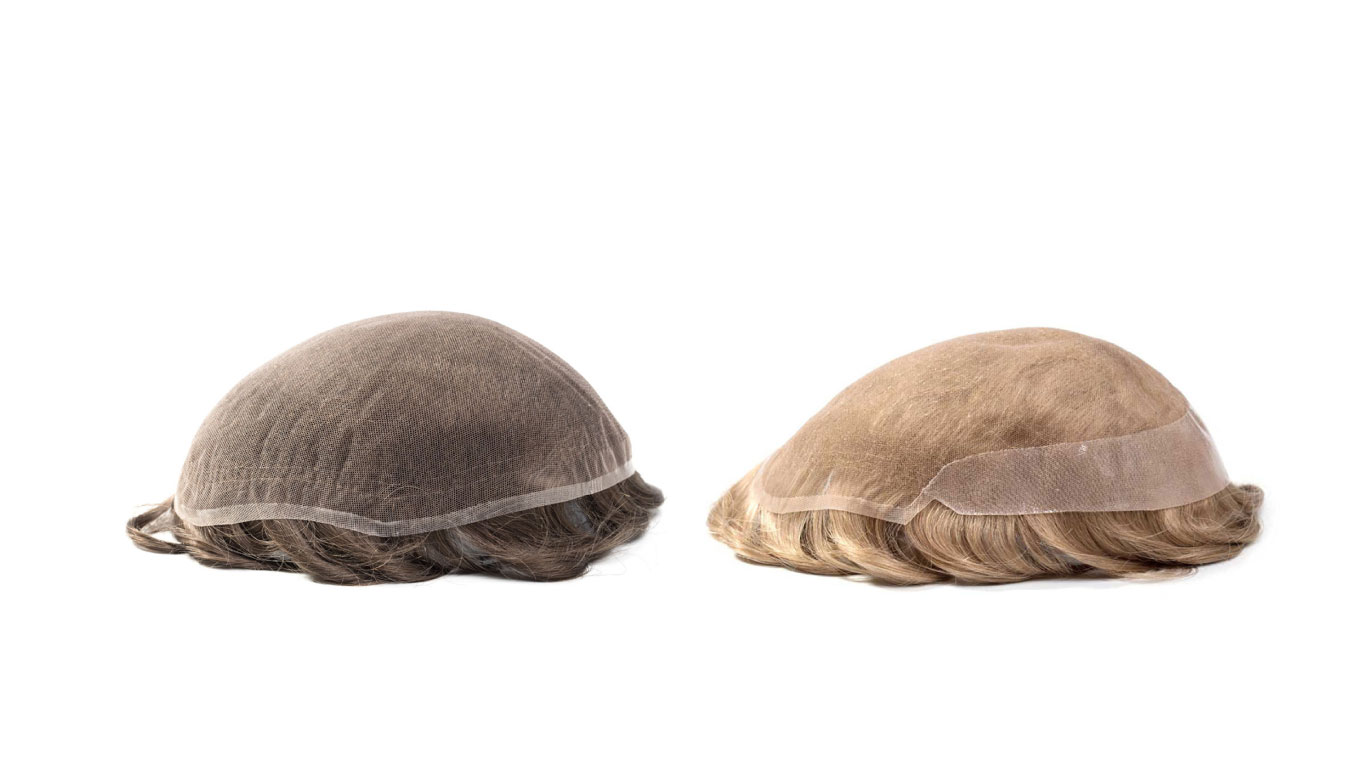 As aforementioned, provided you are very careful and have followed the right steps as far as installation and maintenance is concerned, it shouldn't matter which hair system you're wearing. With that said, there are certain base types that are better equipped for heat and humidity such as the more breathable lace systems.
"As long as you have some lace, it doesn't matter whether you are using a lace with a poly skin perimeter or a monofilament lace - you should be fine," adds Christina.
With that said, look to avoid wearing thicker poly skin systems as they are not as breathable and could potentially cause your scalp to heat up.
General tips for Qatar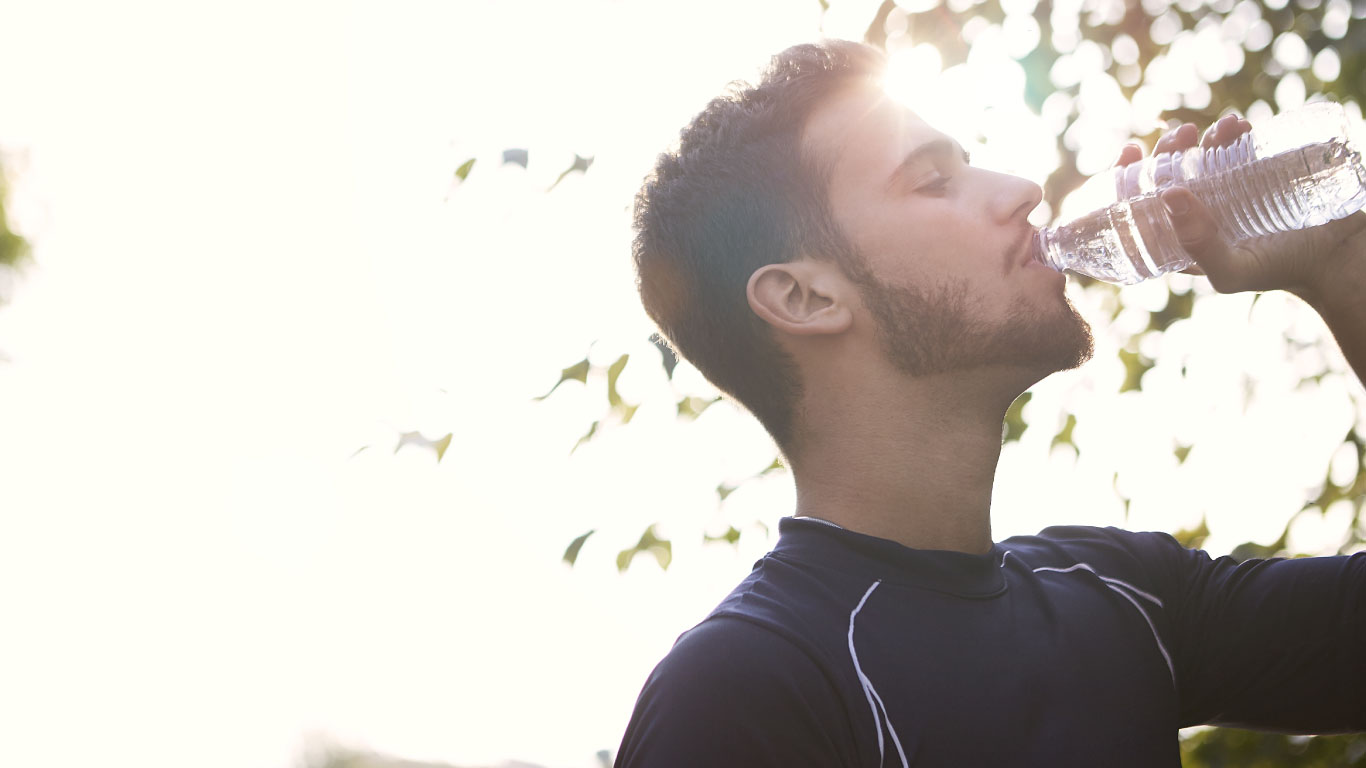 Hair aside, you need to also worry about other things in Qatar such as staying cool and hydrated. And so, here are some general tips so you can survive the heat and humidity of Qatar while you're there for the Football World Cup:
Stay hydrated. Bring water bottles with you and also make use of public water fountains.


Wearing light and sun-proof clothing to protect yourself from the harsh UV rays of the sun. Try to avoid darker colors like black as they absorb more heat than colors such as white.


Bring or purchase a pair of sandals. Nobody wants to get hot and sticky, and that's especially the case with your feet.


Protect your skin by wearing and reapplying sunscreen whenever you're exposed to the sun or its rays.


Make sure you know all the rules, laws and customs before traveling to Qatar. Qatar is a stricter World Cup host location than other recent countries, so it's important to know what you can bring as well as what you can wear and do in public.


Other than that, enjoy the FIFA World Cup and flaunt your beautiful hair while doing so!
--------------------------------------
Interested in learning more about hair systems? Browse through our website at www.superhairpieces.com (US & International) or superhairpieces.ca (CAN)
Don't forget to tag us at @Superhairpieces and #Superhairpieces on your social media channels to get a shoutout! And make sure to like us on Facebook, follow on Instagram and subscribe to our YouTube channel!