Posted by Superhairpieces on Nov 16, 2022
Winter is about to hit full swing. The cold winds are already settling in and for some, the snowy blizzards have already started. But what does this mean if you're wearing a hairpiece, especially when it comes to the hold of your wig tape or liquid adhesive?
While hot or humid weather is a bane for hair replacement system wearers as it can melt and weaken the bond, cold weather is actually a boon in many ways. With that said, there's still always the risk of your adhesive not staying fully attached or getting the hold you desire. So, in this blog, we'll look at why winter is good for adhesives along with three of the best adhesives to use for your men's toupee or wig during the cold season.
Why is cold weather good for your adhesive's hold?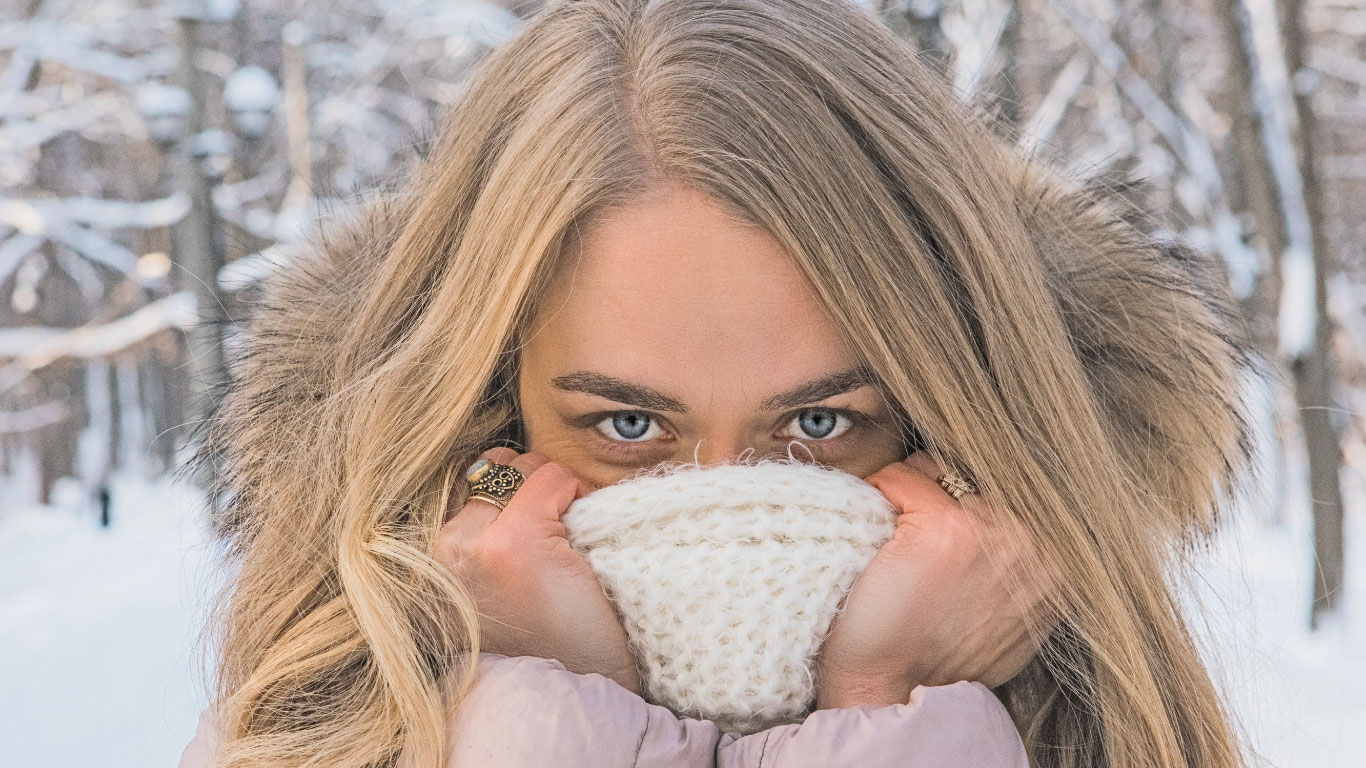 When it's hot and humid, the temperatures are high and the air is warmer which causes us to heat up and sweat. If you're wearing a men's hairpiece, the adhesive also starts to melt as a result and this can affect the bond of your non-surgical hair replacement system. While it should ideally cure and go back to normal once your body returns to its regular temperature, it's still a risk as it's not fully secure.
As you can imagine, the cold weather doesn't present this problem as much. For one, there is a lack of humidity in the air as well as low and cold temperatures, particularly if you're in a northern part of the world or in an area where it snows frequently. That means you will sweat and perspire much less than you usually would if you were at the beachside. Of course, if you're working out or playing a winter sport, there's always a chance of you sweating. But as a whole, you will be perspiring much less during the winter season and as a result, your adhesive's hold should be very secure for the most part.
In fact, it makes the winter season an ideal time to hop on to the world of hair systems if you aren't wearing one already or are considering it. Consider booking an online consultation to speak to our specialists who will look into your hair loss issues and recommend an ideal unit for your needs!
Hairpiece adhesives to wear during winter months
Whether you're already wearing a toupee or are planning to soon during the winter, it's likely that you're interested in learning what the best adhesives to wear during this season are. So with that said, here are three adhesives Superhairpieces recommends.
3. KP Pro Bond II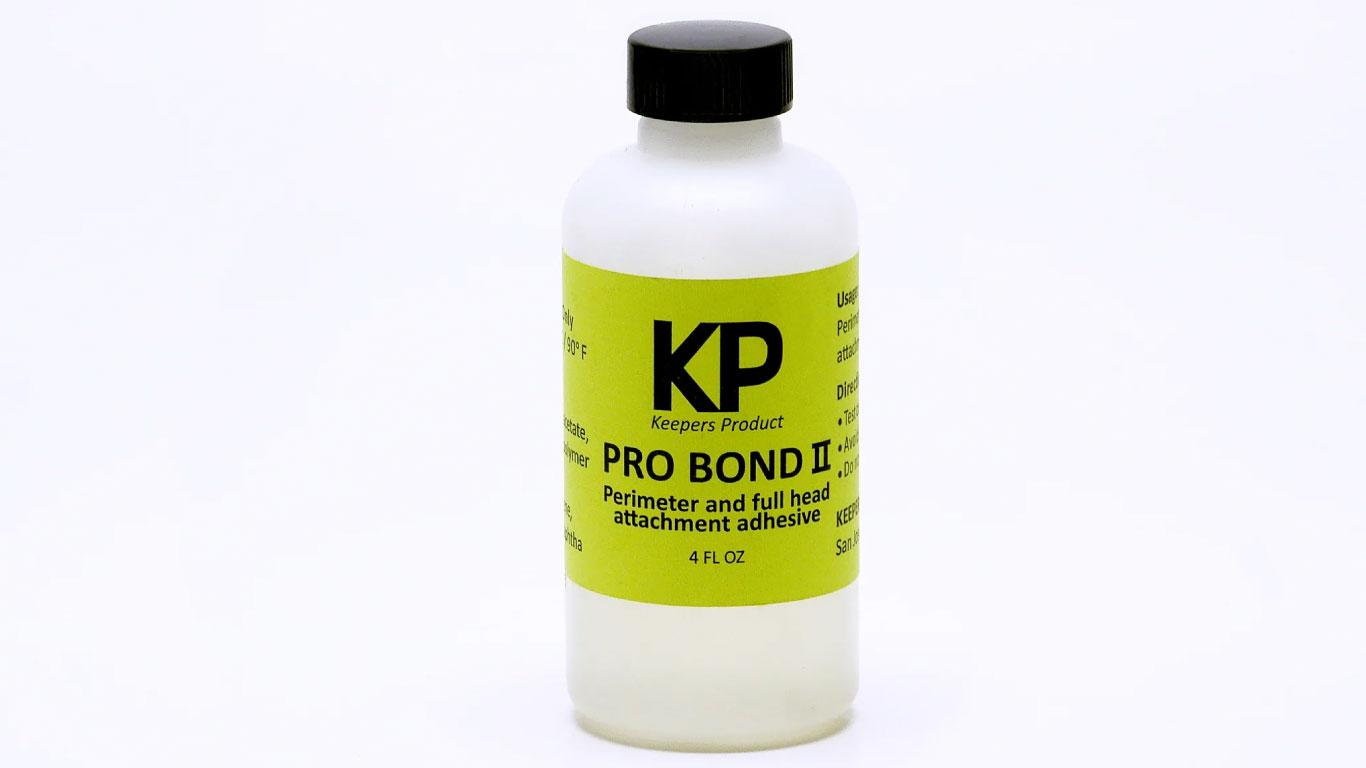 KP Pro Bond II is a silicone-based liquid adhesive or glue which means it's ideal for those who are making use of poly skin material on their hairpiece, whether it's a full head attachment or a poly perimeter on a monofilament or lace system.
It's easy to apply with minimal damage caused while it's gentle on your unit as the high-tack adhesive remains soft throughout. It's also easy to remove with the help of KP Pro Solvent. However, best of all, it has a hold of 3-6 weeks making it a great choice for extended periods of cold weather if you prefer to do minimal maintenance.
2. Ultra Hold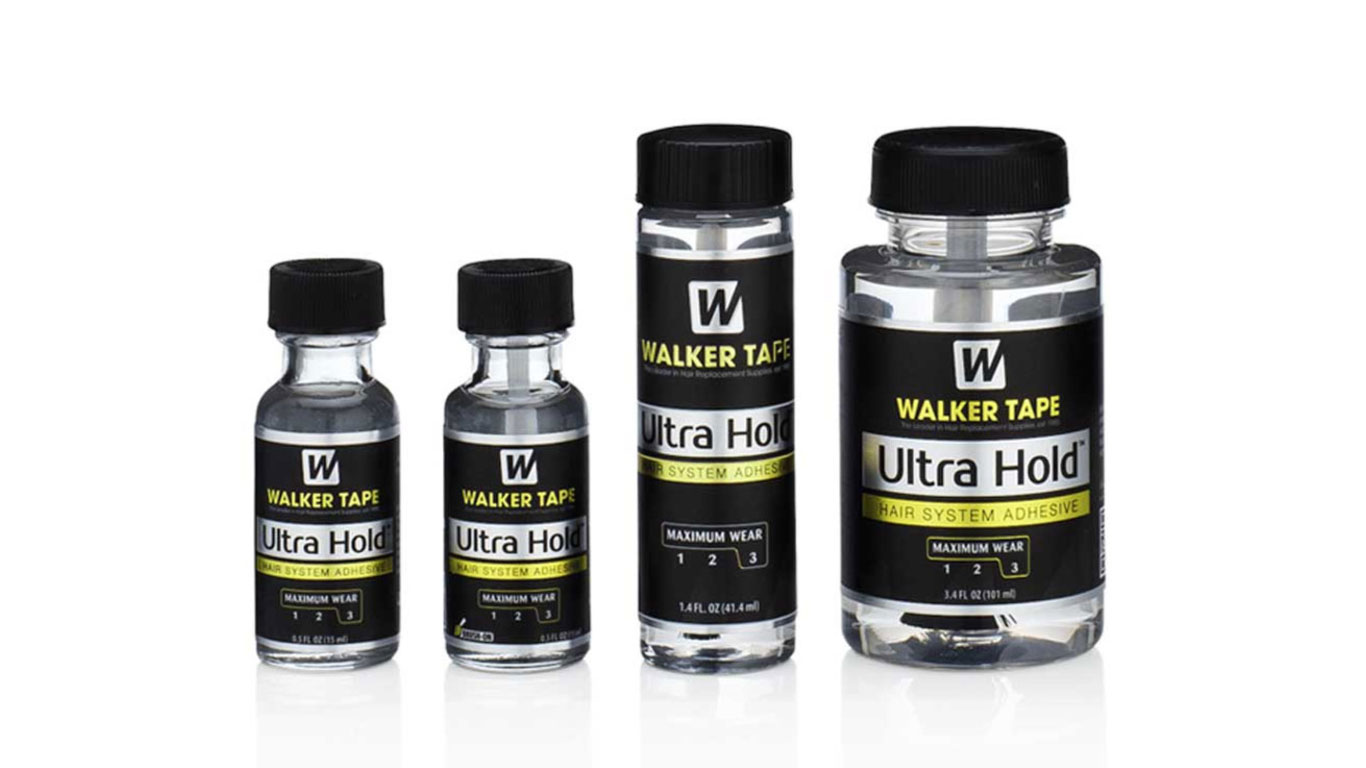 Ultra Hold Glue by Walker Tape is an extremely popular acrylic-based adhesive, making it ideal for those using natural-looking poly or lace hair systems. However, it should be noted that this type of glue should not be applied directly on the lace material. Instead, it should be applied on top of the tape you're using or if you're using a lace with poly perimeter, on the poly skin material.
Otherwise, Ultra Hold helps contribute to your system's natural look by applying and dying clear with its non-yellowing formula, which means it won't be visible whatsoever. It also has a hold of 3-4 weeks making it great for monthly wear. Since it's very popular and common, it's also very easily attainable compared to other liquid adhesives.
1. Extenda Bond Strips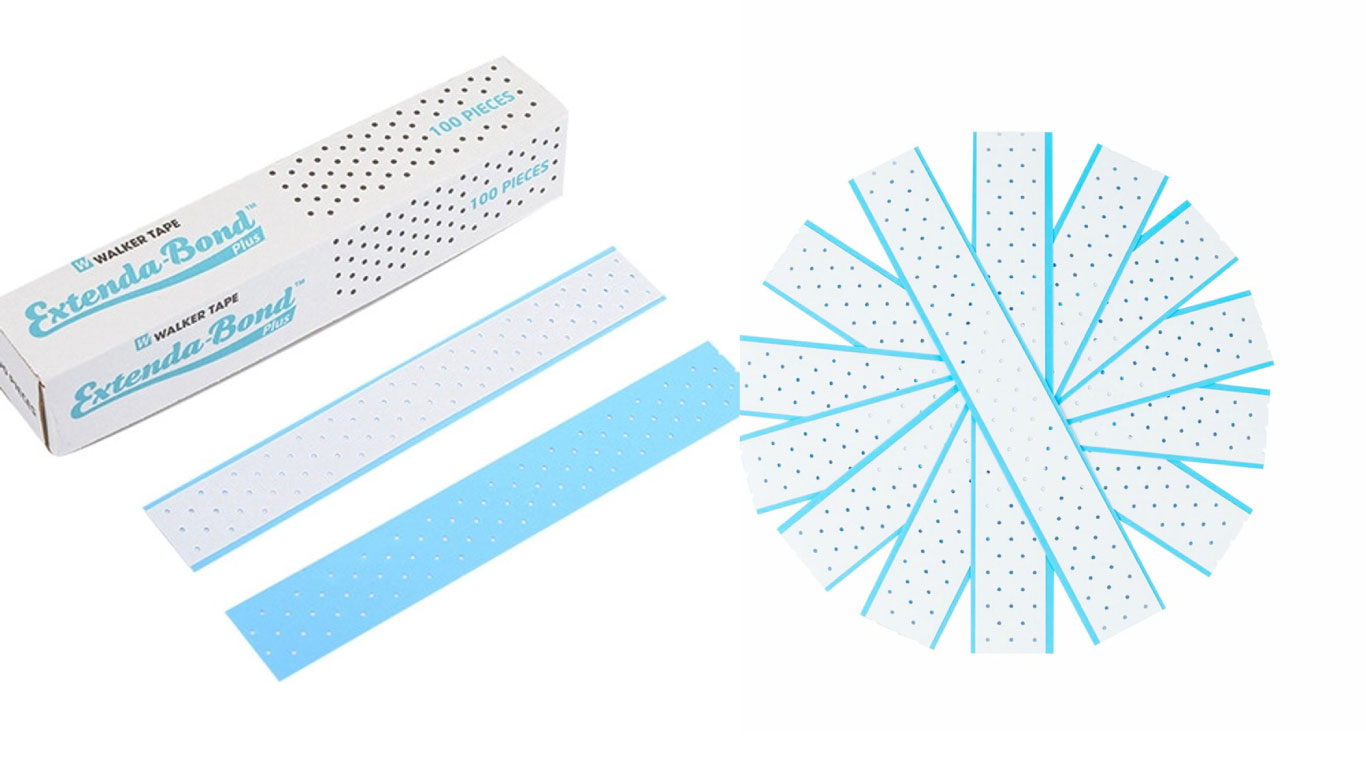 Our final recommendation are the Extenda Bond Strips also offered by Walker Tape. Although this is a tape, it's actually solid glue in tape form, with no need for any actual liquid adhesive to be used in conjunction with it.
Ideal for both poly and lace material, Extenda Bond is gooey, thin, and provides a strong hold of 3-4 weeks. With that said, we do mainly recommend this for experienced hair system wearers or professionals. If you still prefer to use it, consider purchasing it and taking it to your hair stylist or hair salon to have them install your next unit for you.
Can I use any other adhesives during the winter?
While these are just three of our main adhesive recommendations for the winter time, the reality is, you can use just about any tape or glue in the winter given the favorable conditions. It all depends on your preferences.
With that said, take precautions when ordering water-based glues such as Ghost Bond Glue. Ghost Bond is suitable for combating humidity and perspiration, but can still be used during the winter. The only issue is if you're ordering it, there's a possibility of it freezing up while it's being shipped out. To avoid this, consider picking it up from a shop or stocking up before it gets too cold.
--------------------------------------
Interested in learning more about getting started with hair systems for men? Browse through our website at www.superhairpieces.com (US & International) or superhairpieces.ca (CAN)
Don't forget to tag us at @Superhairpieces and #Superhairpieces on your social media channels to get a shoutout! And make sure to like us on Facebook, follow on Instagram and subscribe to our YouTube channel!