Posted by Superhairpieces on Apr 15, 2021
Last Updated July 7th, 2021
If you are dealing with hair loss, there's no better non-surgical hair replacement option than a hair system such as a wig or toupee.
After all, losing your hair can be very stressful as well as a confidence killer. You're used to having a full head of hair and now all of a sudden, your hairline is either receding, thinning or you're balding from the crown. You start to feel insecure and can't go outside without wearing a hat or styling your hair in a particular way to hide the balding.
This is all doable, but everyone reaches a point where they've had enough. The common option for most is a hair transplant and why not? According to Hair Society, over 650,000 people worldwide undergo hair transplants annually with a large number of success stories.
However, there are drawbacks at the same time which don't make it ideal.
How does a hair transplant work?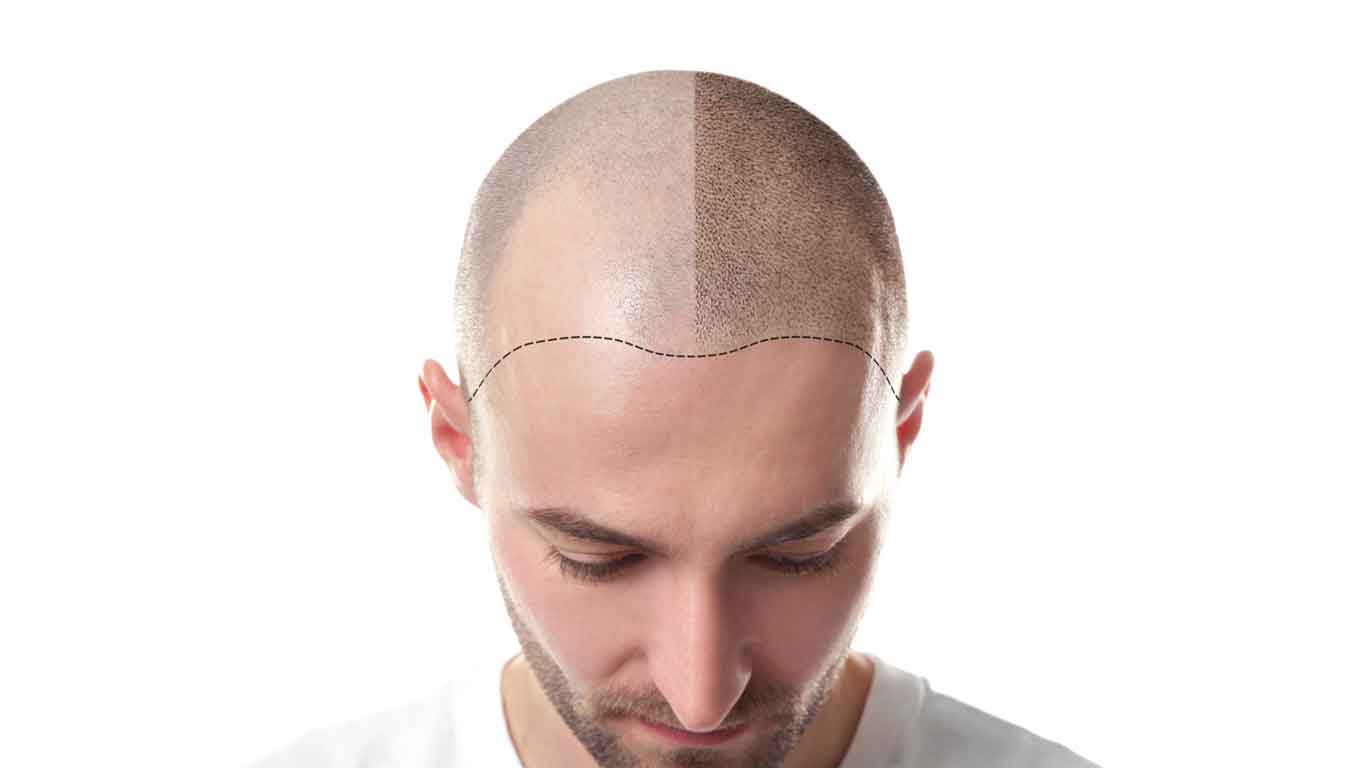 First, let's look at what a hair transplant is and how it works.
A hair transplant is a surgical procedure that involves moving hair from the back or sides of the head to the front or top of the head, or wherever the patient is experiencing hair loss. There are two kinds of hair transplants: Follicular Unit Transplant (FUT) and Follicular Unit Excision (FUE).
FUT is the more popular and widely-used option as it involves taking a strip of skin with hair from the donor area (back of the head). These grafts of hair are transplanted onto the bald or thinning areas while the strip of skin that was removed is stitched and covered by the surrounding hair. In the past, FUT has led to a permanent scar on the back of hair transplant patients, but as technology advances, some surgeons are able to complete the procedure without leaving permanent or visible scarring.
FUEs, on the other hand, is a more advanced technique that doesn't cause any scarring. Instead, it involves taking individual hair follicles from the skin which are extracted using a small round punch. These follicles are then transplanted onto the balding or thinning areas. This procedure usually takes less hair from the donor area compared to FUT, but leaves next to no sign of extraction.
Now that you know what a hair transplant is and how it works, you might think that this is a procedure that could work for you. However, you should consider the following five reasons why a hair system may be better before making a final decision.
Costs less in the short-term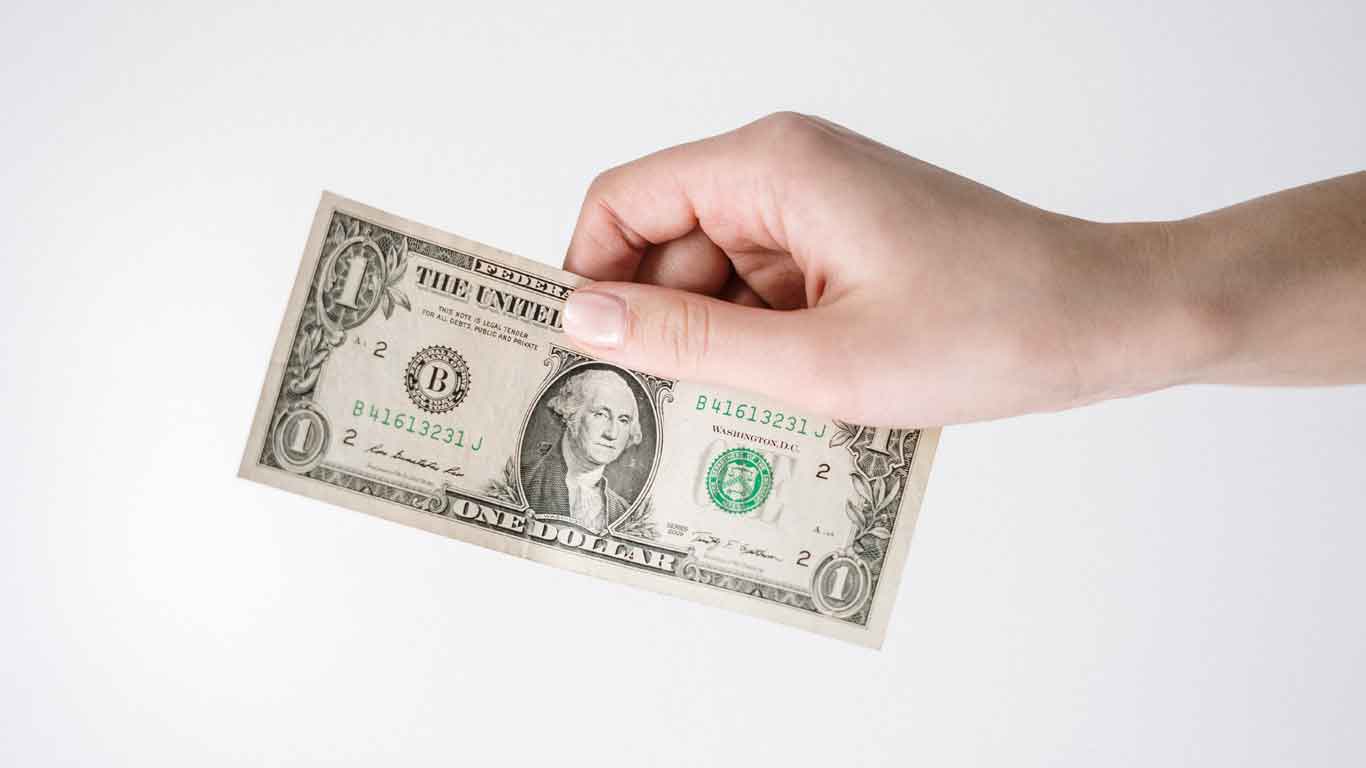 Effective hair transplants are not cheap and the ones that are cheap should be avoided at all costs as they are sketchy and come with plenty of risks. As far as reputable hair transplant surgeons go, the average cost can range from $4,000 to $15,000 depending on how many grafts you require.
However, not everyone can afford these prices, especially up front. That is why a hair system can be ideal as synthetic hairpieces can be as little as $20 while human hairpieces — which look more real and last longer — can cost just over $1,000 at the most. While you will eventually have to replace these hair systems in time, it is a much more affordable upfront cost especially when considering some people have to go for multiple hair transplants.
Instant results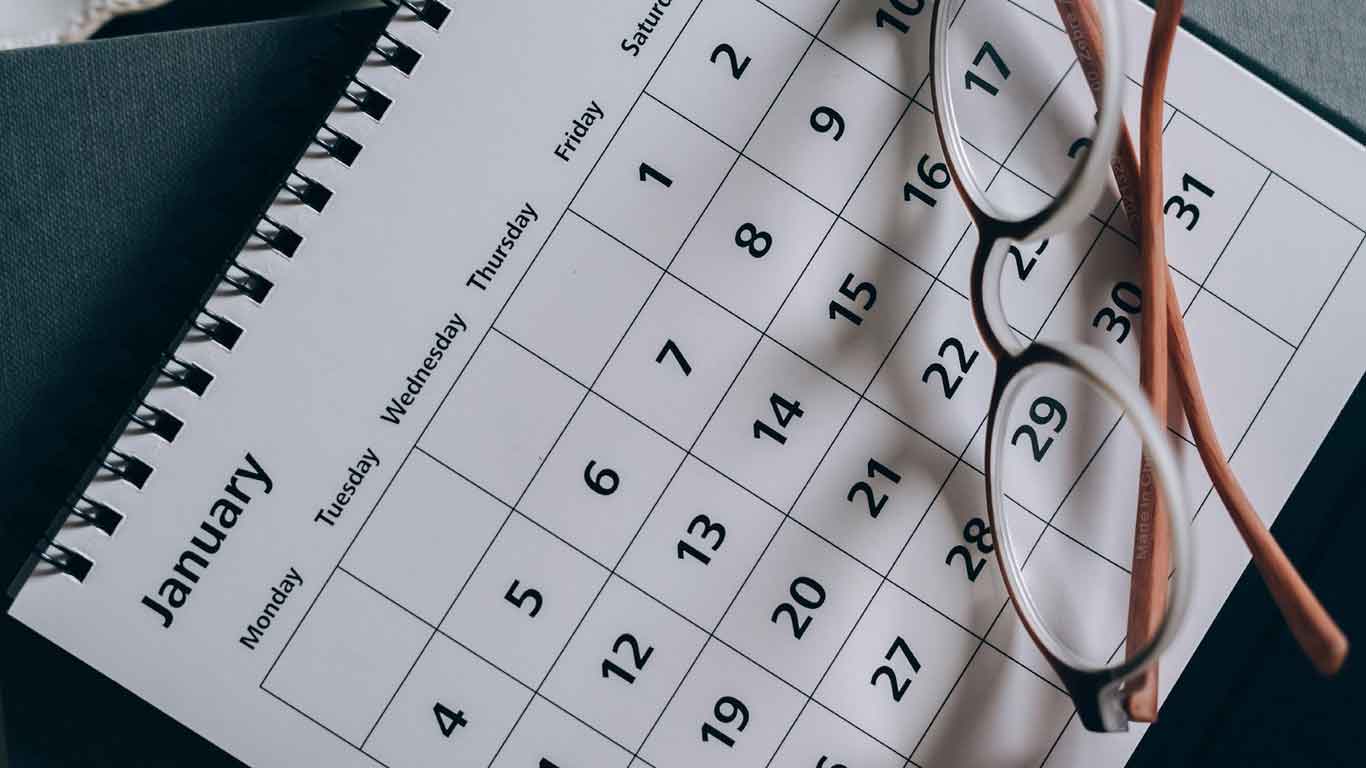 Unlike a hair transplant where you will have to wait at least six months to up to a year to see the results, a hair replacement system such as a wig or hairpiece fixes your problem the moment you put it on. That also means you don't have to wear a hat or take supplements or medication while you're waiting for your hair to grow.
Achieves better hair coverage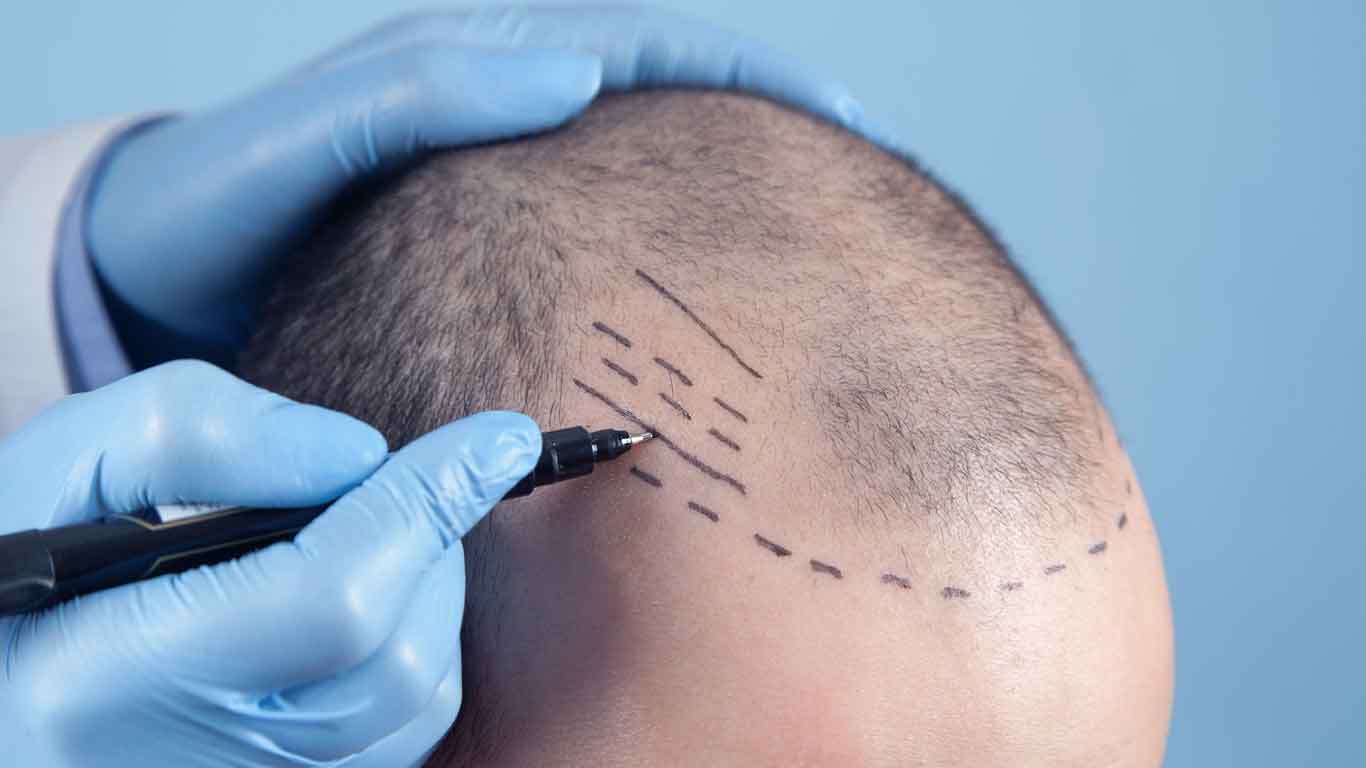 Hair transplants will get you your hair back — but only in certain areas and that's if you have enough hair in your donor area. Hair transplants won't prevent your non-transplanted hair from falling or growing again. That means if you proceed to lose your hair in other areas of your scalp, you will either need lifelong medication such as finasteride and minoxidil or get another hair transplant which means stumping up more money.
Hair systems solve this as for one, they are not reliant on your own hair like a hair transplant. Most of all, hairpieces and wigs can result in a full head of hair or hair in certain areas such as near your hairline, giving you better hair coverage as well as the density you prefer.
More convenient, can experiment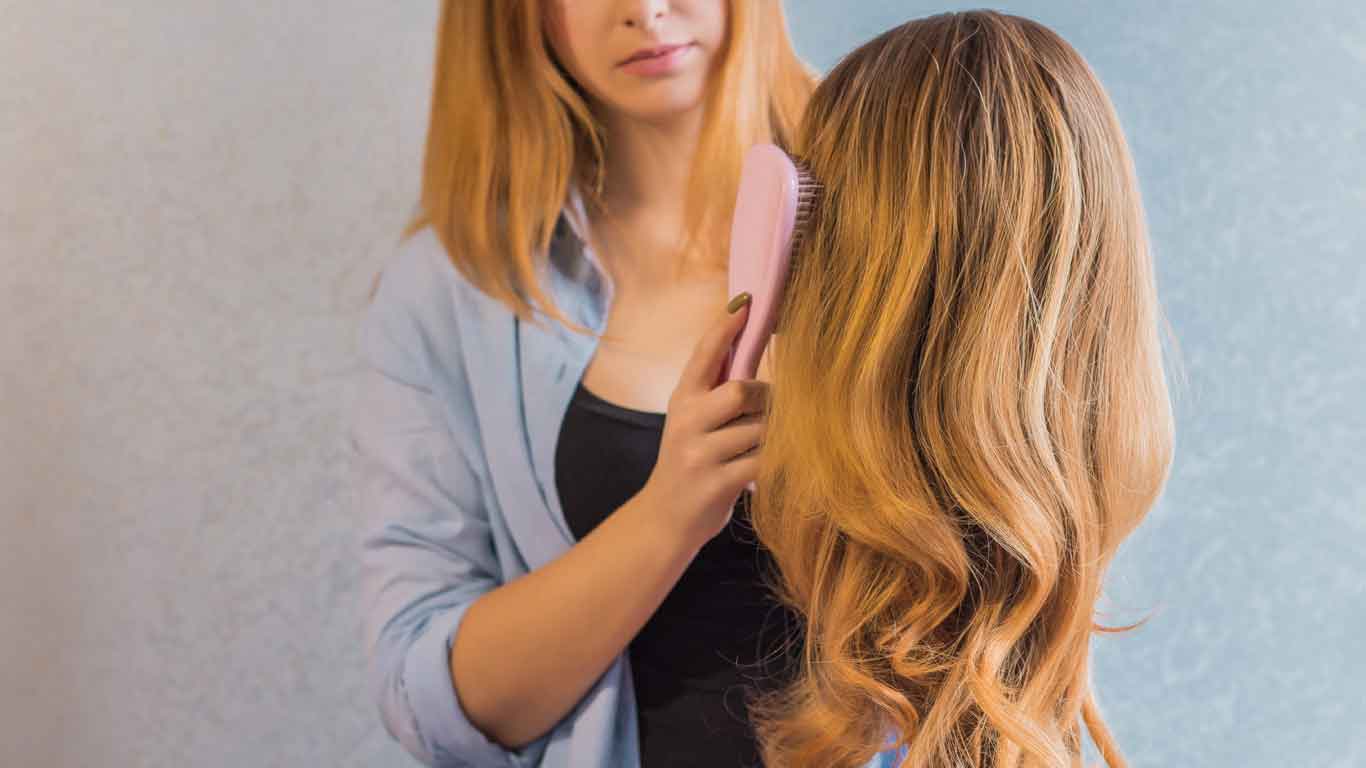 Hair systems can be easily put in place and removed right before bed time. And going back to the previous point, unlike with a hair transplant, a wig or hairpiece will also allow you to experiment with all sorts of hair colors, styles, densities, lengths or textures.
Not just what's limited to the hair from your donor area.
Zero complications, no infections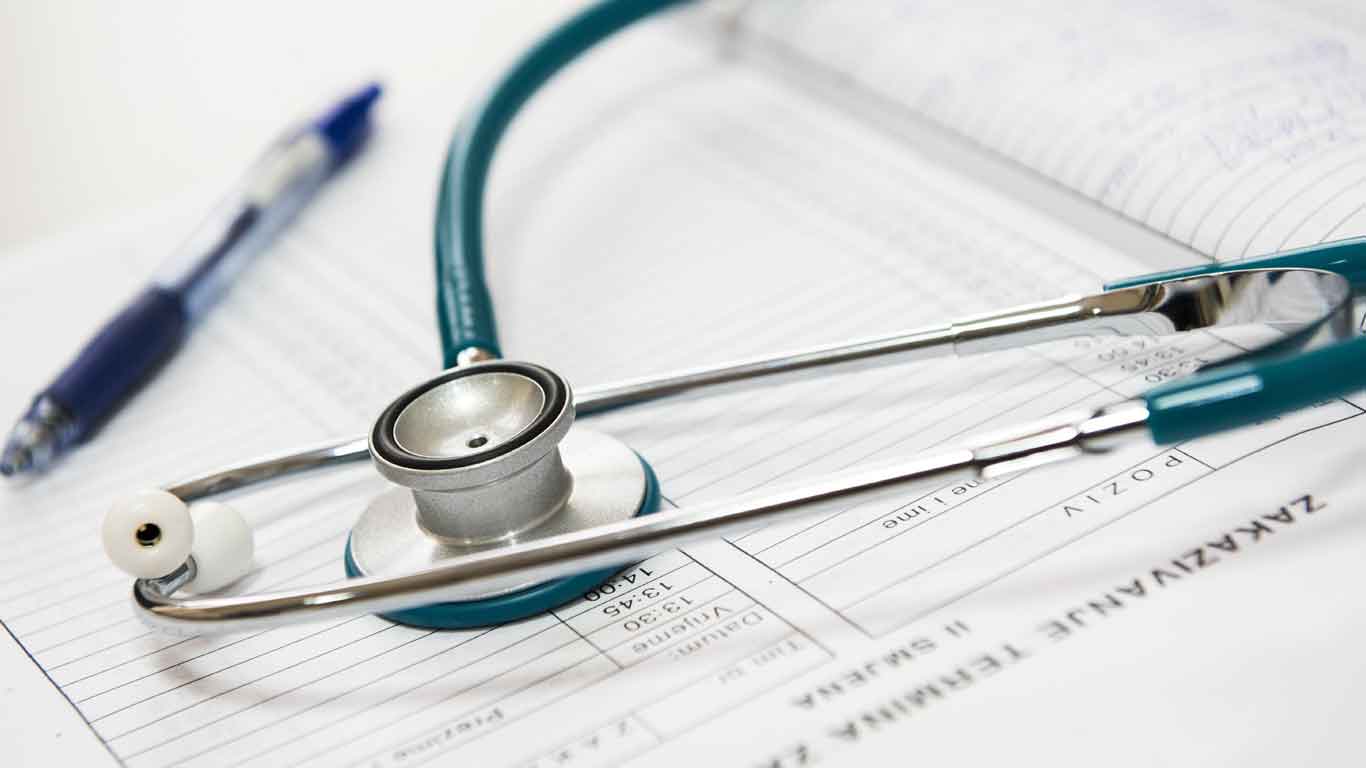 Hair transplants carry the risk of bleeding, scalp swelling, folliculitis, numbness and infections even if they are a relatively safe procedure these days with modern technology. Not to mention, they aren't reversible.
Wigs and hairpieces, on the other hand, are a form of non-surgical hair replacement so there are zero complications involved, zero side effects and zero pain. If worn correctly, they do nothing to affect you or your body. It just improves your confidence tenfold.
Hair Transplants vs. Hair Systems: Pros and Cons
Here is a table to help you compare the pros and cons of hair systems vs. hair transplants.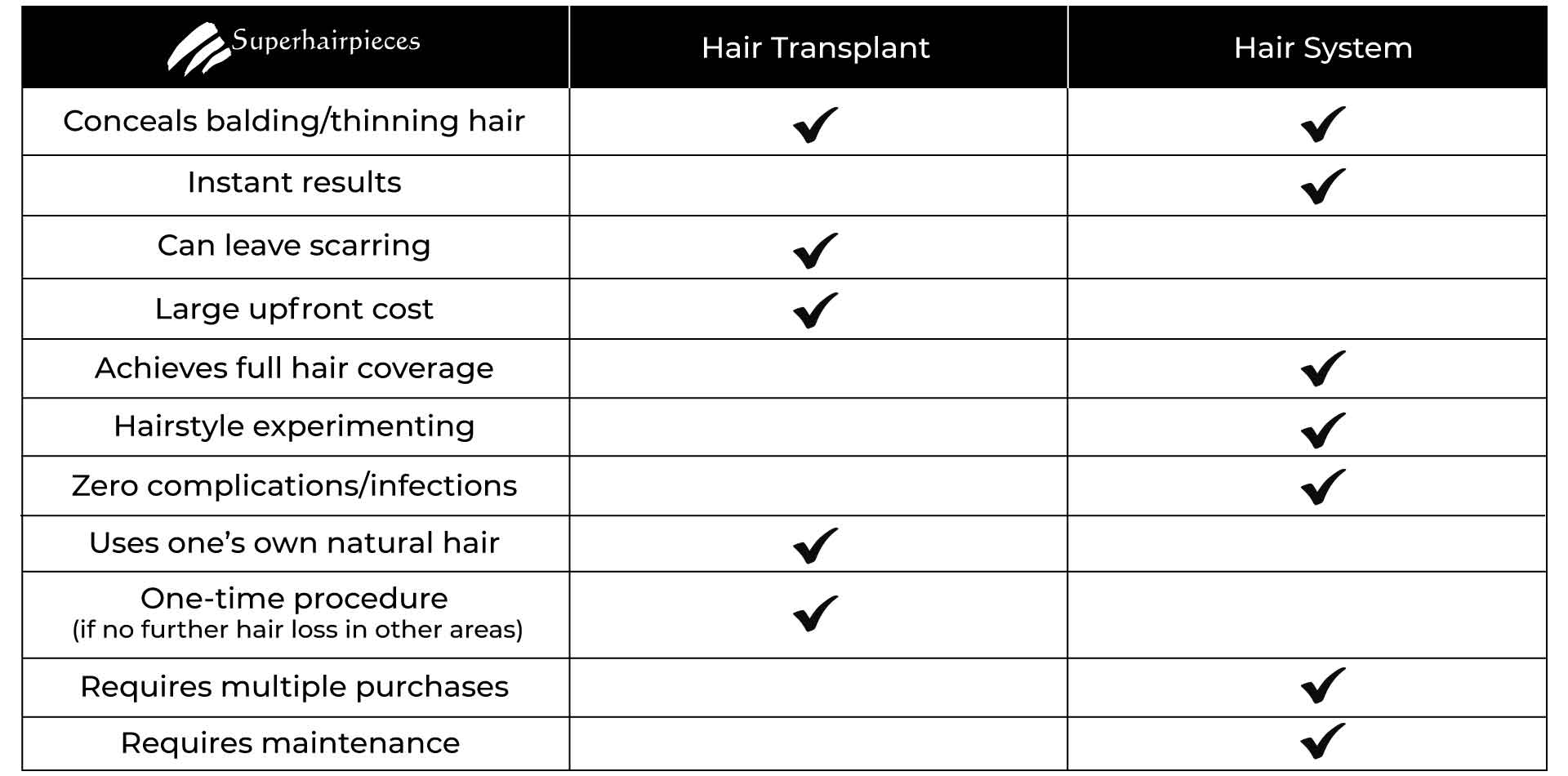 -----------------------
If you are interested in learning more or purchasing a wig or hair system for yourself, contact one of our Superhairpieces consultants today at 1-866-814-7879 or email at sales@superhairpieces.com to set up your virtual appointment.
Be sure to subscribe to our email list to ensure you get all the product information you need.
Need further information? Browse through our website at www.superhairpieces.com (US & International) or superhairpieces.ca (CAN)
Don't forget tag us at @Superhairpieces and #Superhairpieces on your social media channels to get a shoutout!