Posted by Superhairpieces on Sep 23, 2022
Sports stars also have to deal with hair loss, and in many ways, it's worse for them as their balding, bald spots and receding hairlines are there for everyone to see and comment on. At the same time, it's also encouraging for everyday people to see that they aren't the only ones affected by balding or hair thinning.
And so, here is part two of 10 sports stars who suffered from balding or hair loss as we continue to look at more athletes who are or were dealing with hair loss, and how they addressed the issue, if at all.
#1 Conor McGregor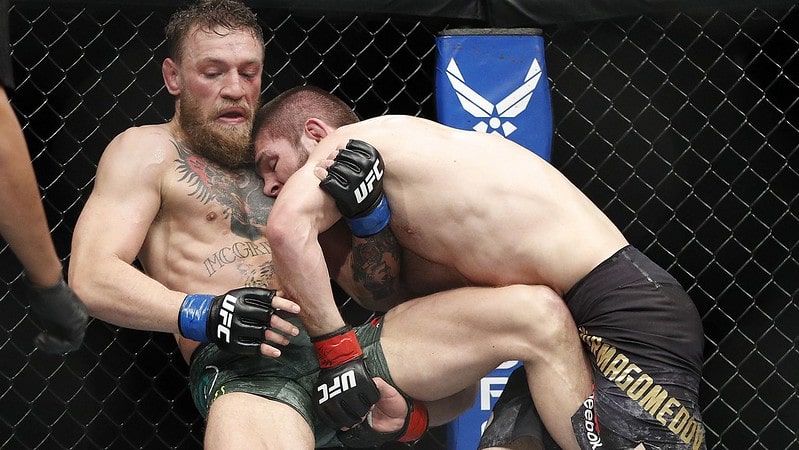 Conor McGregor is not only the biggest superstar in MMA history, but also one of the most well-known celebrities in the world today. However, even he is not immune to suffering from hair loss. While not too significant at this point, the Irishman has a small bald patch in his crown area which could expand in the future.
But more than that, his hairline has significantly receded in recent years. Although not confirmed by him, many in the hair loss community believe "The Notorious" has since rectified things by getting a hair transplant. You be the judge.
#2 Alex Caruso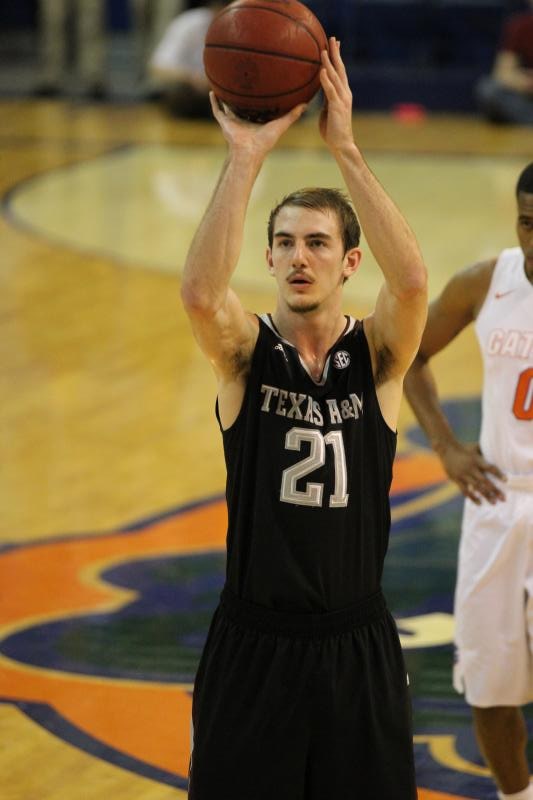 Dennis Adair - https://flic.kr/p/s8ssav
When Chicago Bulls guard Alex Caruso was entering the NBA as a Los Angeles Laker, he had a full head of hair. However, as the years went by, he started experiencing severe balding with barely any hair remaining on his scalp. Given that he's still only 28 years old at the time of writing, it's fair to say his genetics weren't kind to him as he clearly dealt with alopecia from a young age.
Eventually, Caruso gave up the fight and decided to shave his head entirely while wearing a headband. A hair transplant is certainly out of the question at this point, but he would certainly be a good candidate for a hair replacement system should he decide to want to get his hair back.
#3 Paulo Costa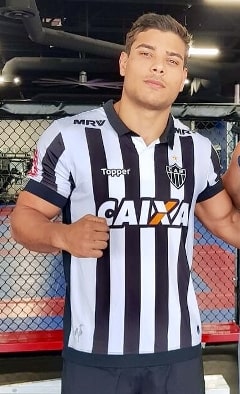 By Rafaelbruno13 - Own work, CC BY-SA 4.0,

https://commons.wikimedia.org/w/index.php?curid=62038459
Paulo Costa is one of the most popular names in the UFC. A former middleweight title challenger, the Brazilian is known for his volume, power and incredible physique. Such is his physique that almost everybody in the combat sports world suspects him of using steroids. Whether it's 100 percent true or not remains to be seen, especially as he is yet to fail a drug test. However, that hasn't stopped people from suspecting him, and he hasn't helped matters either by claiming to use "secret juice" to achieve his incredible physique. Another reason for the suspicions is the fact that Costa was balding in his crown area, and this was particularly evident as his sweat accumulated during his fights which may seem to indicate that he was using hair fibers.
As you may know, the use of steroids increase testosterone in the body. Increased testosterone leads to the creation of the hair loss-inducing hormone dihydrotestosterone. So it's more than possible that if Costa is really using steroids, that led to his early hair loss. However, it could also just be a case of male pattern baldness. Whatever the reason, Costa underwent a hair transplant in early 2022 and we can expect to see the full results and whether it was a success once he's hit the one-year mark.
Paulo Costa's getting a hair transplant surgery pic.twitter.com/S9YcPDqVAc

— Rainmafer (@Sa_Gwang) June 18, 2021
#4 Trae Young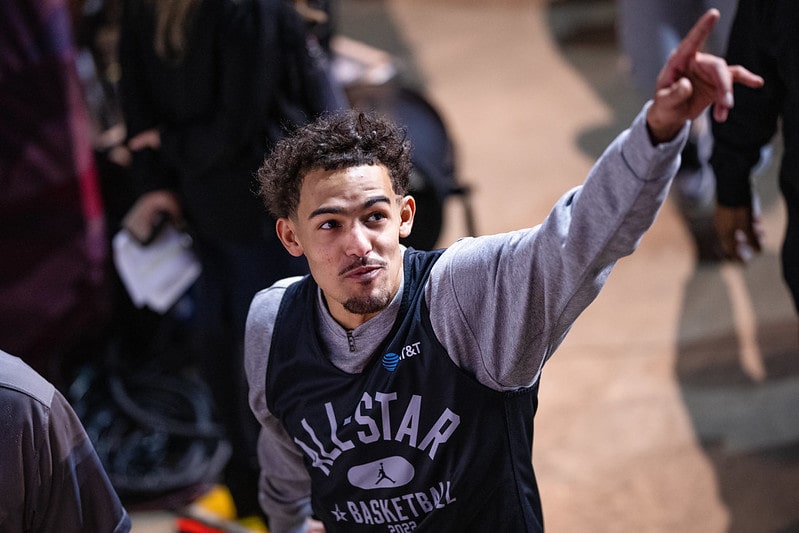 Erik Drost - https://flic.kr/p/2n6yEGY
Atlanta Hawks point guard Trae Young is one of the biggest young stars in the NBA today and is destined for huge things in the future. Already viewed as the successor to Stephen Curry, Young led the Hawks to the Eastern Conference Finals in 2021. During that run, he notably became public enemy number for New York fans after silencing the Knicks during their first round series.
Young, who was already known for experiencing diffuse thinning on his crown area, became the butt of balding jokes from Knicks fans who were chanting "Trae is balding" while he was playing. Superhairpieces certainly doesn't condone such chants. And as of now, Young hasn't done anything to fix his balding problems since he still retains quite a lot of hair. However, he may be one who could benefit from some hair fibers.
#5 Kirk Cousins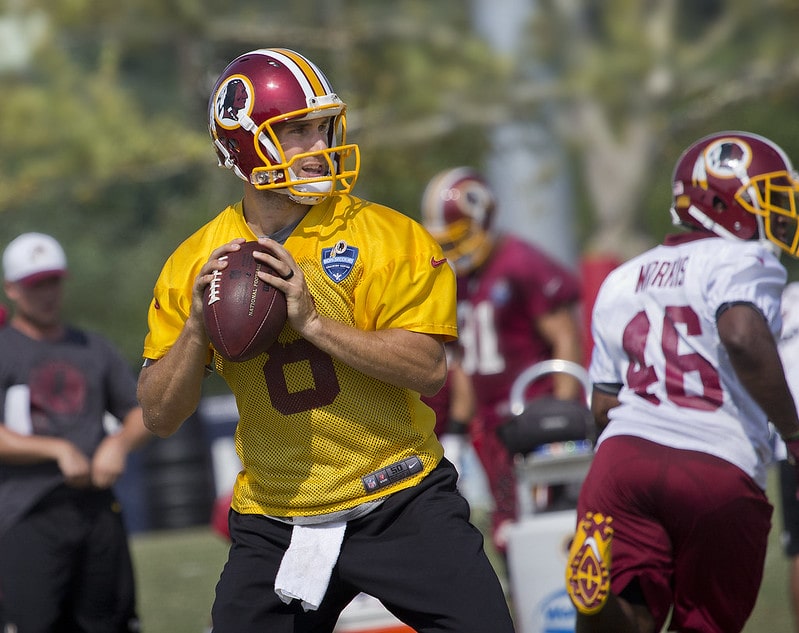 C Watts - https://flic.kr/p/wFKWpQ
Back in the day, Minnesota Vikings quarterback Kirk Cousins only realized he had a receding hairline once he went for a completely shaved look during a haircut. During a media scrum after the haircut, he spoke of how his father was also bald and that he was looking to avoid taking after his genes only to no effect.
Today, Cousins has a much better hairline with denser hair compared to when he was speaking during that media scrum. All signs seem to point towards a hair transplant and it was certainly a wise decision for the Illinois native.
#6 Tom Brady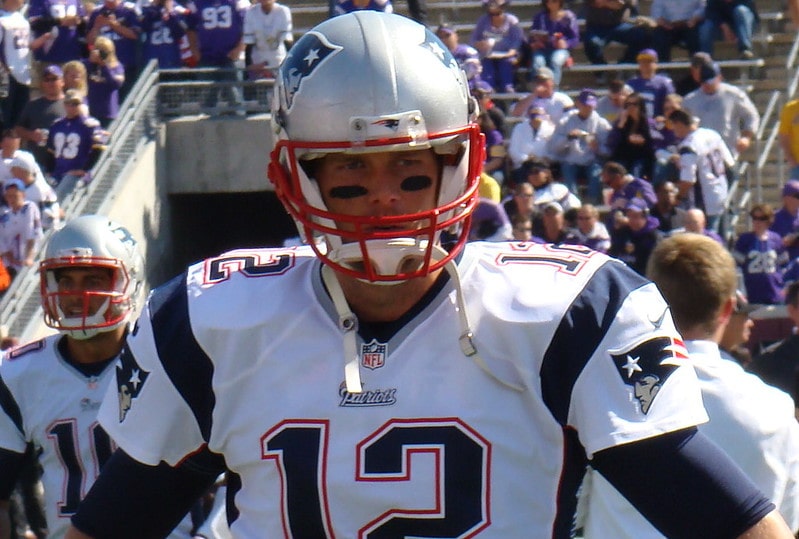 Andrew Campbell - https://flic.kr/p/psiUJu
For many, Tom Brady is the GOAT of American football and it's hard to argue with that. He is still playing today at the age of 45 and continues to remain at the highest level. You might say the same for his hair as for a lack of a better term, it's pretty much perfect given his age. However, that wasn't always the case.
Brady's hairline started to recede many years ago while he was also experiencing some gradual thinning. Luckily for the Tampa Bay Buccaneers quarterback, he opted for a hair transplant before it became too noticeable or obvious, and the results are there for all to see.
#7 Andros Townsend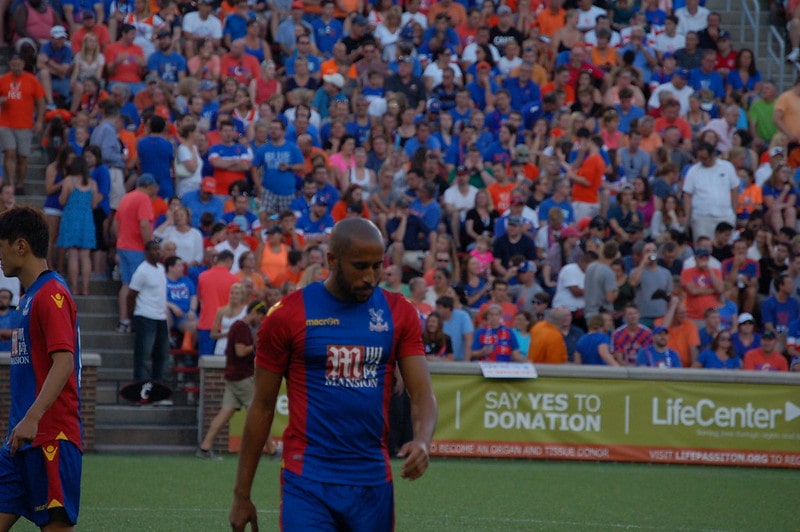 Hayden Schiff - https://flic.kr/p/K9KmXj
Andros Townsend was a victim of a major receding hairline which made him look significantly older than he was when he was playing regularly for Tottenham Hotspur during his twenties. However, the Englishman shocked many when he returned to action in 2018 sporting a new hairline with thick, dense hair.
There was lots of speculation as to what exactly he did to turn his hair around, but most believe this was the result of a hair transplant. The results are there to see as he not only looks younger, but like a completely different person. Once again, this shows just how important a full head of hair can be and why so many men look to various hair loss solutions as they encounter balding.
#8 Dak Prescott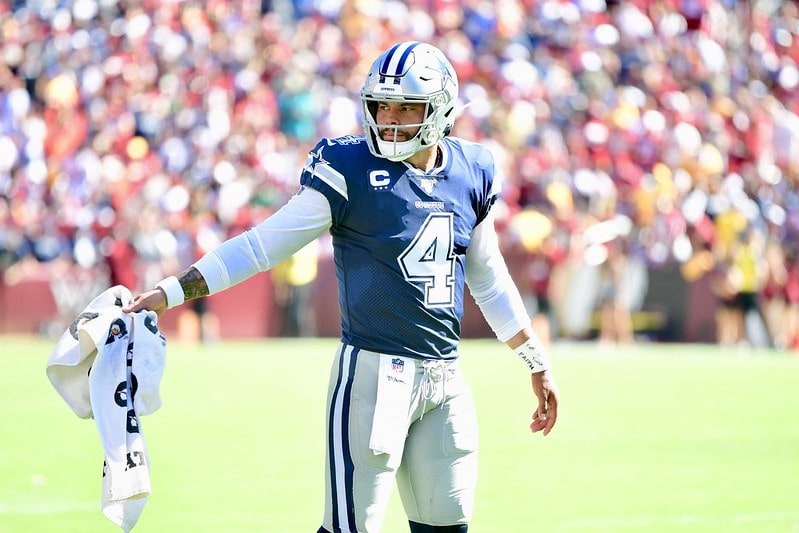 All-Pro Reels - https://flic.kr/p/2hg3TXV
Dallas Cowboys quarterback Dak Prescott is yet another sporting star who had to deal with a receding hairline as he started getting the typical widow's peak. It's not clear if Prescott did anything to fix his hairline issues as he mostly wears a cap whenever he's not donning his helmet which is usually what a lot of balding men do for the most part.
Whenever there have been recent pictures of his hair, the hairline appears to have improved, though it's still clearly receding. Given his short hairstyle, Prescott could potentially benefit from the non-surgical hair loss solution of a scalp micropigmentation.
#9 Rob Holding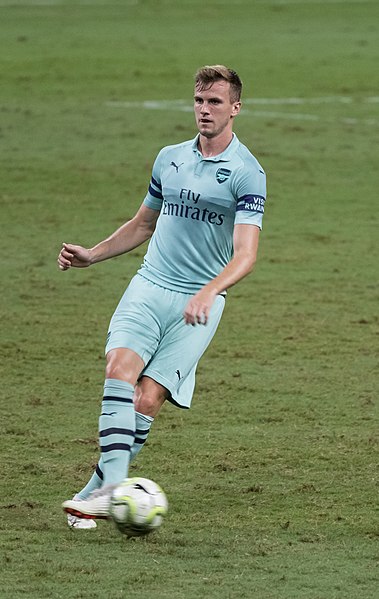 Chensiyuan, CC BY-SA 4.0 , via Wikimedia Commons
Arsenal defender Rob Holding is another Premier League footballer who dealt with hair loss. Holding suffered from a receding hairline during his mid twenties which significantly aged his appearance and took a toll on his mental health. Just like Andros Townsend, he would proceed to have a hair transplant and in no time, sported a new head of voluminous hair while looking years younger than he previously did.
In 2021, he would reveal the following: "Because it's World Mental Health Day, I struggled so much with my hair and self confidence. I have had so many messages about where I have had my procedure. Wimpole Clinic in London treated me so well and I'm so happy with the results. I have so many messages of other people affected by simple mental health issues and self confidence issues, I couldn't recommend this place enough, let's all be better."
#10 Francis Ngannou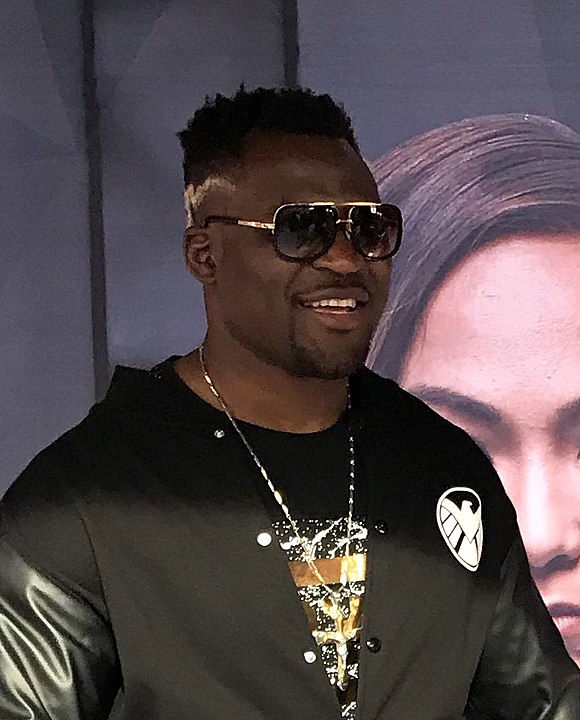 By X2o - Own work, CC BY-SA 4.0,

https://commons.wikimedia.org/w/index.php?curid=64778458
Current UFC heavyweight champion Francis Ngannou was also affected by hair loss, showing that even the baddest man on the planet cannot escape the effects of male pattern baldness. In 2020, fans started to notice his hairline recede dramatically while there were also bald patches on the top of his head.
Eventually, "The Predator" opted for a hair transplant and was very open about it as he revealed in an Instagram post that he was not ready to go bald just yet. "Don't think I changed my hair style, I'm just working on making it even better I'm not ready to go bald yet, so I took the magic solution from @now.hairtime. Growing my hair back soon."
Francis Ngannou Got A Hair Transplant #ufc https://t.co/YhHdodyfUa via @YouTube pic.twitter.com/RGkyPkYITU

— Hair Transplant Network (@HairLossChat) March 11, 2022
--------------------------------------
If you are interested in purchasing a wig, toupee or any other hair system for yourself, contact one of our Superhairpieces consultants today at 1-866-814-7879 or email us at sales@superhairpieces.com to set up your virtual appointment.
Be sure to subscribe to our email list to ensure you get all the product information you need. Need further information? Browse through our website at www.superhairpieces.com (US & International) or superhairpieces.ca (CAN)
Don't forget tag us at @Superhairpieces and #Superhairpieces on your social media channels to get a shoutout!