Posted by Superhairpieces on Jul 19, 2021
If you're suffering from hair loss and ever wonder why God cursed you with bad genes, you can take solace in the fact that even some of the best athletes in the world have to deal with male pattern baldness as well. In fact, it's even more stressful for them given that their hair loss is broadcast throughout television screens across the world!
And so, here are 10 sports stars, past and present, who dealt with hair loss and whether they did something about it from wearing hairpieces, getting a hair transplant or just deciding to shave it all off.
#1 LeBron James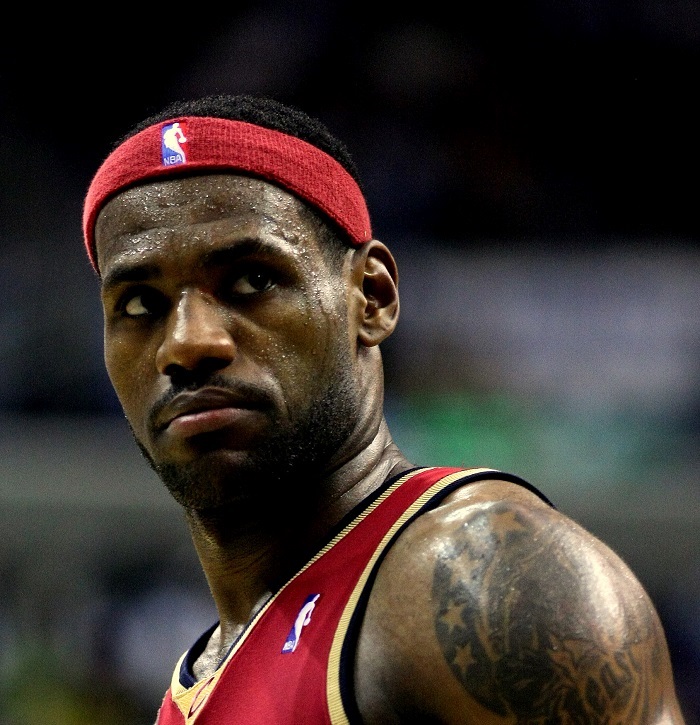 Perhaps the most notable case of a balding athlete is LeBron James — the most popular basketball player in the world and a contender for the greatest player of all time. James has had hair issues for a while, though it wasn't clear initially as he always donned a headband in his early NBA days.
However, observers started to notice his hairline gradually recede before uneven bald patches appeared as well. James would eventually shave his head completely bald before later returning with a full head of hair. So how did LeBron grow his hair back? The general consensus is that it was either a hair transplant or hair fibers or a combination of both.
That said, the Los Angeles Lakers star is still dealing with hair loss today. In 2019, his hair was literally coming off during a game while he currently has a huge bald patch in the crown area of his head, which he no longer seems to care about. Given that he turns 37 later this year, it may only be a matter of time until the four-time NBA champion fully embraces the bald look.
#2 Wayne Rooney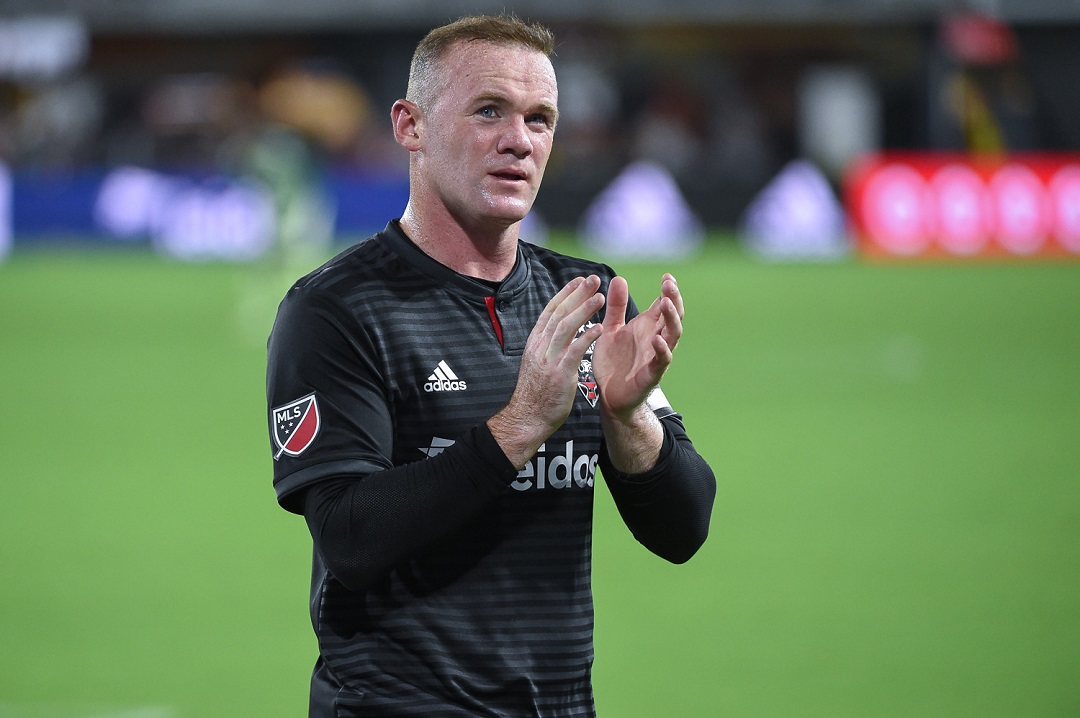 Flickr/All-Pro Reels - https://flic.kr/p/2jn4Ltv
Another high-profile case of a superstar dealing with hair loss is Manchester United legend and football player Wayne Rooney. With his hair receding as early as his teenage years, the English forward underwent some hair transplants. How many hair transplants has Rooney had? Two so far. At the age of 25, he got his first one for his front hairline and was very open about it as well.
Just to confirm to all my followers I have had a hair transplant. I was going bald at 25 why not. I'm delighted with the result.

— Wayne Rooney (@WayneRooney) June 4, 2011
The results were impressive and Rooney certainly looked closer to his age again before he went for another transplant in 2013 to top up his balding crown. However, hair transplants don't prevent non-transplanted hair from falling, and ten years later, Rooney has started losing his hair again.
#3 Mike Tyson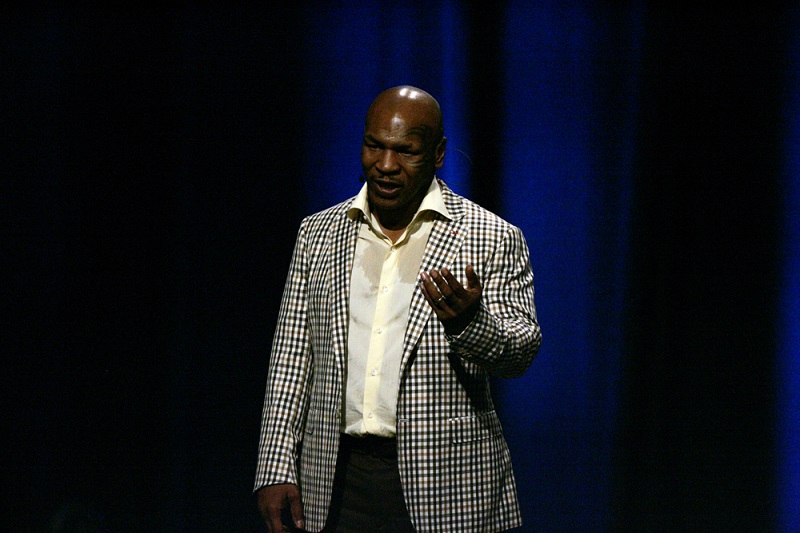 Flickr/Eva Rinaldi - https://flic.kr/p/dtUWnM
The baddest man on the planet, Mike Tyson unfortunately wasn't able to evade hair loss. During his prime when he was knocking out opponents in less than a minute, Tyson notably had a bald spot towards the front of his hairline. Many speculated that it was either a bad haircut, trichotillomania or alopecia, but according to reports, Tyson's own doctors claimed it was hair loss due to stress at the time.
All speculation eventually ended when Tyson just decided to shave everything off in 1991, supposedly as a tribute to George Foreman. He would grow his hair back on occasion but overall, has maintained the bald look ever since. When he does let his hair grow, one can see that hairline has receded even though he still has good coverage elsewhere.
#4 Kevin Durant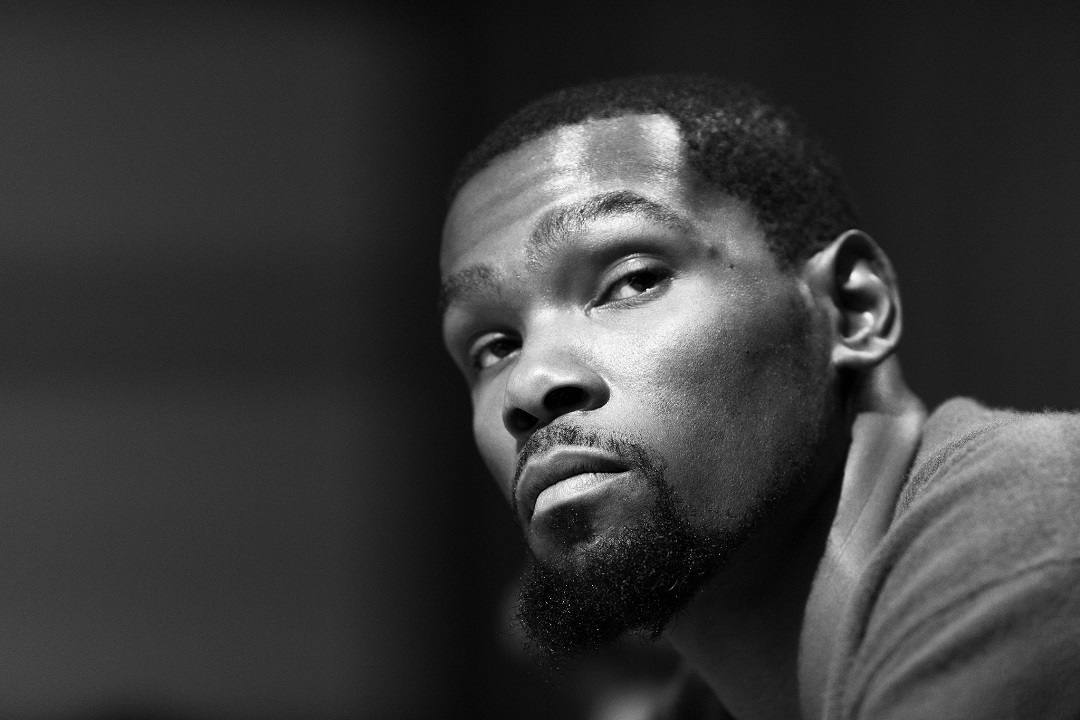 Flickr/Mark Sebastian - https://flic.kr/p/265PA1t
Like LeBron James, Kevin Durant has also had to deal with hair loss, in particular, his giant bald spot on his crown. Unlike James, however, the Brooklyn Nets star hasn't done too much about it as many fans have repeatedly called for him to shave it off and embrace the bald look.
#Harden Distracting is from KD bald spot pic.twitter.com/MUMR8yZD5w

— Black Nior (@Nostalgic_Nior) January 14, 2021
For now, it doesn't look like KD plans on doing anything about it as his hair continues to thin out. Only a matter of time until he becomes the latest bald sports star?
#5 Andre Agassi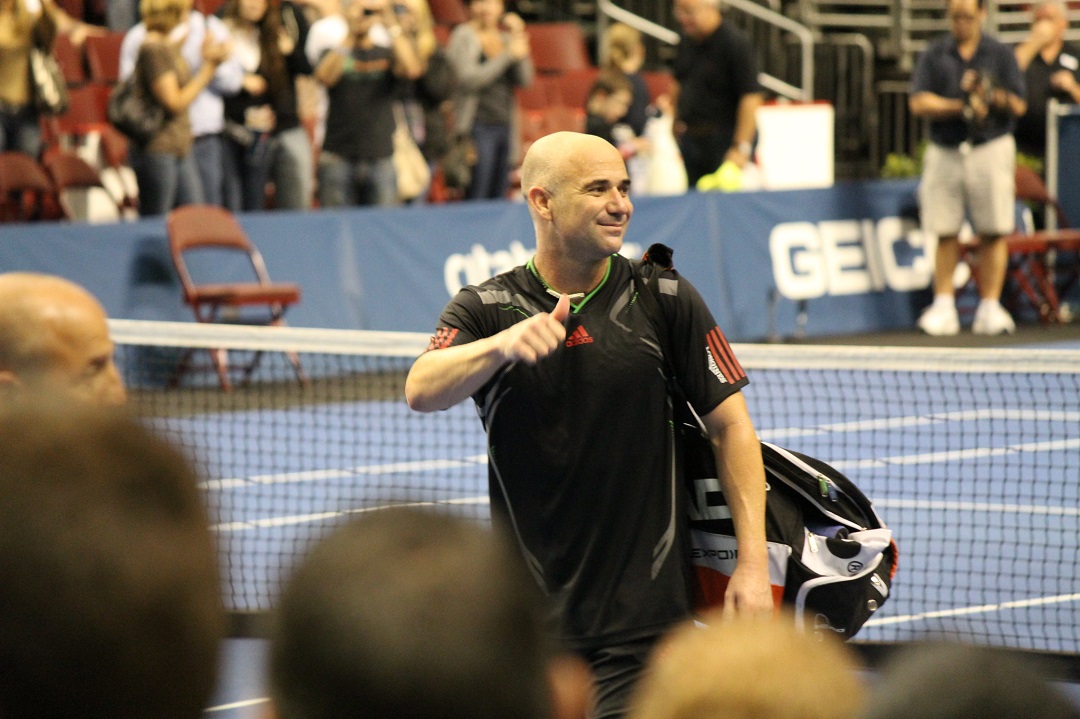 Flickr/Shinya Suzuki - https://flic.kr/p/aqpbiG
One of the greatest tennis players of all time, Andre Agassi had to deal with hair loss in his late teens as he started balding at the age of 19. Very conscious of the fact, like most young men would be, Agassi grew his hair into a mullet with the help of hairpieces.
However, the evening before the 1990 French Open final, he noticed his hairpiece "suddenly disintegrate in my hands…the weave is coming undone, the thing is falling apart." His brother went on a search across Paris for bobby pins and they eventually tied the hairpiece together.
But there was still a chance of the hairpiece coming off — something that was on the American's mind throughout as he went on to lose his chance at a first Grand Slam in an upset defeat to Andres Gomez. Agassi, who won eight Grand Slams over the course of his 20-year career, would eventually go fully bald in 1995 which was a huge weight off his shoulders.
#6 Kamaru Usman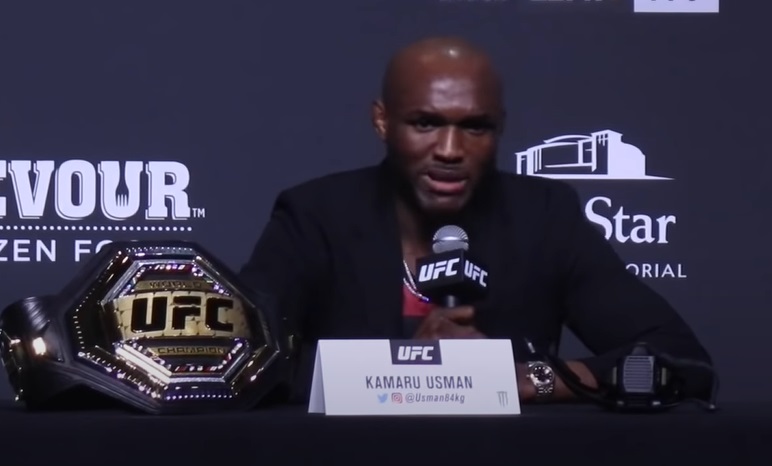 UFC welterweight champion and probably the pound-for-pound best fighter in the world today, Kamaru Usman was initially known for two things — his dominant wrestling and his receding hairline. The latter was more so because of how bitter rival Colby Covington repeatedly brought attention to it as Usman's hairline had receded to the middle of his head and he refused to go fully bald for years.
Earlier this year, he finally chopped everything off and looks much better as a result. He even jokingly made a reference to his hairline in an interview:
Usman clowning on his own hairline is my favorite part of this interview https://t.co/n1GJAutc0v

— Dan Tom (@DanTomMMA) February 20, 2021
#7 Zinedine Zidane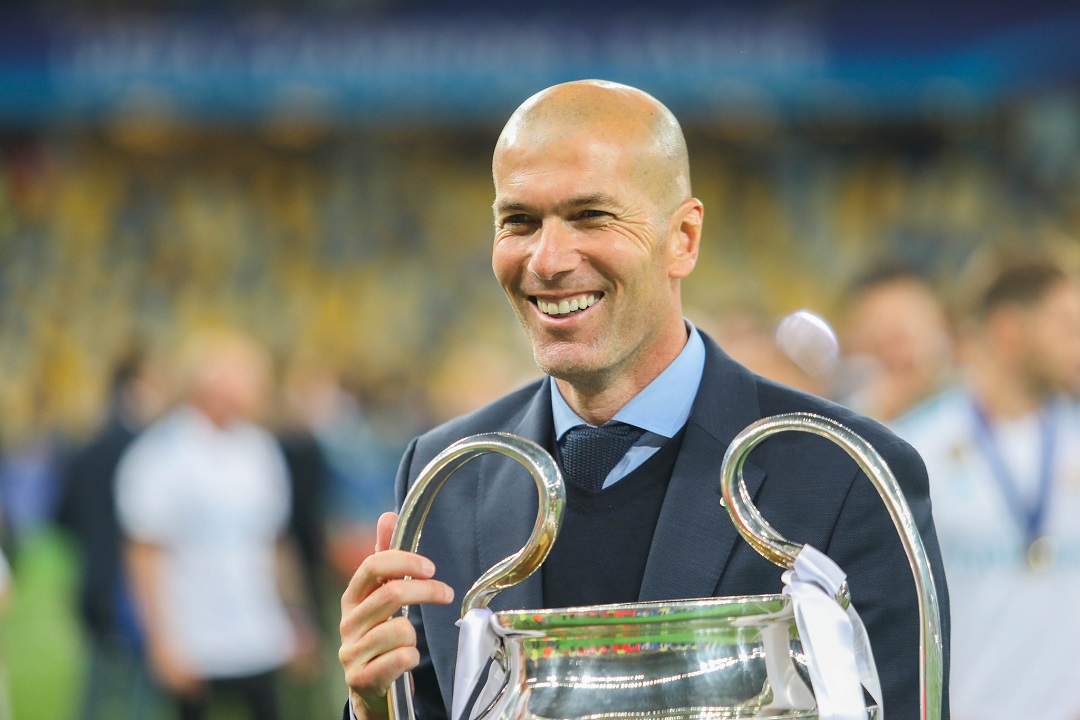 Flickr/Oleg Dubyna - https://flic.kr/p/26C4sDu
Real Madrid and France legend Zinedine Zidane had a full, thick head of hair when he started playing football. However, he eventually started balding in the crown area in his twenties. Not that it mattered too much, as Zidane was arguably the best player in the world at the time, having helped France to a World Cup and a Euro victory in 1998 and 2000 respectively.
The balding hair even became his signature look before Zidane shaved it all off and has since maintained that look as he transitioned to a successful managerial career.
#8 Manu Ginobili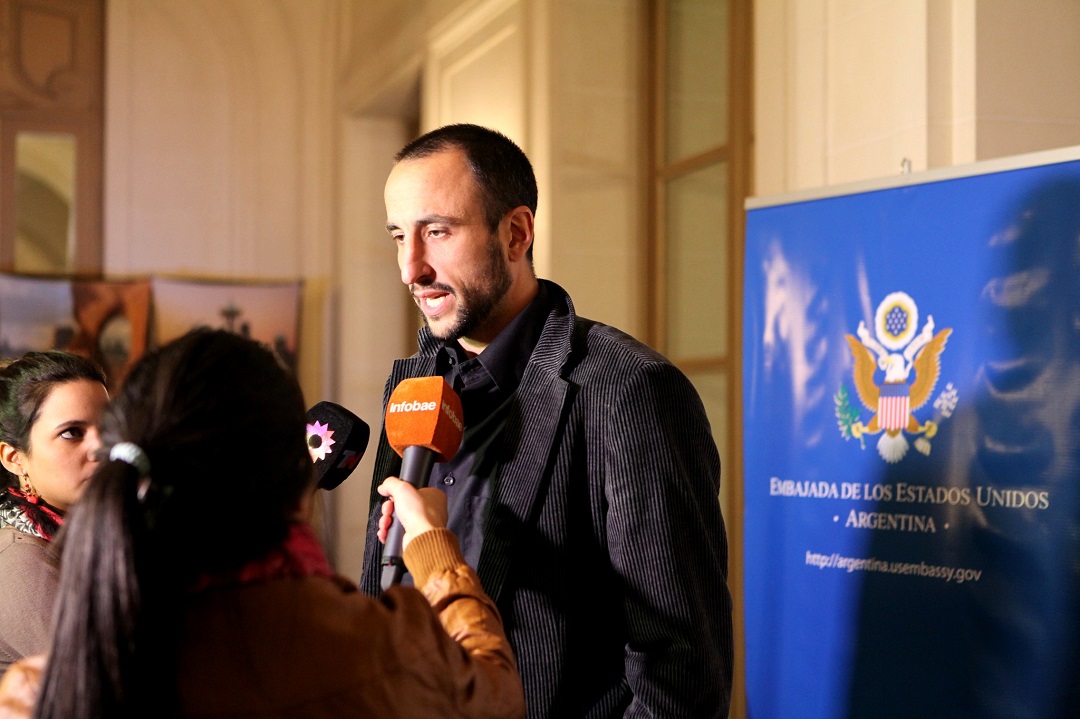 Flickr/Embajada de EEUU en la Argentina - https://flic.kr/p/fgDQaN
Like many of his peers, Manu Ginobili came into the NBA as a youngster with a full head of hair. However, as the years went by, the San Antonio Spur would go on to suffer from a receding hairline while he also had to deal with balding on his crown that only got bigger and bigger as he entered his thirties.
Towards the end of his career, the Argentine would go for a buzz cut look which still suited him. He even poked fun at himself for his lack of hair.
Bros! #baldies pic.twitter.com/flolE3igcc

— Manu Ginobili (@manuginobili) July 25, 2017
#9 Floyd Mayweather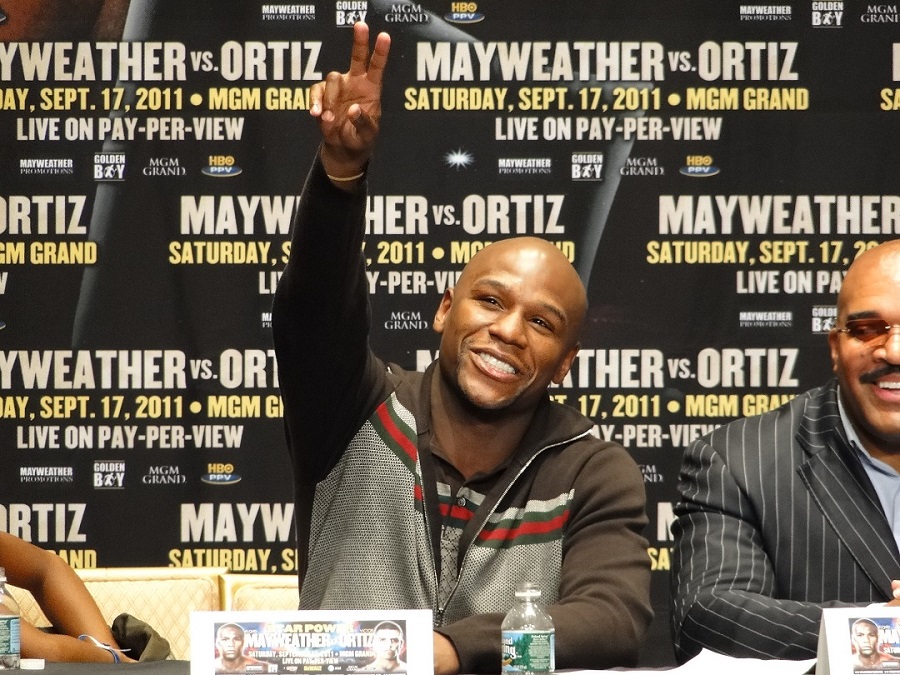 Flickr/Bryan Horowitz - https://flic.kr/p/9XLKJ2
Even someone making the money that Floyd Mayweather was, wasn't able to prevent his hair from falling out. Mayweather eventually went completely bald and maintained that look for years as he certainly rocked the look.
That was, until the former five-weight boxing champion decided to get a hair and beard transplant late last year. And for the most part, his hair transplant surgeon did a pretty good job.
New hair, who this? @FloydMayweather pic.twitter.com/krydHjHBpC

— BoxStory - Rak Noble (@boxstory_rkm) January 12, 2021
#10 Antonio Conte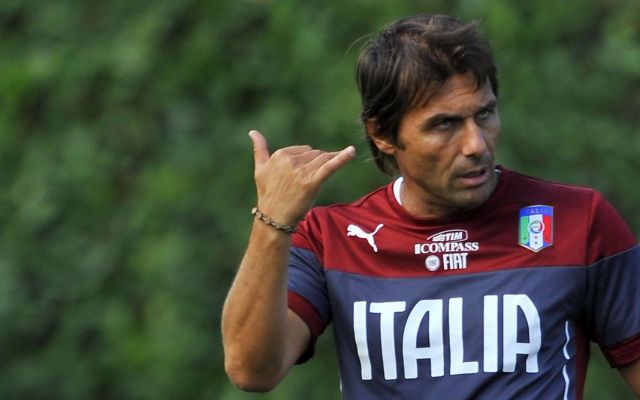 Flickr/Nazionale Calcio - https://flic.kr/p/Gvoe1W
Antonio Conte perhaps had the biggest hair transformation as he had thinning hair as a player before going completely bald. However, he would later attain a full head of hair with his hair loss stages becoming even more prominent during his successful managerial career.
The curious case of Antonio Conte's hair. pic.twitter.com/WzBKL6Uhy2

— Rabona (@RabonaApp) November 13, 2016
So what did Conte do to get his hair back? The former Italy, Chelsea and Juventus manager is said to have had as many as three hair transplants, the first of which was a player. However, it is more than possible that he is wearing a non-surgical hair replacement system such as a toupee given how dense his hair is today at the age of 51.
Others seem to think so as well:
Ever Banega mugging off Antonio Conte for his hair replacement.

#Sevilla#interpic.twitter.com/8KaBcu7gRi

— STradingPost (@STradingPost1) August 21, 2020
----------------------
If you are interested in purchasing a wig, toupee or any other hair replacement system for yourself, contact one of our Superhairpieces consultants today at 1-866-814-7879 or email us at sales@superhairpieces.com to set up your virtual appointment.
Be sure to subscribe to our email list to ensure you get all the product information you need.
Don't forget tag us at @Superhairpieces and #Superhairpieces on your social media channels to get a shoutout!