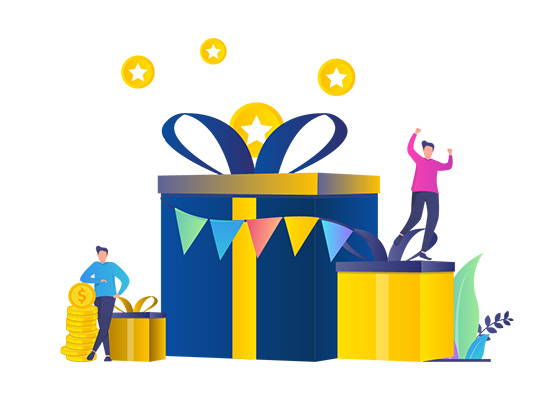 How to earn points
With each order you make, you will earn 10 points for every $1 spent. There are also other ways to earn points that can be used for future orders at Superhairpieces!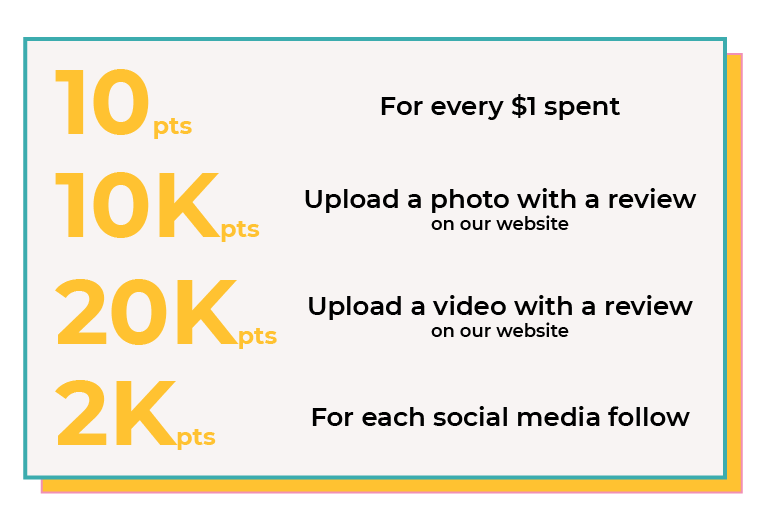 Write a review
Login to your Superhairpieces account and navigate to the Rewards button on the bottom left of the homepage.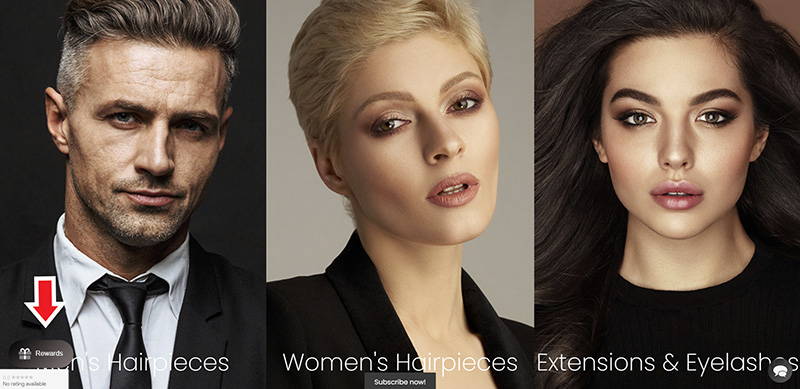 Click on the Rewards button and select the Reviews tab.

All your orders will be displayed. Click on the View button for the particular order and select "Write a Review" if it hasn't been reviewed already.

You will be taken to a new page where you can write your review for the product.

Once you publish the review, you will be redirected to another page where you can upload a photo or video along with your review.

A photo review will earn you 10,000 points equivalent to $5 while a video review will earn you 20,000 points equivalent to $10.


Note: You can upload both photos and videos to receive a total of 30,000 points per review.

Once your files are uploaded, click Next and your review is published! You should have the points in your account which you can check with the Rewards button on the Superhairpieces homepage.
Social Media Follow
● Additionally, you can earn an extra 2,000 points for each social media platform you follow us on. You can find this on the Earning Points section of the Rewards button on the homepage.
Referral
● The Rewards button also has a Referral section where you can send your customized link to a friend to give them a $10 off coupon while you receive 10,000 points for each successful referral.
How to redeem points
To redeem your points, you just need to follow a few steps:
Click on the Rewards button on the bottom left of the homepage and select the Rewards tab this time.

You can now view the discounts you're eligible to redeem with your points.

Click Redeem on your desired one and you'll receive a discount code which you can use on your next Superhairpieces purchase!
Note: You can also let your rewards points stack up for bigger discounts.
Not a fan of reading? Watch the step by step video instead!