Top Secret 5714: (P46 Premium) SKU: EV5714
In stock women's mono lace top hairpiece cut away and clips on system

Specification
Details

Mono lace top with PU coating perimeter, Front Under-knot.

Specially designed reinforced stitch line every 1/2" make downsize easier at the back, fit for almost any size. Great choice for salon owners.

5" x 7" (5" side to side and 7" front to back)

Straight or slightly wavy. Easy to be permed wavy on site by hairstylist.

High quality remy human hair

4 clips sewed on each corners (Clips not included)

In stock: same day or next day ship out. If color not available, 4 weeks. Special order 6-7 week.
Color
Availability

#1, #1B, #2, #3, #4, #6, #8, #10, #10/#16, #12, #14, #14/#24, #16, #16/#613

#18, #22, #24, #25, #26, #27, #28, #30, #33, #613, #BUG

Premium Remy Human Hair (EV5714)

S1, S2, S3, S4, S7, S10, S11, S16, S18, #2, #4, #6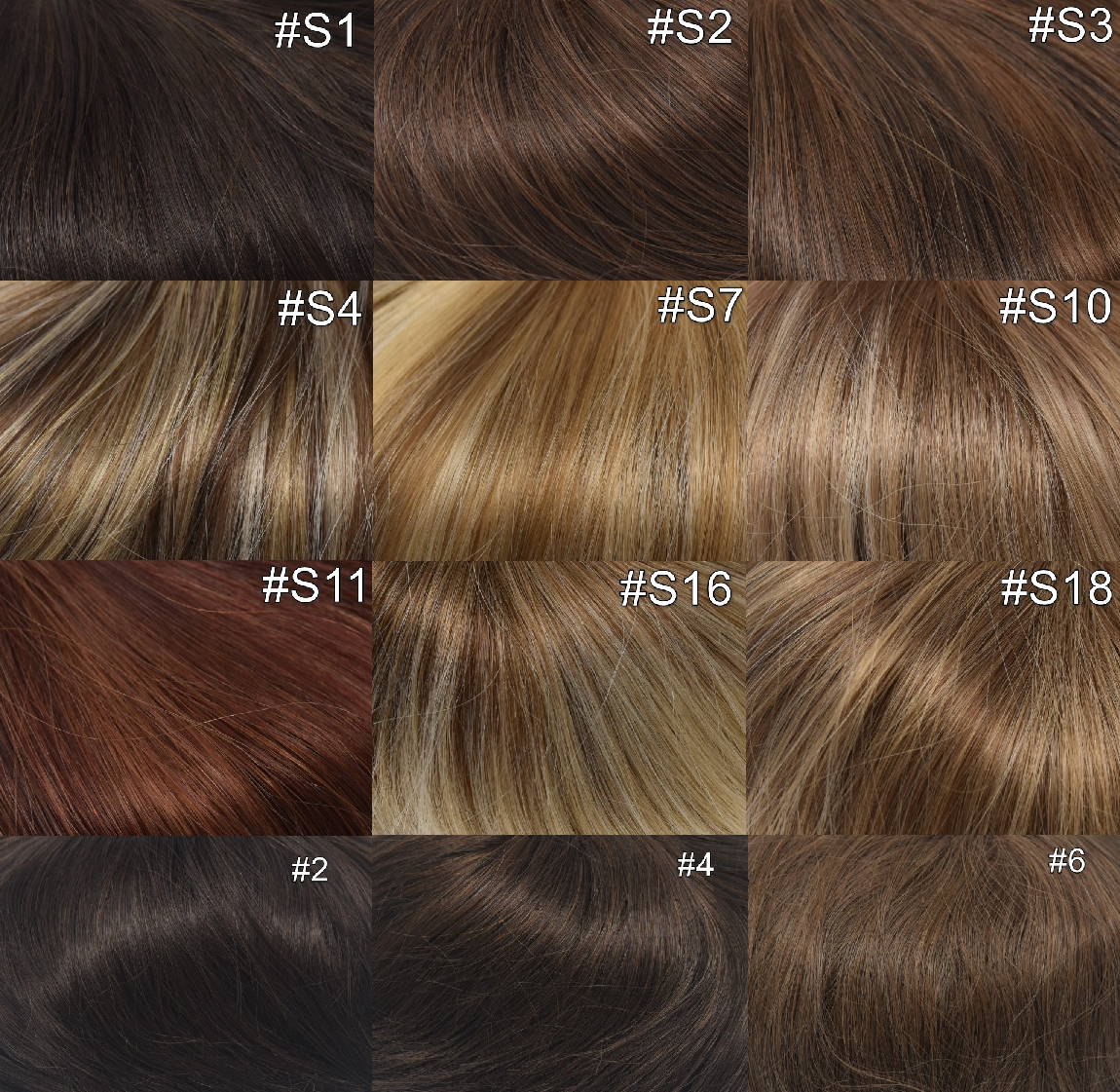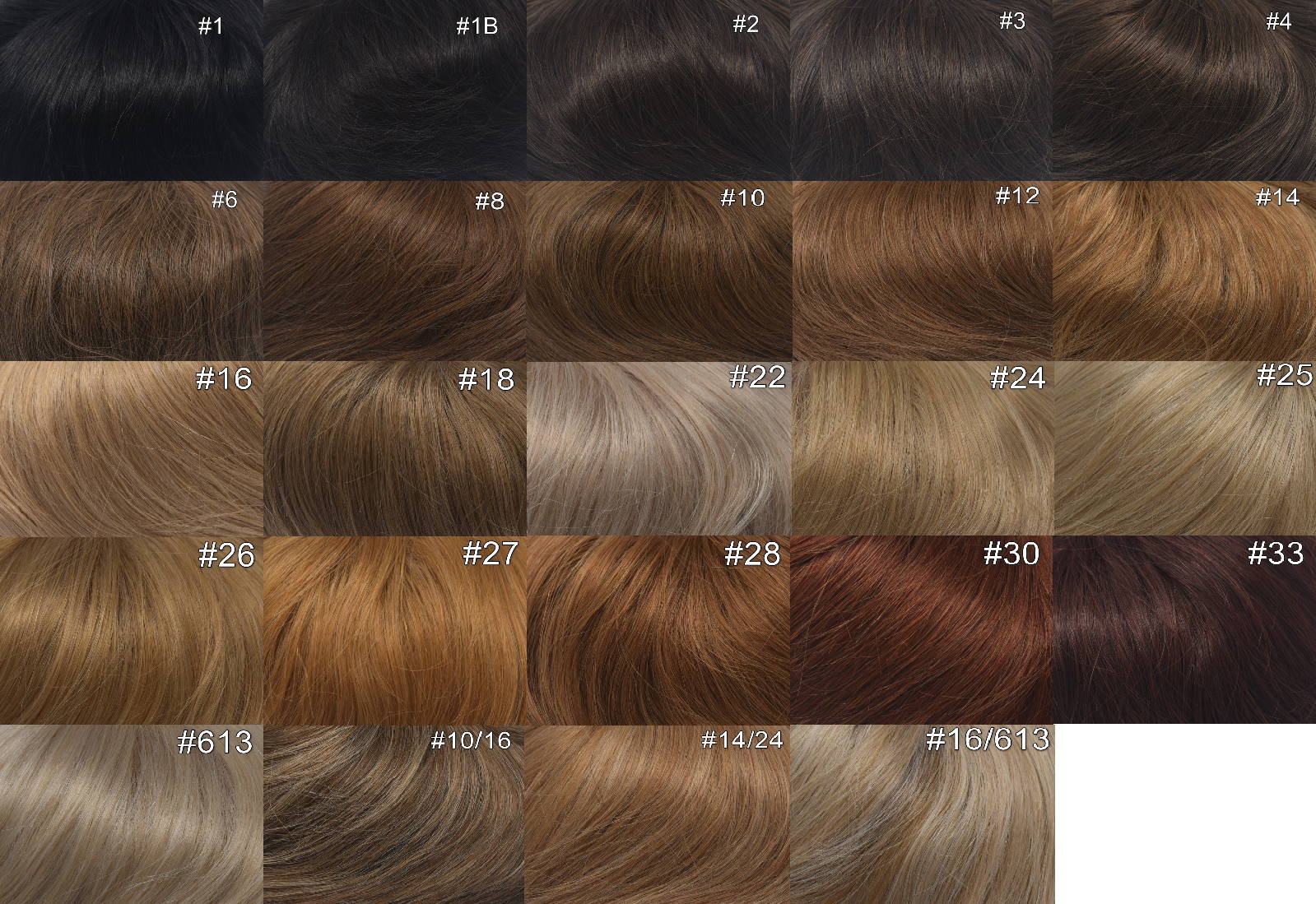 14 days after shipment for exchange or Refund within 2 weeks only in ORIGINAL condition 15% restocking charge if hairpiece returned without original condition No exchange or return after 14 days No Warranty