New Models in light of the pandemic
The ongoing COVID-19 pandemic has affected the hair replacement industry in many ways from inventory shortages, delivery delays and lower production capacity. And despite us doing our best here at Superhairpieces to continue providing you with your hair system needs, the pandemic has unfortunately led to some customers having to wait longer than usual for their hairpieces to arrive which can naturally lead to plenty of unwanted stress.
To deal with this, Superhairpieces is introducing four new models which we have been planning since the end of 2020 — the M178, M179, M258 and M161V. These units are pre-existing models that have been reinvented so that they can be manufactured easily and more quickly which means your waiting time will drastically reduce in the process!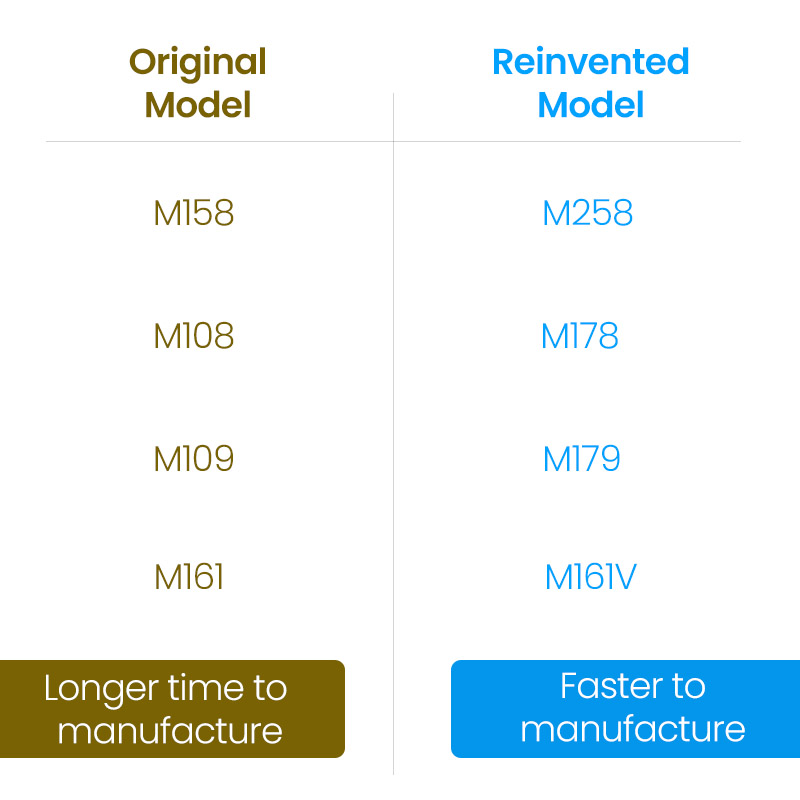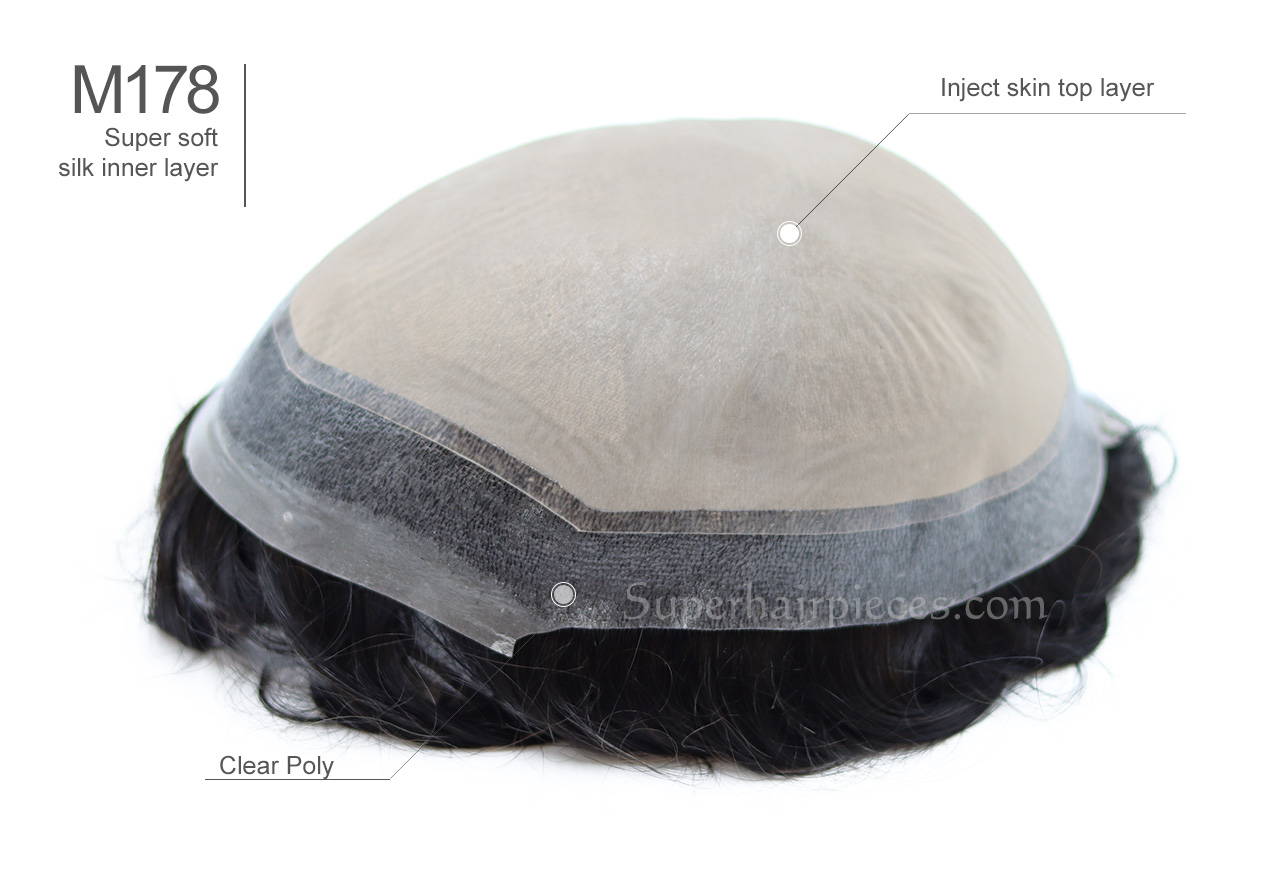 As far as looks are concerned, the M178 is essentially the same as our M108 model which is an 8''x10'' monofilament top. The difference with the M178 is instead of monofilament silk in the center area, it is replaced with a natural inject skin top layer with no knotting along with a silk inner layer which provides for more durability.
Like the M178, the M179 also looks like the M109 model which is a 8''x10'' monofilament top lace front toupee. And like the M178, the M179 also uses a natural inject skin top layer along with a silk inner layer.
Although there are no holes in the inner silk area in our initial batch of M178 and M179 units, we plan on punching holes in future batches to make it more breathable. That said, it will remain natural looking as well as very durable, though it might be hot especially for those from warmer regions.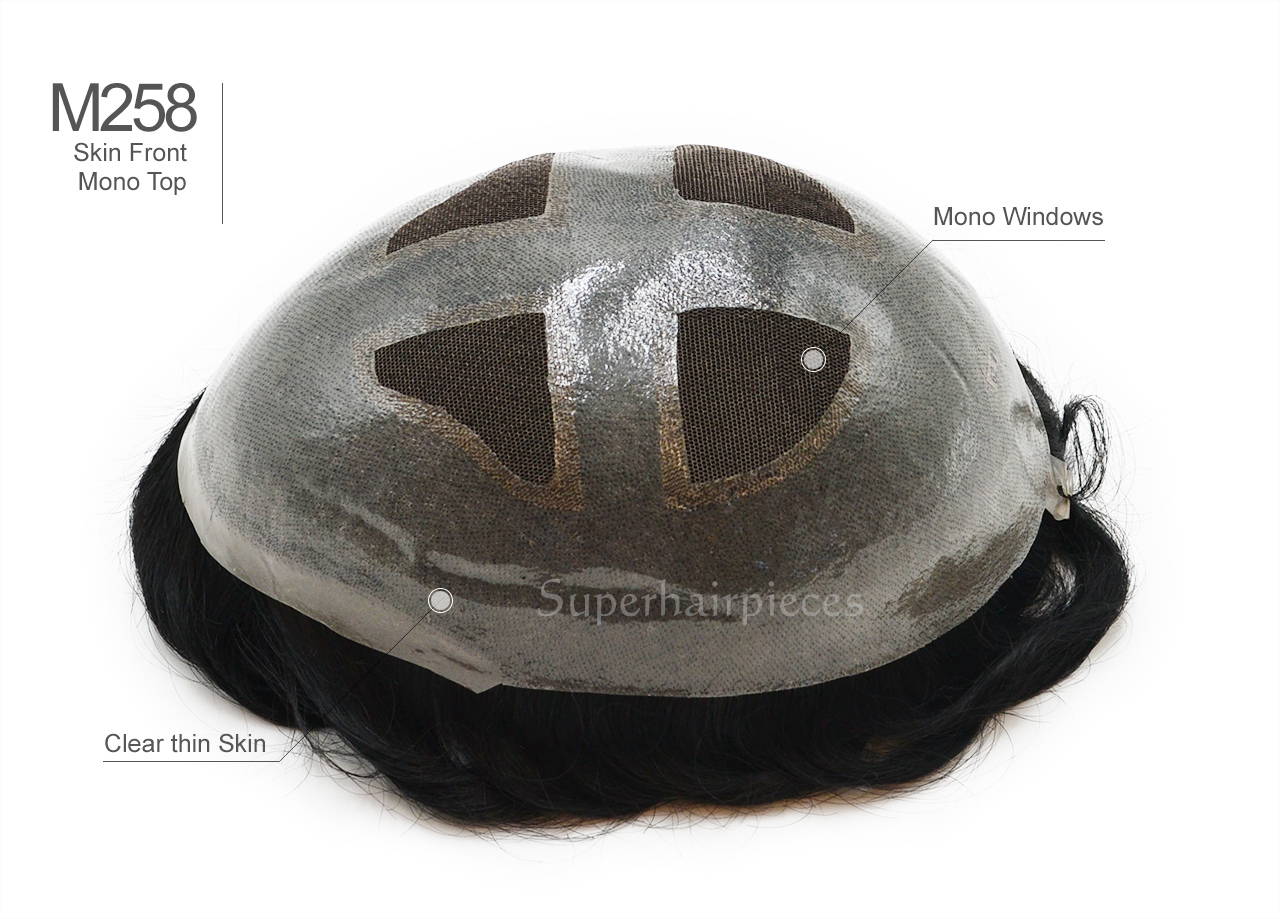 The M258 looks like the M158 which is a 8''x10'' skin base French lace top. However, instead of using French lace, we are using monofilament silk lace for the four small windows in the center of the base, making the M258 essentially the mono version of the M158.
The M258 can also be used as an alternative to our M100, M102 and M108 models.
Our M161 poly skin invisible knot hair system has a new alternative in the M161V. Instead of the hair being knotted on like the original model, the M161V uses a hair V-loop all over the base which makes the system look more natural and also provides the most natural looking hairline.
The drawback is the system is less durable because it's not only a thin base, but because the hair is looped into the base, it is more likely to shed.