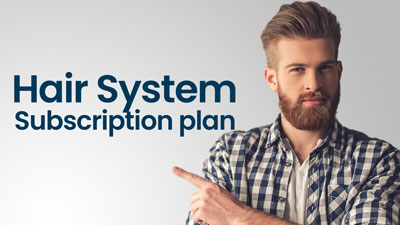 hair system subscription program
benefits
Here are the benefits of using our subscription program!
No cost to join
You don't need to pay for our subscription
learn more
No price changes
Fixed price for your hair systems regardless of stock price changes
Make your choice
Choose between men's/women's stock and custom units
Automatic payments
Your card will only be charged when your order is ready
Peace of mind
Your units will always be in stock, ordered and delivered on time
Consistent quality
Get all your systems made by the same ventilation worker
choose your plan
Customize your subscription as per your requirements!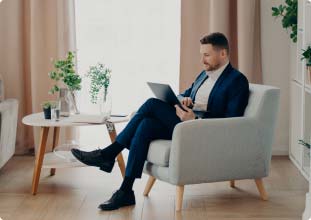 how to subscribe
Sign up with the initial form below!
Our customer support team will contact you
We will then take care of the rest! You will receive your next system based on your subscription plan.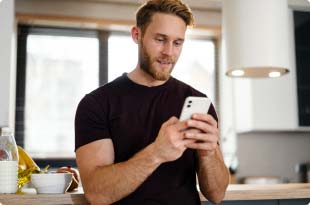 get a subscription today
Our customer support team will get back to you with the necessary documents to confirm your subscription!
FAQs
Questions? Look here!
How much does the subscription program cost?
There is no additional cost to join our subscription program. We only charge you for each unit before we send it out based on your scheduled delivery dates. We simply just want to help you out by placing advanced orders for your stock/custom units. No trick, only treats (with good service from our experienced customer support team!)
What are the benefits for joining this Subscription program?
It's possible your hair system is reaching its lifespan in a month or so and your supplier does not have the system and combination of color+ gray % in stock. It is the reality now considering how much the pandemic has affected the hair industry.
By joining the Subscription program, you can ensure the system you prefer is ready for you exactly when you need it.
Even though prices can change at any time as the labor cost, raw material and shipping costs have gone up massively due to the pandemic, Superhairpieces can lock in the same price for the piece that you choose for the duration of your subscription.
No longer worrying about making payments or placing orders every few weeks or months.
Is the subscription program for stock or custom orders?
We offer the program for both stock and custom orders.
Can I cancel my subscription before the end date?
Yes, you can for a subscription with stock hair system and stock color/gray %. We know things might change at any time, so the subscription can be canceled with a small fee of $100.

Custom-made order subscriptions are non-cancelable. The reason is, once you join the program, our factory will work on all of your pieces at once to keep the consistency.
If there is any price change in the future for the piece I choose, do I still pay the same price at the time the form was signed ?
Yes, Superhairpieces will lock in the price of the piece and color you choose when you sign the subscription form for the duration of your subscription.
Can I choose online haircuts service for the subscription program?
Is there a notification if the credit card used for subscription is declined or expired?
Yes, both the Superhairpieces Customer Support team and the client whose credit card is declined or expired will be notified.
What is the duration of my subscription?
It is on 1 year term starting from the date you decide. After a year, you will receive a notification email to extend your subscription for another year. The subscription will never be extended without you knowing it. The unit price will be calculated at time of renewal.
What if I want to receive my next hair system sooner than the expected shipment date?
In case you need your next hair system sooner than the scheduled shipping date, you can always send us a message anytime to speed up the next shipment. You can also choose to receive a few hair systems all at once (subject to availability at the time of request). For custom-made order subscriptions, there is a rush fee. Please reach out to our Custom Order Department for further information.
Do I need to confirm my shipping address with Superhairpieces before an order is sent out?
We send out orders for the subscription program to the Shipping address in your Subscription form. If you have a different shipping address, please inform us before an order is shipped out.

You will also receive an email notification two weeks before your scheduled shipping date to ensure the shipping information is still the same as the address in the subscription form.
I subscribed for 4 pieces per year, but now I want 6. How can I change it?
Please reach out to our Customer Support team if you wish to change your Subscription Details. For stock subscriptions, we will always hold at least two extra units for you at your designated bin in our warehouses as a backup.

For custom-made order subscriptions, we produce all at once and make sure your units always look identical during the annual period.
Can I change to another hair system model after I join the subscription program?