Posted by Superhairpieces on Aug 10, 2021
While things are opening up across the world which means you can now get your hair system installed at a salon, it's always useful to learn how to do it yourself — especially if another situation arises where you won't be able to visit the salon for months.
So with that said, Superhairpieces has provided this guide on how to install as well as remove your hair replacement system — whether it's a men's toupee or women's hair topper — all by yourself in the comfort of your own home.
Attaching the hair system
While attaching the hair system is virtually the same for all base materials, there is one key difference with the full skin and full lace hair system and that's the entire base can be applied with an adhesive.
With the monofilament, lace front and lace with poly base, however, it is advised to only use adhesive on the perimeter and not in the center as this can cause damage and shedding. With that in mind, here are the steps required to attach your hair system.
#1 Prepare the hair system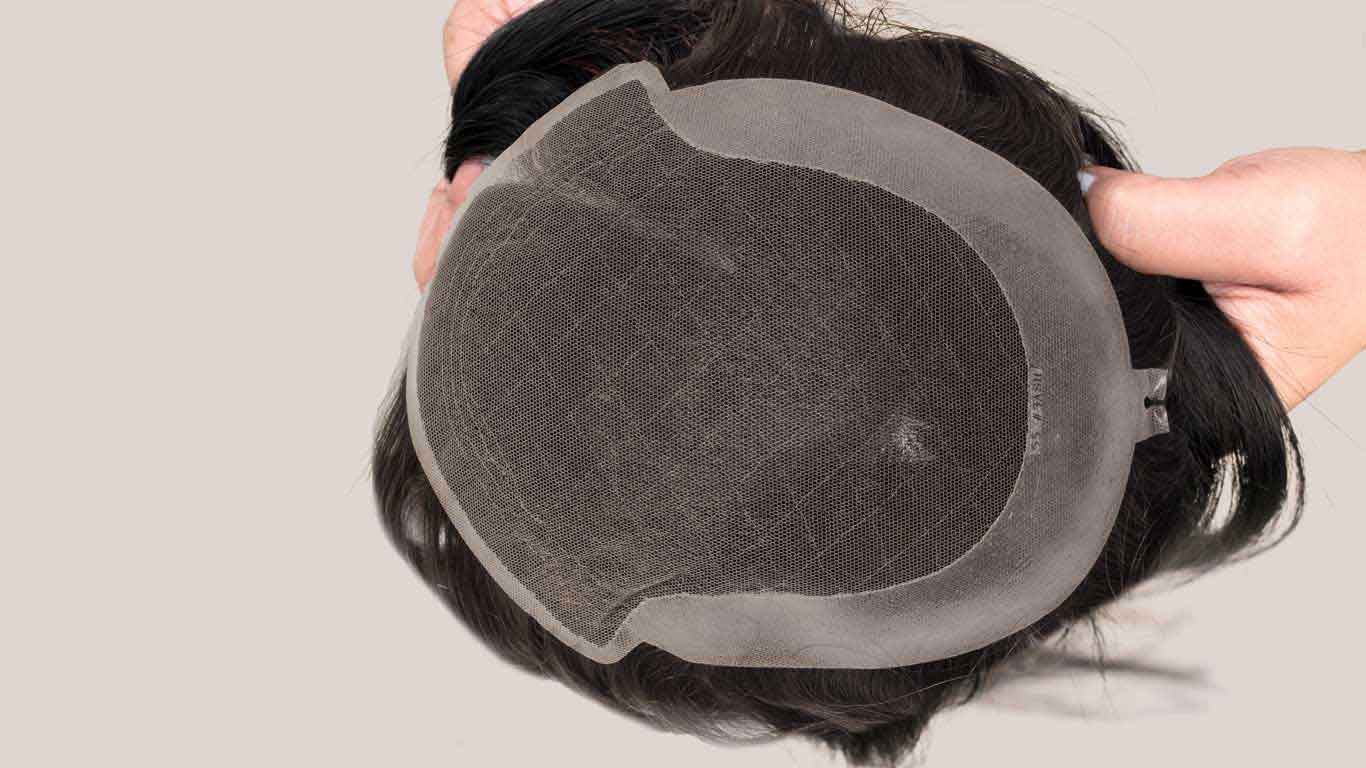 Before you install your hair system, you will need to make sure it is ready to be attached. This is done by making sure it is cut to size so that it fits your scalp. If you would like to learn how to measure your scalp or how to cut the base down to size, you can refer to the following videos:
You can also cut off extra material towards the front of the hairline such as any extra lace for example. However, make sure to wet the hair before you do this as it helps you avoid cutting the hair during the process.
#2 Prepare your scalp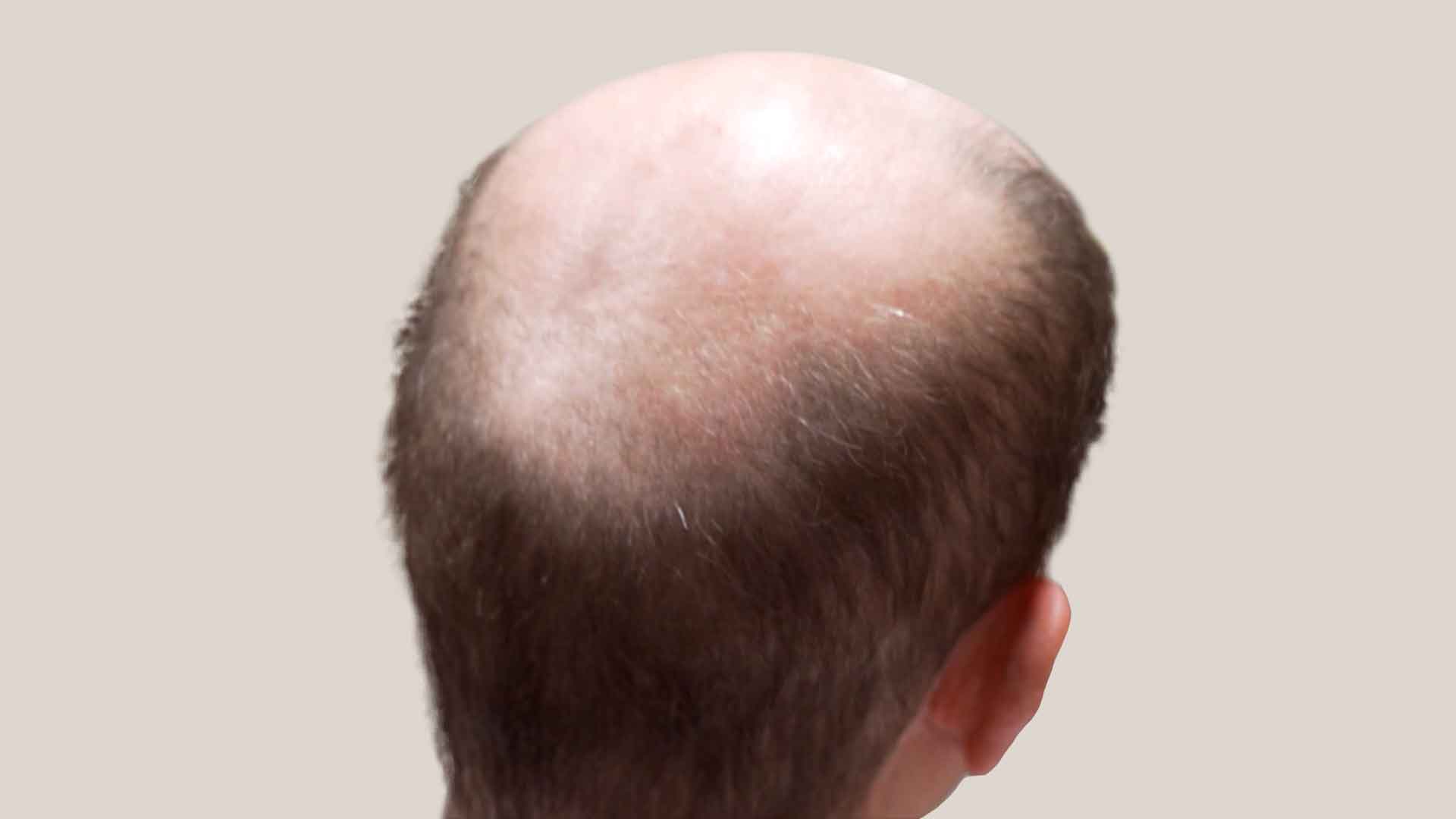 Once the hair system is ready, it's time to get your scalp ready for the application. Make sure that the installation area is trimmed, washed and clean as there shouldn't be any hair where the base is to be applied.
Once your natural hair is dry, apply an alcohol-based cleanser with some cotton to the bonding area. While this dries off, you can also mark the hairline with an eyebrow pencil. One tip is to place four fingers sideways above your eyebrows to determine where your hairline will start from. This is optional, but you can also apply scalp protector on your head for added protection and to prevent any itchiness.
#3 Apply the adhesive — wig glue or wig tape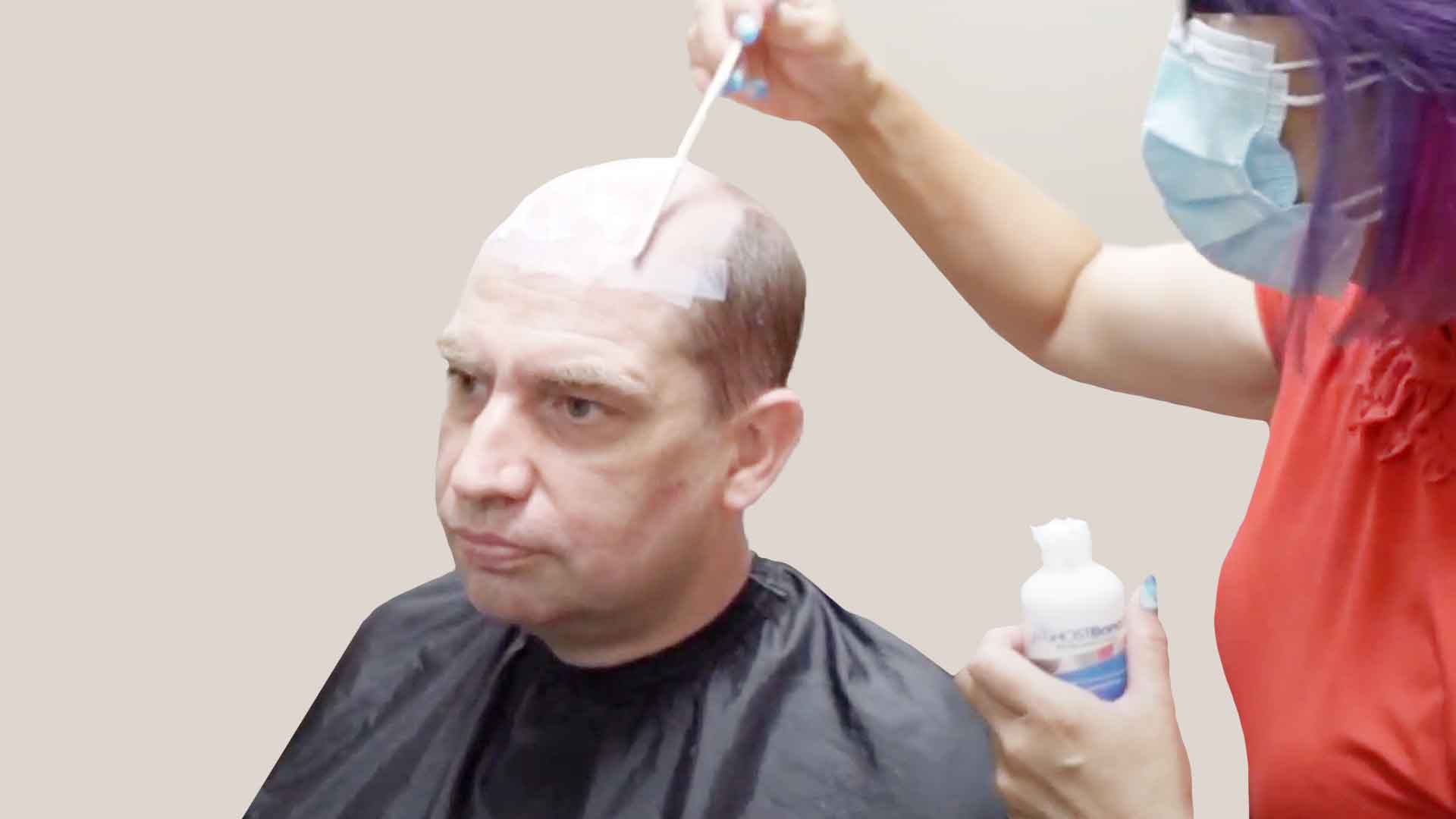 Now, it's time to apply the bonding agent which will keep your hair system on your scalp. As aforementioned, for full lace and skin systems, you can use a hairpiece adhesive throughout the base. You can also add glue or tape to your scalp for added security. Note that if you have an itchy scalp or feel uncomfortable, you can use a scalp protector, skin shield or PPI Top Guard Skin Protector Spray to help with the itchiness. Alternatively, you can see a dermatologist if needed.
For monofilament, lace front and lace with poly bases, it is best to only apply them on the perimeter. Additionally, for these bases, don't apply any adhesive in the middle of your scalp (the area other than the perimeter) to avoid damage to the base.
Tip: You can also apply alcohol and dry it off on the areas of the base before they are applied with tape or glue. To speed up this process, you can use a hair dryer.
#4 Install the hair system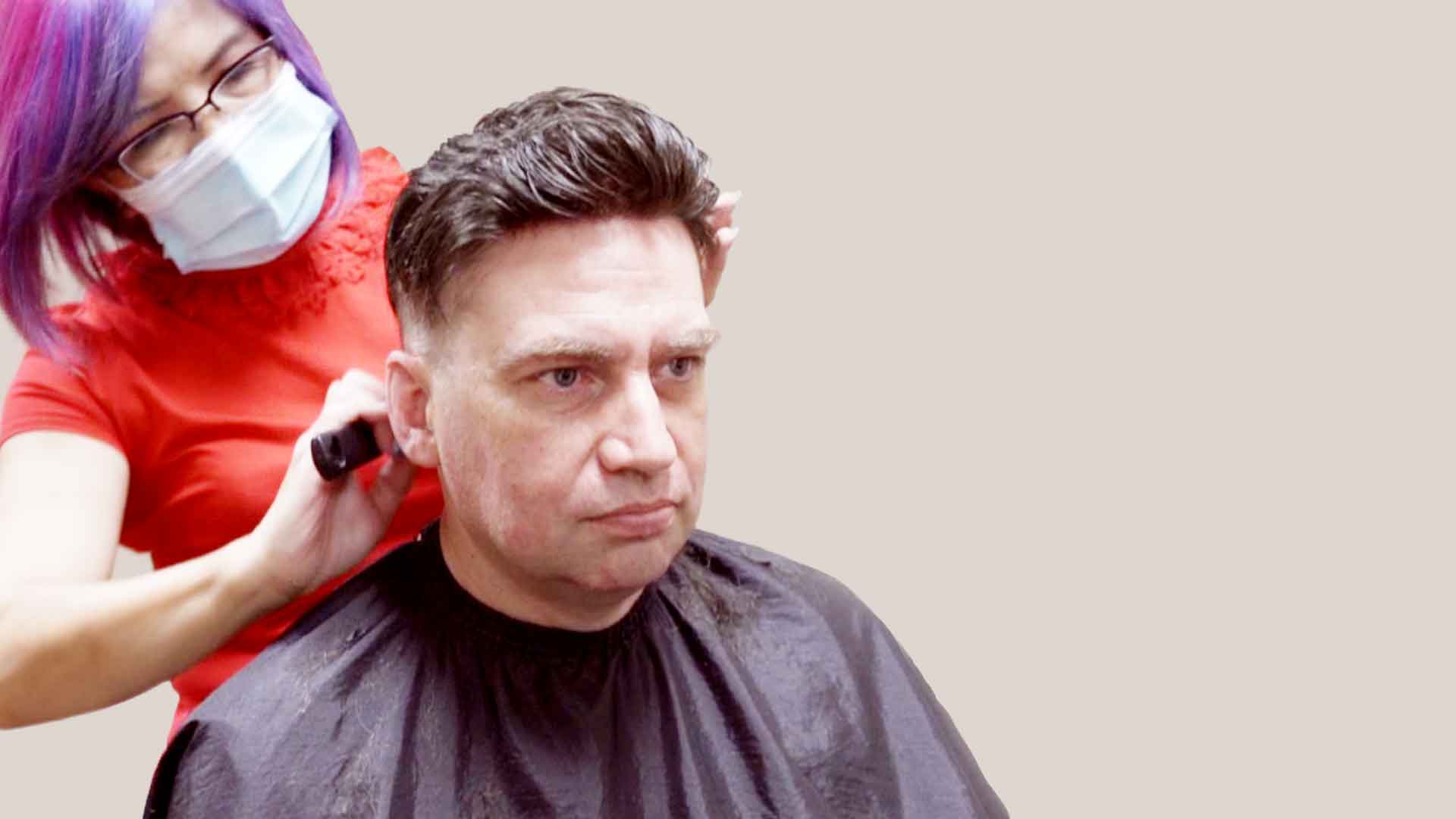 It's time to finally install your hairpiece. Gently position your hair system on your scalp and start from the front of the hairline (which you have marked) and go backwards. You can stretch out the system as you're doing this so that there are no air bubbles.
Tip: Hold the hair while applying so it doesn't make contact with any adhesive.
Once the hair system is completely positioned, press and hold it on your scalp for around a minute to keep it secure. After that, you are done! Make sure to keep the system dry for at least 24 hours following installation.
If you would like to see a Superhairpieces stylist install a hair system on a client, you can watch the following video:
Removing the hair system
Luckily, the removal process for a hair system is fairly straightforward. All you have to do is use adhesive remover spray around the perimeter of your hair system. Wait a few minutes for the adhesive to loosen up and then gently remove it from the back so as not to damage your front hairline.
If there is resistance and the removal is not smooth, spray a bit more and keep removing gently until it peels off with ease. Once that's done, wash your scalp with shampoo and conditioner to help get rid of any adhesive residue. You now know how to install and remove a hair system on your own!
-----------------------
If you are interested in learning more about hair system, wigs, toupees or hairpieces, contact one of our Superhairpieces consultants today at 1-866-814-7879 or email us at sales@superhairpieces.com to set up your virtual appointment.
Be sure to subscribe to our email list to ensure you get all the product information you need.
Need further information? Browse through our website at superhairpieces.com (US & International) or superhairpieces.ca (CAN)
Don't forget tag us at @Superhairpieces and #Superhairpieces on your social media channels to get a shoutout!