Posted by Superhairpieces on Feb 16, 2022
Shockwaves were sent across the entire hair system industry earlier this month after it was revealed that HairDirect was shutting down. HairDirect was forced to shut down as a result of the COVID-19 pandemic's impact on supply and manufacturing along with credit card issues the company was facing.
HairDirect was a leading hair system supplier for over 25 years with a number of regular customers purchasing toupees as well as supplies from them, especially the latter. That's why it was all the more shocking to hear such a leader in the industry had gone out of business.
"The news regarding HairDirect came as a shock to everyone," said Superhairpieces CEO George Li. "HairDirect was at one point the biggest name in the hair system industry and their shutting down showed us that the pandemic can affect any company."
As a result, many longtime customers are now in search of a new supplier, while many of them also have to deal with credit card issues as well as pending orders, refunds and delayed shipments. We at Superhairpieces, understand your frustration due to the current situation, but we are here to help provide solutions.
In-stock hair systems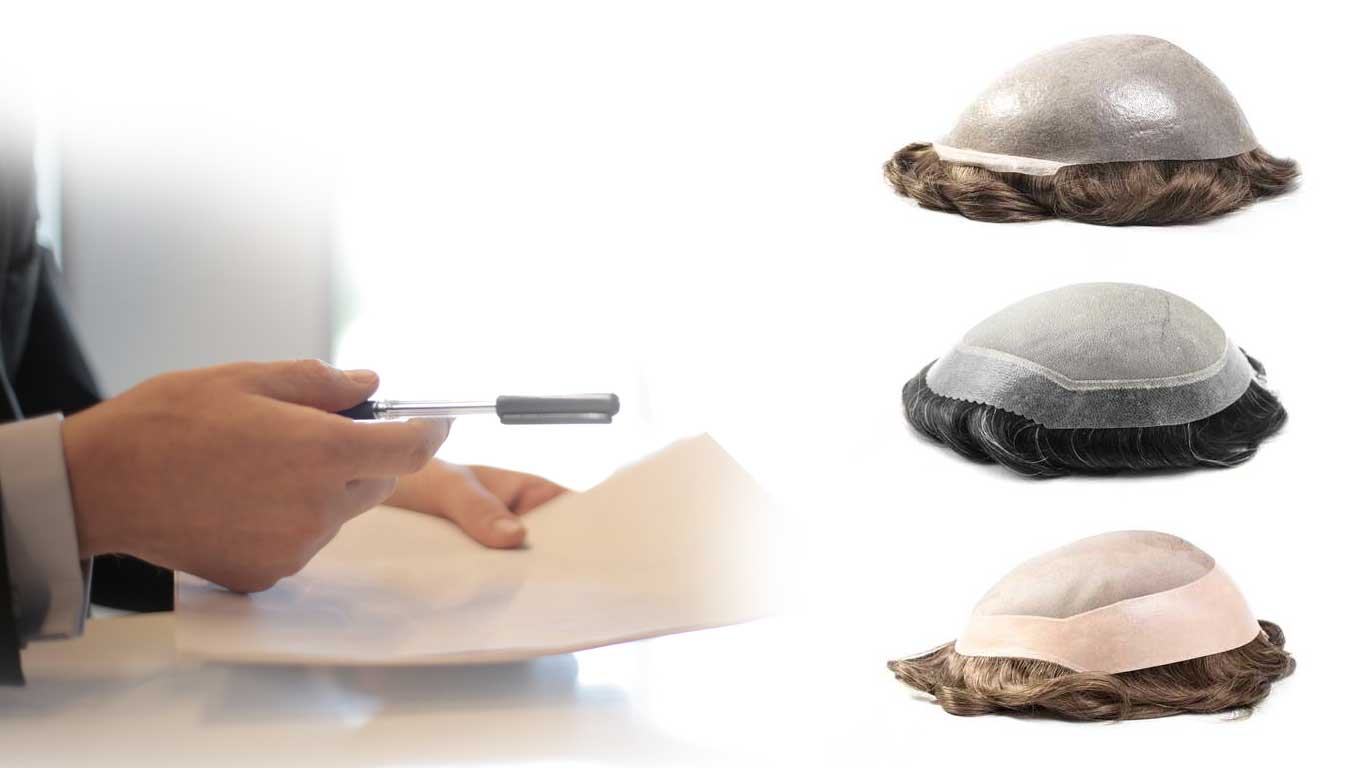 At Superhairpieces, we remain well-stocked as far as hairpieces for men are concerned. We were already the first supplier to return to the market and offer hair systems during the early stages of the pandemic. This was thanks to our new Basic series, created with the goal of saving costs and production time while maintaining the quality of our regular stock men's hair systems. Although not the exact same quality as our stock units, our Basic models are more affordable while being delivered in a super-fast timeline without compromising on product performance.
However, even our regular models are now in stock as we are reaching pre-pandemic levels of production, while making sure to prevent a similar fate from happening.
"While we understand HairDirect had some internal issues, we want to assure every hair system customer that Superhairpieces is in good shape," George said. "We also sympathize with former HairDirect customers who are frustrated and we are ready to offer solutions.
"We remain well-stocked and are reaching pre-pandemic levels of production. We are also learning lessons from HairDirect and taking steps to ensure that we avoid a similar situation."
3-month guaranteed delivery for custom orders
Custom orders take a lot longer to produce than regular stock systems. If you were one who regularly ordered custom made toupees from HairDirect, you are likely facing a much bigger inconvenience than other hairpiece wearers.
However, you can find solace in the fact that you can get a custom order from Superhairpieces in less than three months. Yes, that's right! We have introduced three-month guaranteed delivery for all custom orders. Simply pay an additional one-time fee and we'll make sure your order has been delivered within 90 days.
Did your custom made toupee or wig take longer than 90 days? We'll refund you the guaranteed delivery fee! With that said, we remain confident we'll fulfill your custom order within that period.
Hair system supplies galore
One of the biggest selling points for HairDirect was that they provided a number of hairpiece supplies ranging from adhesives, tapes, scalp protectors and much more from industry-leading brands such as Ghost Bond and Ultra Hold.
You won't need to worry about supplies at Superhairpieces either. That's because we also carry everything from adhesives, tapes, solvents, scalp protectors, conditioners, shampoos, sprays and much more.
We are dedicated to being the number one source of hair system supplies and hair products in North America, so you benefit from quick delivery, shorter wait times, and no more hassles from ordering abroad or from dodgy sellers on Amazon.
Choose reliability, choose Superhairpieces!