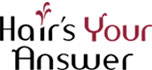 Studio Owner & Hair Restoration Specialist Nancy Sauers lives out her passion for hair in ways that have drastically changed people's lives.
Nancy specialized in Hair Replacement for men & women.
She has helped hundreds of clients get out of an embarrassing cover up solution into something that is incredibly natural, comfortable & pratical.
During business hours you will find Nancy diligently working behind the chair exceeding her client's expectations.
Nancy's cutting skills, artistic vision and impeccable attention to detail is what keeps her clients logal: they know they can count on her working diligently to come up with styles individualized to their desires
A master of her craft, she keeps up with the latest techniques and technology, traveling to other Studios & trainings so that her clients are never limited by her skill or by the lack of technology.
Why join Salon Media Partnership program?
Attract new clients for your business